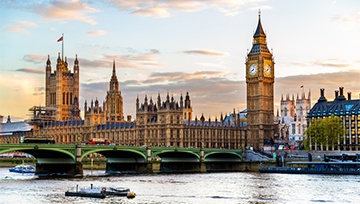 GBP/USD Volume Spike a Precursor to the Next Trend?
Talking Points:
Last week,

British Pound

futures saw one of the largest volume weeks of the year, while

prices

were down marginally from the August 31 close

This volume spike follows positive fundamental news and comes ahead of the Bank of England's next meeting

Large speculators are net short British Pound futures, with positions near recent extremes. This provides a bullish indicator
From a price perspective, last week may have looked uneventful for GBP/USD. The price closed the week relatively unchanged. But that only tells a portion of the story. The exchange rate gapped lower to start the new trading month as concerns arose around emerging markets, creating a rush-to-safety trade that benefited the U.S. Dollar.
That move proved fleeting though, and when traders in the U.S. returned from the Labor Day holiday, those concerns dissipated which helped support a GBP/USD rally. Then, came the flood of Brexit news, which contributed two short-lived spikes in the currency.
Ultimately, Sterling found resistance above 1.3000 that held the pair up. Now that spot is above 1.3000 again to start this week, it's unclear whether bulls are about to overtake resistance or whether this is the calm before another sell-off. But what is becoming increasingly likely is the next rally or break in the pair can catch traction. Here's why.
TopstepFX allows you to trade forex without risking your own capital. Perfect your trading strategy real-time in simulated markets and then, when you prove you can profit, earn TopstepFX's capital to trade.
British Pound Futures See One of the Largest Volume Weeks of the Year
Volume is an important indicator of price. Heavy volume usually contributes to sustained price trends. It means that more participants in the market are involved in setting the equilibrium price. And that interest can translate into large moves.
The last time British Pound futures experienced a similarly intense volume spike was the week of July 9, a day the Pound closed around 1.3250. Over the course of the next month, prices dove 4 percent to a low below 1.2700.
Futures volume also swelled in late April as GBP/USD went into a free fall from 1.4400 to 1.3250.
And in both of these cases, a pickup in volume proceeded the moves. However, a jump in participation doesn't necessarily translate into a commitment to a specific trend.
A Volume Surge on Fundamental News and Before the Bank of England Decision
It seems a daily occurrence that the European Union's Chief Brexit Negotiator, Michel Barnier, is out with comments supporting the Pound – until something comes along to short circuit his remarks. Barnier's recent optimism has been palpable. He suggested that fears of a hard Brexit may not come to pass, noting to the U.K. Parliament that the EU is willing to compromise.
Similarly, he struck an optimistic tone again this week by noting that the EU and U.K. should be able to come to an agreement by early November – at which point the deal would go to both the British and European parliaments. All of this would keep Brexit to schedule following the invocation of Article 50. While that approval process would not be flawless, it does seem to be more cordial than it was a year ago.
And that is good news when it comes to the Bank of England. The less of a threat Brexit poses through uncertainty to the U.K. economy, the more quickly the Bank can resume a path of normalizing interest rates. If any indication of that is made during this week's BoE meeting – for example if the hikes appear to be less "gradual" or "limited" than currently believed – Sterling should benefit.
Large Speculators Still Sporting Extreme Net Short Pound Positioning Via Futures
In addition to the fundamental news, technicals seem to be lining up for a British Pound rally. To support that, the latest CFTC Commitment of Traders Report (CoT) shows that large speculators are net short British Pound futures, with holdings near recent extremes. Large speculators are net short 69,613 contracts. Recent positioning shows the largest net short positioning since early May.
Positioning tends to be a contrarian indicator, particularly when it is at extremes. For example, large speculators went net long British Pounds in late April, right at the top of the market. In contrast, the same group landed on a heavy net short position last September as prices bottomed.
With so much net short exposure, it may prove difficult to draw more bearish interest to support another leg of GBP/USD retreat.
Pushing up against resistance, a preferred strategy is to wait until a clear breakout before entering any position.
Mark Meadows is an currency analyst at TopstepFX, a proprietary trading firm that funds retail forex traders with live capital. Learn more how you can earn TopstepFX's capital at www.topstepfx.com/.
DailyFX provides forex news and technical analysis on the trends that influence the global currency markets.