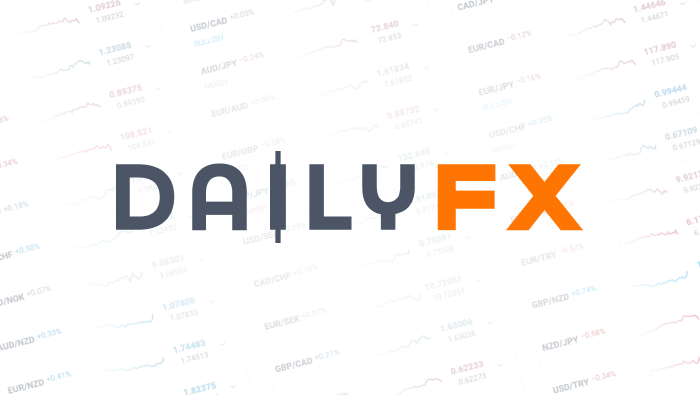 US Manufacturing Boasts Surprise Growth in June as Trade Wars Rage
Talking Points:
The ISM's monthly manufacturing figure came in at 62.3 versus an expected 58.5

As trade wars continue, the ISM report cited developing bottlenecks and concern on tariffs

The positive release had substantial market impact for currencies paired with the US
Stay up to date on important economic data with our Economic Calendar.
The Institute for Supply Management (ISM) released the monthly reading of US manufacturing activity to surprise markets on Monday as trade wars seemingly have yet to restrict production. Growth in manufacturing sector activity saw the index climb to 60.2 in June following the previous month's 58.7. The new figure also surpassed forecasts, with economists expecting a step down to 58.4 amid trade pressures with China, Canada and the EU among others. The unexpected uptick was partly due to an acceleration in production growth, rising to 62.3 from 61.5 previously.
The ISM index matched the second highest level the index has seen in the current period of economic expanison that began in 2009. Contributing to the increase were new orders and employment, with the index for new orders boasting a reading of 63.5 and employment 56. Although they contributed gains for the month, both the indexes saw a slight slip from May when they read 63.7 and 56.3 respectively. On the other hand, supplier deliveries rose to a 14-year high, suggesting more bottlenecks are developing, likely due to tariffs. As some US corporations have already realized, tariffs may begin to hamper their production abilities in the US with rising material costs as the EU, Canada, and China have now levied counter-tariffs on the United States.
Moving over to markets, the ISM manufacturing index generated significant moves in a littany of currency pairs as the US Dollar basket mounted a steep climb at the time the data was released. Similarly, the euro suffered losses as did the pound. Since the release, however, the pound has attempted a modest recovery, climbing up from previous lows. Moving forward, the ISM manufacturing index will continue to be an important metric in the ongoing trade wars as bottlenecks develop and respondents express further concern on the impact of tariffs in their businesses.
Chart 1: US Dollar Basket, 10-Minute June 2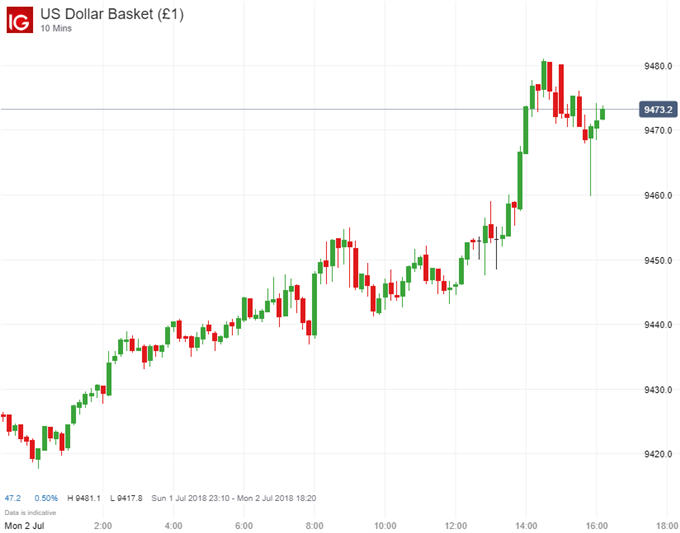 Join us for live webinars as our analysts offer trading tips and insight on market moving events and technical analysis.
Chart 2: EUR/USD, 10-Minute June 2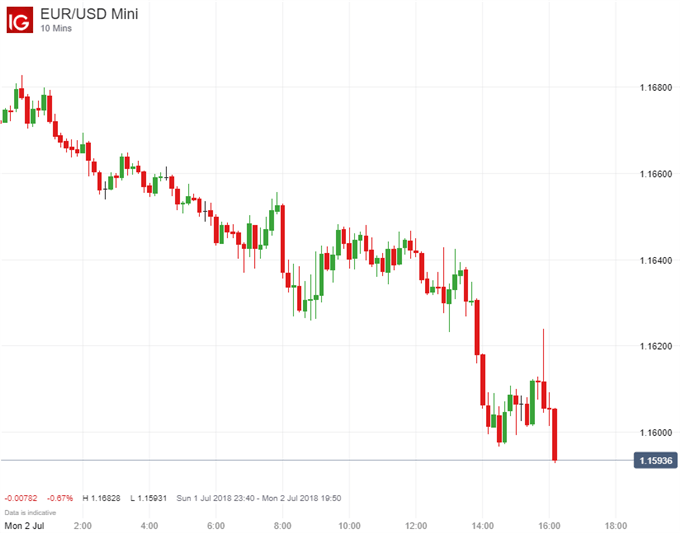 Chart 3: GBP/USD, 10-Minute June 2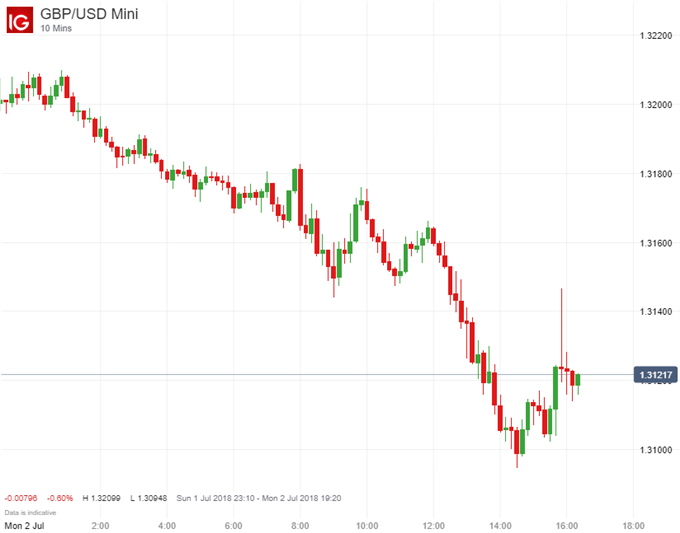 DailyFX provides forex news and technical analysis on the trends that influence the global currency markets.