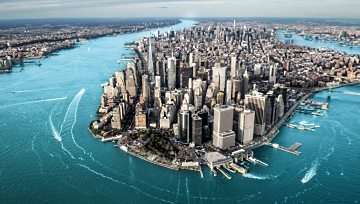 Threats of War from North Korea Cause Rally in Safe Haven Assets
Talking Points:
- Tensions between North Korea and United States reached a new height following Foreign Minister's "war comment"
- Safe haven assets, Gold and Japanese Yen rally as markets sell off the dollar.
September has proven to be a heated month for as tensions between the United States and North Korea have escalated to a new high. The recent exchanges between North Korea's leader Kim Jong-Un and Foreign Minister Ri Yong Ho against President Trump and the US have put markets on edge.
Here is a chronological summation of the recent communications on both sides:
President Trump, Monday September 19

th

:

"The United States has great strength and patience, but if it is forced to defend itself or its allies, we will have no choice but to totally destroy North Korea… Rocket Man [Kim Jong-Un] is on a suicide mission for himself."

President Trump, Thursday September 21

st

:

"The brutal North Korean regime does not respect its own citizens or the sovereignty of other nations. A new executive order will cut off sources of revenue that fund North Korea's efforts to develop the deadliest weapons known to human kind."

Kim Jong-Un, Friday September 22

nd

:

"I will surely and definitely tame the mentally deranged US dotard [Donald Trump] with fire."

President Trump, Saturday September 23

rd

:

"Just heard Foreign Minister of North Korea speak at U.N. If he echoes thoughts of Little Rocket Man [Kim Jong-Un], they won't be around much longer!"

North Korea FM Ri, Monday September 25

th

:

"Given the fact that this comes from someone who is currently holding the seat of the United States presidency, this is clearly a declaration of war. Since the U.S. declared war on our country we will have every right to make countermeasures, including the right to shoot down the United States strategic bombers even when they're not yet inside the airspace border of our country. The question of who won't be around much longer will be answered then."
Gold and USDJPY15-minute Chart (September 25, 2017 Intraday)
As the news from North Korea's Foreign Minister broke out at around 10:45 AM EST, we can see that there was a major sell off in the USDJPY and a rally in Gold. Gold is seen as a safe haven asset which investors flock to during times of heightened uncertainty. At the same time, the Japanese Yen is also perceived as a haven instrument. Japan is the largest creditor in the world and at times of crisis investors tend to repatriate funds thus pushing up the Asian currency. As shown above, Gold gained as much as 1.51% and USDJPY lost as much as -0.66%.
--- Written by Dylan Jusino, DailyFX Research
DailyFX provides forex news and technical analysis on the trends that influence the global currency markets.