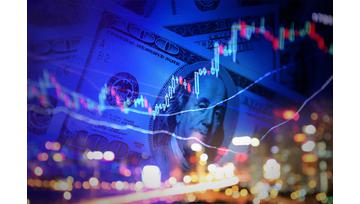 Bitcoin Glossary: Key Terms and Concepts for Traders
The DailyFX bitcoin glossary is designed to provide traders with a reference for important terms and concepts essential for understanding the emerging cryptocurrency universe.
Have a question about trading Bitcoin (BTC/USD)? Join one of our regular Bitcoin webinars on the DailyFX Webinar Calendar and ask it live!
BTC (XBT) - The most popular Bitcoin exchange rate is the XBT to USD rate. There is no official ISO currency code for Bitcoins, although XBT is commonly used.
Capital Controls - A measure to limit the flow of foreign capital in and out of the domestic economy.
Cold Storage - Keeping a reserve of Bitcoins offline (such as on a USB).
Confirmation - A Bitcoin transaction is considered confirmed when it reaches a certain amount of blocks deep.
Crypto - Short for cryptography, it means hidden or kept secret.
Cryptocurrency - A digital or virtual currency that uses cryptography for security.
Cryptography - A method of storing and transmitting data in a specific form so that only those for whom it's intended can read and process it.
Darknet Market - An online black market that is frequently used to evade authorities' review, often for illicit goods or activities. Transaction payments via digital currencies like Bitcoin are often utilized. Popular Darknet Markets that have since been shut down by law enforcement include Silk Road and Alphabay.
Decentralized Exchange - An exchange market that does not rely on a third party service to hold the customer's funds.
Digital Currency - Digital currency is an asset represented in digital form and having some monetary characteristics. They represent electronic money (e-money).
Ethereum - A public blockchain-based software platform that enables developers to build and deploy decentralized applications.
Fiat - A currency that a government has declared as legal tender but is not backed by a physical commodity.
Fork (Hard Fork and Soft Fork) - The result when a blockchain diverges into two potential paths. A hard fork involves more radical and permanent changes while a soft fork is a temporary split in the blockchain that is backwards compatible.
HD Wallet - Improves privacy by being able to generate new bitcoin addresses whenever you send and receive funds.
High Priority Transaction - Transactions that don't have to pay transaction fees because their inputs have been idle for a long time.
Keys (Private, Public) - A secret number that allows Bitcoins to be spent. A public key is 256 bits long and is used to ensure you are the owner of an address that can receive funds. A public key is also derived from the private key.
Litecoin - Litecoin is a peer-to-peer Internet currency that enables instant, near-zero cost payments to anyone in the world. Litecoin is an open source, global payment network that is fully decentralized without any central authorities.
Miner Fees - Transaction fee that is received by the bitcoin miner.
Miners - A bitcoin miner is a computer specifically designed to record to Bitcoins ledger of past transactions.
Mining (Mining Pools) - A way for Bitcoin miners to pool their resources together and share their hashing power while splitting the reward equally according to the amount of shares they contributed to solving a block.
P2P (Person to Person) - A user's ability to directly exchange data or take part in digital asset transfers with other users without having to go through an exchange or central authority.
Payment Protocol - The transfer of value from one individual to another in a specific process or sequence of messages that must take place in a particular order.
Private Key - A private key is a secret number that allows Bitcoins to be spent, every Bitcoin wallet contains one or more private keys.
Ripple- A company that connects banks, payment providers, digital asset exchanges and corporates via RippleNet to provide a single place to send money globally.
Satoshi - The name used by the unknown person(s) who designed and created Bitcoin. They also devised the first blockchain database. Further a denomination equal to 1/100th of a Bitcoin.
SEC - The US Securities and Exchange Commission (SEC) is a government entity for protecting investors; maintaining fair, orderly, and efficient markets; as well as facilitating capital formation.
SegWit (Short for Segregated Witness) - SegWit is the process which the block size limit on a blockchain is increased by removing signature data from Bitcoin transactions.
SegWit2x - One of the proposals for boosting Bitcoin's transaction capacity, it seeks to upgrade Bitcoin by enacting Segwit and set a timeline for increasing the network's block size to 2MB.
Signature - A Bitcoin signature allows you to show that you know the private key connected to a public one without having to reveal the private key.
Transaction - An agreement between a buyer and a seller to exhange goods, services or financial instruments.
Virtual currency - A virtual currency is a digital representation of value, not issued by a central bank, credit institution or e-money institution which can be used as an alternative to money.
Wallet - A wallet is a software program where Bitcoins are stored.
DailyFX provides forex news and technical analysis on the trends that influence the global currency markets.