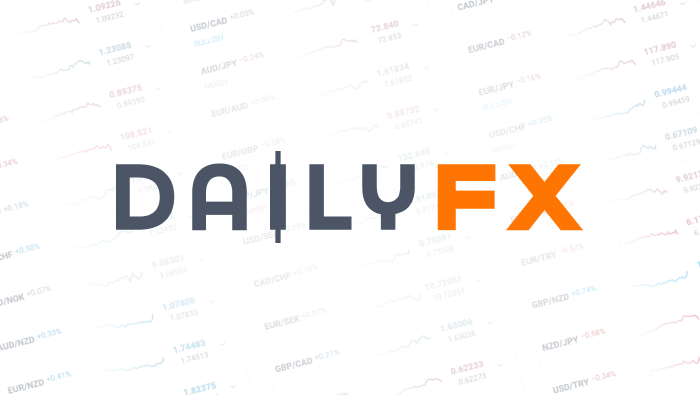 US Economy Grows at Slowest Pace in Three Years
Talking Points:
- Gross domestic product missed projections for 1Q coming in at 0.7% versus 1.0% expected.
- Soft data prints did not lead to economic growth.
- Atlanta Fed's GDPNow Forecast comes close to print.
- See the DailyFX Economic Calendar for upcoming economic data and for a schedule of live coverage see the DailyFX Webinar Calendar.
The US economy grew at the slowest pace since 4Q 2016 as gross domestic product (GDP) came in at 0.7% versus 1.0% estimated. In accordance with GDP, personal consumption was also weak coming in at 0.3% versus 0.9% estimated. Core personal consumption expenditure came in flat at 2.0%.
The gross domestic product for the United States is a gauge of overall output of the US economy and provides key insight as to the driving forces of the economy. As GDP rises the economy expands signaling dollar strength. Contrarily, if the figure falls short of expectations or in line with the consensus it indicates a bearish signal for the dollar. Much like the CPI, a negative change in GDP is more difficult to trade; just because the pace of growth has slowed does not mean it has deteriorated. On the other hand, a better than expected number will usually result in the dollar rising as it implicates that a quickly expanding economy will sooner or later require higher interest rates to keep inflation in check.
The top contributors to the GDP print was personal consumption which declined 1.3% versus 1Q 2016, durable goods falling by 1.9% versus 1Q 2016, and government consumption which fell 3.3% versus in the same period last year. Durable good and personal consumption are particularly noteworthy because they indicate a decline in consumer spending. This proves that strong soft data does not translate into economic growth. While recent soft data prints (particularly in sentiment) have been unusually strong, consumer confidence recently slid from its 16 year high.
When tracking GDp, Atlanta Fed's GDPNow forecasting tool came in much closer to the print at 0.2% versus New York's Nowcasting tool predicting 1Q GDP at 2.64%. NY Fed missed the mark by a wider margin because they incorporate soft data prints into their forecast while Atlanta Fed does not. CME Group's FedWatch tool predicts a 94.7% chance of the Fed holding rates in May, which is all but certain at this point. The Fed has a plethora of reasons to hold as they wait for prices and overall inflation to pick up.
Below is a list of data that has driven the US Dollar Index:
- USD Gross Domestic Product (Annualized) (1Q): 0.7% actual versus 2.1% previous
- USD Personal Consumption (1Q): 0.3% actual versus 3.5% previous
- USD Gross Domestic Product Price Index (1Q): 2.3% actual versus 2.1% previous
- USD Core Personal Consumption Expenditure (QoQ): 2.0% actual versus 1.3% previous
Chart 1: DXY 15-minute Chart (April28, 2017 Intraday)
Immediately following the data, US Dollar Indexrose despite GDP missing estimates.The US Dollar rallied to 99.07. At the time this report was written, the pair traded at 98.96.
--- Written by Dylan Jusino, DailyFX Research
DailyFX provides forex news and technical analysis on the trends that influence the global currency markets.