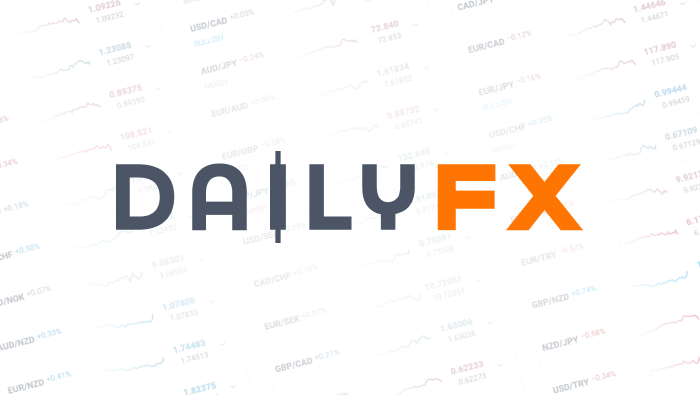 Will That Which Hurts the British Pound Always Lift UK Stocks?
Talking Points:
The more Brexit plagues the

British Pound

, the more London-listed stocks seem to rise

Now, Sterling has been battered anew by worries that the British government will opt for hard Brexit

Can London's elite equities really cling to record highs if it does?
The Brexit vote may have been hell for bulls of the British Pound, but it has been heaven for investors in UK stocks. Can this rather odd market paradox endure into 2017?
The Pound has certainly taken the brunt of markets' wrath at the UK's decision to leave the European Union. It has fallen 20% against the US Dollar since June's vote. However, stocks in London's elite FTSE 100 benchmark index have risen by 15% over the same period. The FTSE managed a remarkable run of gains just last week, rewriting its own history and closing at a record peak for twelve straight sessions. It has gained for a consecutive fourteen, managing to forge ahead even as other European indexes ran out of puff. The FTSE sat pretty on a 1.8% weekly gain Friday, rather better than the Eurostoxx 600's grudging, 0.1% upward twitch.
It may be counterintuitive for an index to rise thanks to prolonged weakness in its host's currency. However, London's attractions as a corporate base mean that there are plenty of huge international companies in the FTSE which do relatively little business in the UK.
This means they repatriate profits from other currencies back into sterling. So, when the Pound is weaker their balance sheets start to look very good indeed. Sure enough, commodity producers led the week's gains, as raw material prices notched up some healthy rises. FTSE stalwarts Glencore, BHP Billiton and Anglo American all scored major gains last week. Chinese import staples such as coal and iron ore have been on the up as investors look hopefully to future demand from the world's second-largest economy. Production capacity reductions in the wake of past years' price slides are also now supporting the market.
The UK Pound's loss…
…has been the FTSE 100's gain
Charts Compiled Using TradingView
There has also been a sharp rally in financial stocks, mirroring their US cousins' pep as investors stateside anticipated higher interest rates and the higher banking profits these can bring. FTSE-listed retailers are also doing rather well, propped up by both international profits and the reliably spendthrift UK consumer.
As a new week gets under way, the British Pound has crashed even further. GBP/USD ventured below 1.20 for the first time since October's "flash crash" and Sterling gapped lower by 1.5% against major rivals as Monday's trade got under way in Asia.
The reason for this latest weakness is a heightened fear of so-called Hard Brexit. That's a situation in which the UK leaves the EU without free access to the single market and departs from the European customs union too.
The Sunday Times reported that May will give this controversial step her personal backing in a speech due on Tuesday, billed as her most important yet on Brexit. Mrs. May herself didn't offer many pointers last week about the line she'll be taking.If her oration is to live up to this billing in any way, she will hardly be able to avoid giving the markets and the voters some more details on her government's negotiating position.
For the moment, the weaker Pound, stronger FTSE nexus appears to be in place, with futures pointing to a higher open for stocks in London even as the British currency reels. Government backing for hard Brexit will throw up huge new questions however, including those over the desirability of the UK as the main corporate base for many of those global players. These questions don't have to be answered badly for London, of course, but that they will be asked at all must be damaging.
Recall that the FTSE dropped sharply in the immediate aftermath of the Brexit vote, even though it recovered spectacularly afterwards. Can it really it hang on to record highs if Mrs. May nails her colours to a Hard Brexit mast? That seems like a stretch.
We've nowhere to hide. Here are DailyFX analysts' first-quarter forecasts.
--- Written by David Cottle, DailyFX Research
Contact and follow David on Twitter: @DavidCottleFX
DailyFX provides forex news and technical analysis on the trends that influence the global currency markets.