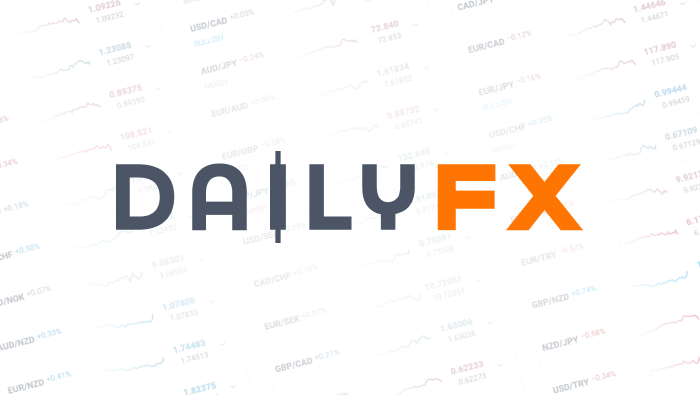 September FOMC: Federal Reserve Holds Rates Flat (Recap)
September FOMC: Federal Reserve Holds Rates
Talking Points:
- September FOMC meeting brought no rate hike with a 7-3 vote.
- Attention now moves to meetings in November and December. With US elections taking place approximately one week after the November FOMC meeting, December is looking considerably more likely for any future actions or statements.
- If you're looking for trading ideas, check out our Trading Guides. And if you want something more short-term in nature, check out our SSI indicator.
To receive James Stanley's analysis directly via email, please SIGN UP HERE
Story developing; article will be updated during/after the accompanying press conference.
Recap (Updated 3:48 ET)
With the press conference concluded, the net take-away from the September FOMC meeting has been USD weakness and equity strength. Despite the similarity to the Fed's stance last September, in which they didn't hike but warned that hikes could be coming later in the year, the market reaction was markedly different as last September's hawkish-hold brought on a continuation of an equity sell-off that began a month earlier as Chinese markets continued to wobble. Below, we're looking at daily charts on key markets after this afternoon's FOMC event completed.
Chart prepared by James Stanley
Chart prepared by James Stanley
Updated 3:32 ET
As the US Dollar dove lower, stocks ripped higher. Notable take-away is the fresh all-time high in the Nasdaq 100; more than 16 years after setting the prior all-time high during the tech boom.
Chart prepared by James Stanley
Updated 3:24 ET
As we near the winding-down portion of the press conference, the US Dollar is moving towards session lows as Ms. Yellen has taken on a fairly dovish tone throughout much of the press conference despite the 'hawkish hold' language in the FOMC statement and Ms. Yellen's initial remarks pointing to a potential hike in December.
Chart prepared by James Stanley
Updated 3:10 ET
Chair Yellen with a couple of relevant comments regarding scope of monetary policy and motivation to continue moving towards normalization. Chair Yellen said, 'I do have concerns over scope of monetary policy, zero lower bound is a concern.'
And in response to a question about bubbles forming in response to continued 'emergency-like' monetary policy: 'While nobody can know for sure what type of valuation represents a bubble, that's something that one can only tell in hindsight.' She then went on to say 'Of course we're worried bubbles could form, commercial real estate valuations are high.'
Updated 2:54 ET
Chair Yellen with some comments regarding near-term rate policy. She said 'most (members) judged immediate case for a rate hike stronger, also judged more sensible to wait for more evidence.'
She also went on to say that the Fed 'sees one rate hike this year if labor gains and no new risks.'
Reaction in the U.S. Dollar has been choppy, as we're currently trading towards the middle of the range in USD that's developed around this afternoons FOMC event.
Chart prepared by James Stanley
Updated 2:38 ET
As Ms. Yellen takes the podium to begin the press conference, US equities were putting in very similar behavior to last year's hawkish hold. Initially spiking higher on the announcement of no rate hike, but reversing as it becomes obvious that the Fed is still displaying a hawkish stance for the remainder of the year.
But after Ms. Yellen began the press conference at 2:30 PM ET, stocks began to claw back gains.
Chart prepared by James Stanley
Updated 2:12 ET
Provided by Mr. Michael Boutros, this is the adjusted dot plot matrix with lower FOMC expectations for 2017 and 2018. Notable are the number of votes still looking for a rate hike in 2016, and with the next FOMC meeting just one week ahead of US Presidential elections, this makes December looks to be very interesting.
Chart created by Michael Boutros
September FOMC Meeting
At today's widely-awaited meeting from the Federal Reserve, the bank has decided to hold the deposit rate flat with no change to near-term monetary policy.
Context Ahead of September FOMC Meeting
Coming into the September Federal Reserve meeting, there was quite a bit of divergence between FOMC and market expectations around near-term policy adjustments. Over the past few months, the Federal Reserve has been getting increasingly more hawkish. In April, we saw the bank remove a key phrase from their statement to give a 'less dovish' read to markets. Previously the Federal Reserve had mentioned that they were cautious around 'global risks' within the economy, and this was seen as a point of resistance to future rate hikes. But when this statement was removed in April, it gave the allusion that the bank may be more aggressively entertaining policy options for tighter conditions.
Later in July, a very similar scenario happened when the Federal Reserve made another hawkish tweak to their statement, but this time it was the addition of a new phrase saying that 'near-term risks to the economic outlook have diminished.' This implied that the bank was feeling more comfortable with the recovery in the US economy and, again, may be more aggressively entertaining options for tighter policy in the coming months.
And towards the end of August, we had another hawkish indication from the Federal Reserve with comments from Chair Yellen and Vice Chair Stanley Fischer at the Jackson Hole Economic Symposium. Both officials denoted the possibility of a rate hike today at the September FOMC meeting, but it was Mr. Fischer's commentary that really seemed to drive price action.
So, if all of this is giving the inference of higher rates, why is this topic being so widely debated or so heavily watched? The reason is similar to the allegory of the 'boy who cried wolf.' After numerous pleas towards higher rates in the recent past, in many cases causing risk aversion and fear, markets appear to be growing increasingly skeptical that the Fed will actually hike rates in the near future unless the economy is absolutely ready for those tighter conditions. The Fed has talked up higher rates numerous times only to back down in the face of market sell-offs.
This has brought up the concept of the 'Fed Feedback Loop,' where monetary policy is being shifted or adjusted based on asset prices rather than directly on the factors of the dual mandate (inflation and employment) of the Federal Reserve. As stock prices have moved higher, the Fed's grown more hawkish. And when stock prices then turn around in response to the expectation around tighter monetary conditions, the Fed has gotten more dovish.
Today's meeting represents an opportunity for the Federal Reserve to move back in the driver's seat: Multiple Fed members have talked up higher rates, but few market participants appear to actually be expecting a hike today (as of this writing CME Fedwatch probabilities are at around 18% for a hike today). If the Fed does actually hike today, this could address the apparent co-dependence that markets have appeared to build-in around Fed policy.
--- Written by James Stanley, Analyst for DailyFX.com
To receive James Stanley's analysis directly via email, please SIGN UP HERE
Contact and follow James on Twitter: @JStanleyFX
DailyFX provides forex news and technical analysis on the trends that influence the global currency markets.