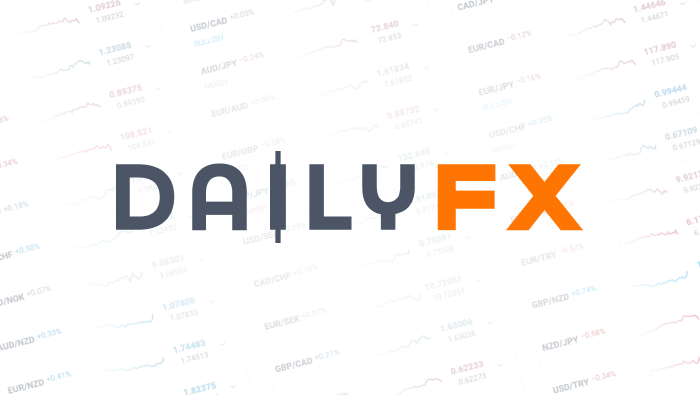 Despite Dovish Tilt, USD/CAD Falls as BOC Keeps Rates Unchanged
Talking Points:
- Bank of Canada keeps the overnight lending rate unchanged at 0.50%; 2016 and 2017 GDP downgraded.
- USD/CAD falls after policy decision after policy makers downplay Brexit fall-out.
- As market volatility stays elevated post-Brexit, it's a good time to review risk management principles.
As broadly anticipated, the Bank of Canada decided to maintain the overnight rate target unchanged at 0.50% after convening for its July monetary policy meeting. The central bank last cut its key rate by 25-bps to 0.50% in July 2015 in response to weak economic activity and lack of inflationary pressures, and has since remained on the sidelines adopting a relatively neutral bias.
The tone of the statement this time, however, carried a slightly dovish tilt and underscored the negative impact of volatile trade flows, uneven consumer spending, and the Alberta wildfires to economic activity. Likewise, it also pointed to the worsening prospects for business investment and domestic exports in the short-term. Meanwhile, the impact of Brexit was mostly downplayed due to the inherent difficulty to forecasting any potential spill-over effects. The BOC sees less than a quarter of a percent reduced growth as a result.
Alongside the rate decision, the Bank of Canada released its quarterly Monetary Policy Report, which saw several domestic macroeconomic forecasts revised lower, and similarly, forecast for abroad suggested that the Canadian and overal global economic outlook has somewhat deteriorated from the April assessment.
For instance, the 2016 GDP estimate was revised downwards to +1.3% from +1.7% in April, partially resulting from a sharp downgrade in exports, that is now only expected to rise +0.3% from +1.1% (y/y), and business investment that was cut back to -0.9% from a forecast of -0.8% (y/y) in the April Monetary Policy Report. For 2017, the growth estimate was scaled back to +2.2% from +2.3% due to a weaker outlook for consumption and business investment. With respect to inflation, end of the year total CPI was revised upwards to +1.6% from +1.4% (y/y). For 2017, headline inflation was also upgraded and is now seen rising +2.1% from a previous forecast of +1.9%.
Here is what's driving the Canadian Dollar this morning
CAD Bank of Canada maintains the overnight rate target unchanged at 0.50%.

CAD 2016 GDP downgraded to +1.3% from +1.7%.

CAD 2017 GDP cut back to +2.2% from +2.3%

CAD 2016 Headline inflation upgraded to +1.6% from +1.4%.

CAD 2016 Q4 Core Inflation downgraded to +2.0% from +2.1%.

CAD 2017 Total CPI revised upwards to +2.1% from +1.9%.

CAD 2017 Q4 Core inflation unchanged at +2.0%.
See the full DailyFX Economic Calendar for Wednesday, July 13, 2016.
Chart 1: USD/CAD 1-minute Chart (July 13, 2016 Intraday)
Following the BOC rate decision and the release, USD/CAD fell as low as C$1.2935. The pair has since recouped some losses and the pair is trading close to C$1.2997 at the time of this writing. Despite the rate decision statement and monetary policy report presenting a weak assessment of the economy in the short-term, expectations of rebound of the export sector in the long-term and lack of mention of additional monetary policy stimulus in the short-run have helped create momentum for the Canadian Dollar this morning.
Read more: GBP/USD in Flux as May Ascends to PM; USD/CAD Eyes BOC
--- Written by Diego Colman, DailyFX Research
For comments or questions regarding this article, email instructor@dailyfx.com
DailyFX provides forex news and technical analysis on the trends that influence the global currency markets.