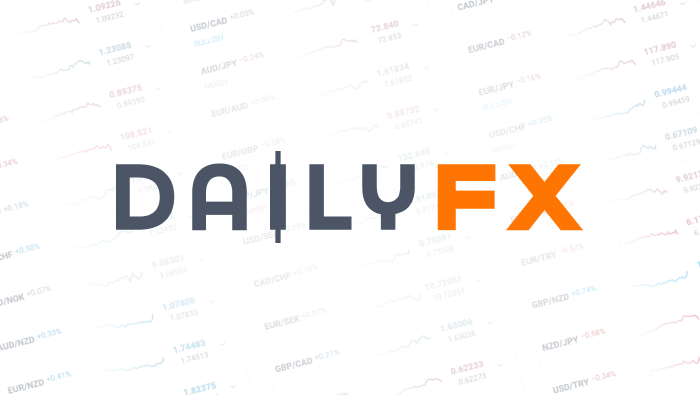 Major Events Ahead of UK EU Membership Referendum
Talking Points:
Final polls will be released heading into UK referendum

Two live television debates will be aired before June 23

EU members to meet a week after vote to discuss results
Having trouble trading in the FX markets? This may be why.
There are only four days left until voters in the UK vote to decide if the country will remain a member of the European Union. The referendum scheduled for June 23 is expected to be one of the most potent sources of market volatility in 2016.
Both sides of the debate have been spending months campaigning. Polls had been leaning toward so-called "Brexit", meaning voters were showing a preference for leaving the EU, over recent weeks. Opinion swung in the opposite direction over the weekend however, triggering a sharp response from financial markets.
With traders highly sensitive to leading information as voting day approaches, the following events are likely to prove market-moving:
JUNE 18
BMG Poll
Opinium Poll
On June 18th two polls will be released by BMG and Opinium. These will not be their final polls before the vote. In Opinium's latest survey between June 7-10, results showed the Remain camp leading 44 percent to 42 percent. BMG's latest poll also showed Remain leading at 53 to 47percent.
JUNE 20
ICM Poll
ICM will release its final pre-vote poll which will be derived predominantly from online surveys. The most recent ICM poll surveyed 3,001 people both online and over telephone. Both results showed the Leave campaign leading by 5 percent.
JUNE 21
Bank of England Open Market Operations
ORB Poll
BBC Live Brexit Debate
The Bank of England will be preparing for the vote by conducting Indexed Long Term Repo (ILTR) operations to provide banks with adequate liquidity in the event that credit markets seize up after the referendum. The Bank increased the number of ILTRs for the month of June to four, compared to usually just one.
Meanwhile, ORB will be releasing its last pre-vote poll, which will be done over the phone. The latest ORB data conducted between June 9th and 12th showed the Leave campaign with a 1 percent lead. The BBC will also hold its last live televised "Brexit" debate. Prime Minister David Cameron will not be attending.
JUNE 22
YouGov Poll
Opinium Final Poll
Channel 4 Final Debate
The last pre-vote YouGov and Opinium polls will be released the day before voting opens. There is still a possibility that they may release follow up surveys after voting has concluded but these are thus far unplanned. The Opinium poll is set to have a larger than usual sample size. The latest YouGov poll showed the Leave camp with a 7 percent lead. Channel 4 will also be hosting the last major Brexit-related televised debate before the vote.
JUNE 23
UK EU Membership ("Brexit") Referendum
Unofficial Callback Polls
Polling stations will open at 7am and will be closed at 10pm BST. At 1am and 1:30am the following morning, core districts for the Leave and Remain campaigns will declare results. The full national outcome is expected to be released around 7-9am.
JUNE 28-29
EU Heads of State Meet to Discuss "Brexit" Vote Results
If the UK votes for "Brexit", this will not lead to an immediate departure from the European Union. However, it will begin a multi-year process to discuss terms of terminating membership and renegotiating trade agreements. EU heads of state will meet to discuss the outcome of the referendum. Even if the UK opts to stay, leaders will have plenty to discuss as the Brexit vote inspires anti-EU movements in other member states to force similar referendums.
DailyFX provides forex news and technical analysis on the trends that influence the global currency markets.