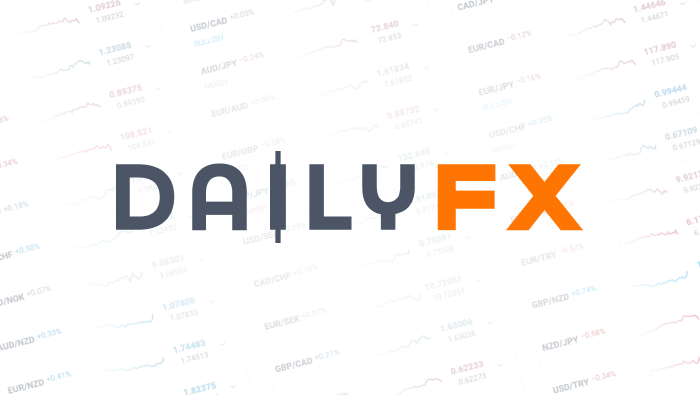 Fears of Financial Collapse Continue to Spread
Summary:
Another huge down-day in China saw the Shanghai Composite move down by -8.5%, the biggest one-day decline since the Financial Collapse in 2007.

Fear has enveloped the global economy, as weakness in Chinese stocks has spread to Hong Kong, Japan, Europe and the United States.

Numerous US Data reports this week are likely to set the tone for the dollar, but expecting action out of Beijing will likely be a bigger force on markets.
1. Panic has enveloped the global economy, led by Chinese stocks as the Shanghai Composite posted an -8.5% decline while the Shenzhen Composite sank by -7.7%. The severe sell-off on Friday led into a weekend in which many were expecting fresh announcements from Chinese regulators to counter the vicious price action seen in mainland equity bourses. But no 'big' announcements came, and this led to the largest one-day tumble in Chinese shares since the Financial Collapse in 2007. The decline in the Shanghai Composite brought the running tally to approximately -37% down from the mid-June highs.
While the weekend did not bring the expected reserve-requirement cut for Chinese banks, we did get an announcement that China was going to let their main state pension fund invest in the stock market for the first time ever. The fund will be able to invest up to 30% of its assets, currently ~$548 Billion (3.5 Trillion Yuan). This is a relative pittance compared to the amount of capital that's been lost in this 37% tumble, as nearly $4 Trillion has been erased from Chinese stocks over the past two months. An overnight report in the Wall Street Journal that was really well-detailed was headlined by: 'China to Flood Economy with Cash as Global Markets Lose Faith.'
This is eerily similar to the overly-detailed Federal Reserve reports offered by the Wall Street Journal and Mr. Jon Hilsenrath; and the level of detail in this report makes it appear as if they have some well-placed sources within the Chinese government feeding details.
The bigger question at this point is whether the Chinese meltdown, and further the contagion of this meltdown can be countered with a single economy's monetary policy. Stocks in Hong Kong were off an additional -5.17%, with Japan down -4.61%. We also saw massive Yen strength as the global flight-to-quality sees further unwind. I had written about the prospect of Yen strength in our Weekly Trading Forecast published on Friday. We've already crossed my 120 target, which I was expecting to take at least a week as we get Japanese CPI on Thursday night; but fear is continuing to permeate global financial markets ahead of the US open.
The losses in Hong Kong are so severe that they're eliciting memories of the Asian Financial Collapse in 1997.
Created with Marketscope/Trading Station II; prepared by James Stanley
2. Heavy week for US News: The economic calendar is full of US data early in the week: On Tuesday, we get consumer confidence followed by Wednesday's Durable goods orders and GDP on Thursday. Given the dollar's role in the recent rout, positive data could bring on sharp moves in the FX market. The US Dollar has shown considerable weakness since the release of last week's meeting minutes that showed that the Fed was tenuously considering future rate hikes. The expectations for the September rate hike have slid since the minutes release, with investors now casting a gaze towards the December meeting. But the weakness that's transpired since Wednesday now make even a December hike look a bit less likely.
One of the biggest questions that most investors and traders seem to have relate to the Euro – and why it's moving higher with such aggression if this is a legitimate 'flight-to-quality' type of theme. The most likely answer is that we're seeing unwind of carry trades. As the Euro became a viable funding currency with negative rates and a wide-ranging QE program, it became a favorite of traders looking to try to trap the carry. For an economy like the United States, that was looking at US Dollar strength on the back of expected rate hikes, the short EURUSD trade made a lot of sense. There was a clear divergence in monetary policy, and that was likely to continue for at least the next year.
But with a September rate hike, and perhaps even a December hike looking even less likely; we've seen the short EURUSD theme continuing to unwind. As clear evidence of risk-aversion, look to the 10-year yield in the United States which is now approaching 2%.
For those looking to pick on safe-haven themes – look to the Japanese Yen. We've seen exuberant Yen strength, as the Bank of Japan gets backed further and further into a corner by actions from Chinese regulators:
Created with Marketscope/Trading Station II; prepared by James Stanley
3. This is not the environment to be a 'hero,' markets will be here tomorrow: As this sell-off becomes panic, mass media has begun to focus more and more on the potential for another financial collapse. And to be sure, the environment for such an event is there. But it's important to keep in mind that fast markets can move in both directions, and Central Bankers around-the-world are not without firepower.
Go into this week fully expecting to see additional action out of China. The big question at this point is whether Chinese regulators' actions will be dignified by support in stock markets throughout Asia, Europe and the United States.
Written by James Stanley of DailyFX; you can join his distribution list with this link, and you can converse with him over Twitter @JStanleyFX.
DailyFX provides forex news and technical analysis on the trends that influence the global currency markets.