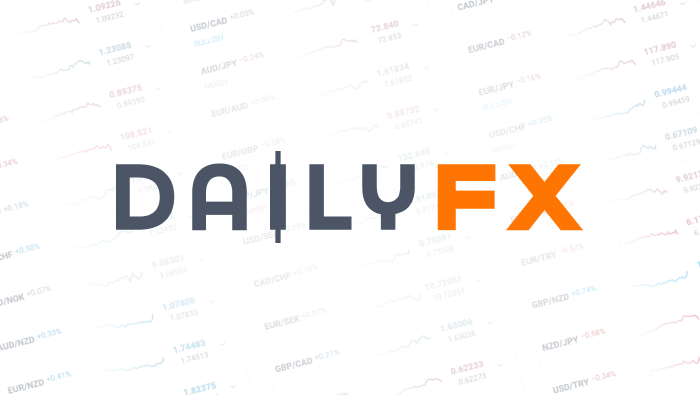 Chinese Weakness Spreads Throughout the World
Summary:
Another huge down day throughout Asia exacerbates fears of a global slowdown.

Carnage in commodities expected to continue, adding further pressure to emerging market economies.

US stocks broke below key support yesterday.
1. Another Hit to China fuel fears of another Asian crisis: It was another brutal day of trade for Chinese stocks, as equities started in negative territory and sold off with aggressive price action throughout the session. The big point-of-concern that drove prices lower was China's Caixin Flash Manufacturing PMI, which fell to 47.1 in August, down from 47.8 last month and the weakest reading since March of 2010. This is yet another sign that the slowdown in China is permeating throughout the economy; and with the Chinese consumer playing such a small role in domestic economic development, the slack hasn't or can't be picked up internally.
The Shanghai Composite traded off -4.27% and bounced off of the 'psychological' level of 3,500; while the Shenzhen Composite was down -5.39%. These declines erased all of the 18% pop that Chinese stocks had propped after regulators stepped in to quell the July declines. The 3,500 level is significant on the Shanghai Composite, as that's the level that many to believe to be the 'line in the sand' that will bring in more state-sponsored buying. In the last 5 minutes of trade, the Shanghai Composite
But the selling in Asia was not contained to Mainland China as the Hang Seng (HKG33) moved into 'official bear market' territory by closing off 20% from the April highs and breaking below the psychological support level of 22,500, while stocks in Japan were hammered by -2.98% and fell below the 20,000 support zone.
Created with Marketscope/Trading Station II; prepared by James Stanley
The prevailing rumor is that we might be in for a reserve-requirement cut this weekend from China, but Chinese stocks are still overpriced by many metrics – trading at 62x reported earnings, which is about 4 times the valuation of American equities.
2. The Weakness is Spreading Through Commodities to the Rest of the World: The slowdown in China that's now spreading throughout Asia has led to lower commodity prices, particularly in Oil; and slumping commodity prices have brought on pressure to many emerging economies and numerous companies within developed economies. A strong indication of this is in High-Yield debt issues in the United States: The ticker symbol 'HYG' represents an ETF in such bond issues, and we've seen the ETF sink to its lowest level since December of 2011.
Chart created with Tradingview; prepared by James Stanley
While lower-quality, higher-yielding debt in the United States is selling off; Treasuries are catching bids across the maturity spectrum. As investors decrease expectations for inflation in the US, and in-turn decrease expectations for rate hikes out of the Fed, Treasury prices are moving up as yields move lower. Below is a chart of TLT, which is an ETF representing longer-term Treasury bonds, and notice how prices have been spiking (with yields moving correspondingly lower), since the middle of July, which is right around the time that Beijing started rolling out their artillery of stimulus that's already been priced out of the market:
Chart created with Tradingview; prepared by James Stanley
3. US Stocks break big support: The Dow Jones Industrial Average put in its worst day in over 18 months as US stocks peeled off aggressively throughout the session. This was one of the surest 'themes' in markets since ZIRP came into play, and while all is not lost on US equities; these numerous geopolitical 'red flags (pun intended)' combined with a lack of QE out of the United States has investors ducking for cover.
Created with Marketscope/Trading Station II; prepared by James Stanley
A key variable here for the trader is to keep the 'bigger picture' in mind, which can be difficult when you see a trade moving aggressively against you, especially when it's a strategy or a 'theme' that's been proven to play out rather consistently in the past. This is one of the reasons that risk management is such a significant portion of the approach: Guessing is not a solid trading strategy, and nobody in the world knows what will happen tomorrow. Most professional traders first had to learn how to 'lose properly' before learning how to win; and that means taking your stop when you're wrong on a theme (as I was on the SPX yesterday), and moving on to greener pastures that could potentially be more profitable. This is the same message that we've learned from multiple iterations of Traits of Successful Traders: It's not how often you can 'guess right' versus wrong – it's what you do with the position once you're in the trade.
This is what we teach in the 360° Program, and this is why we urge traders to incorporate sound risk management principles in their approach: Because themes change, and markets reverse. You will be wrong, at least some of the time. And if your losses when you're wrong outweigh your gains when you're right – well you're in as big of a 'pain trade' as the economy in China.
Written by James Stanley of DailyFX; you can join his distribution list with this link, and you can converse with him over Twitter @JStanleyFX.
DailyFX provides forex news and technical analysis on the trends that influence the global currency markets.