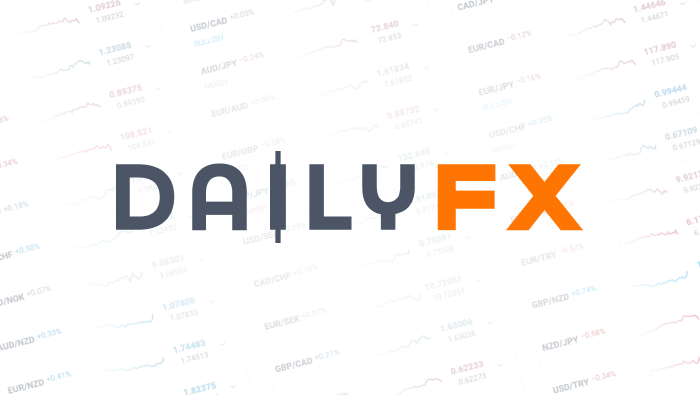 Market Talk August 14, 2015
Summary:
China stabilizes as Chinese stocks put in best weekly performance in over two months (since the Chinese equity meltdown began).

EURUSD may be offering a near-term

price action

setup should resistance at 1.1212 remain respected throughout the day.

To receive the Market Talk in your inbox each morning, please

join my distribution list

.
1. Yuan gains for first time since Tuesday and Chinese shares held gains throughout the session to end the week with their best weekly performance in over two months (since the beginning of the major sell-off). But this isn't a one-sided positive story: Chinese stock futures are showing negative divergence with actual share prices. Futures contracts on the CSI 300 (the 300 largest companies listed in Shanghai and Shenzhen), are trading at a ~1.5% discount to the Aug 21 contract and 3% discount to the contract expiring in later September. And given the numerous actions taken by the Chinese government to clamp down on 'malicious short sellers,' many believe that this divergence would be even wider in a legitimately-free market. The CSI 300 contract had become the most widely-traded stock index in the world, surpassing even the S&P 500 earlier in the year. But average daily volumes on the CSI 300 have moved down by more than 40% since the June 29 high of 3.2 million contracts traded, as many retail traders have been burned by a massive drawdown while taking on exorbitant levels of leverage.
Now that much of this has been digested, the net effect is that the Chinese government has made two very large proclamations to the market: 1) Regulators are very worried about the economic slowdown in China, and not just the stock market collapse: This is a bigger deal than some had expected in latter June, as the hope then was that the stock market meltdown would largely stay contained. 2) The PBOC is willing to break out whatever tools they need to in effort of combating the slow-down. Short-term, this could be positive for the economy as it may stave off recessionary forces. But Long-Term, this brings on even more risks and even more questions.
Created with Marketscope/Trading Station II; prepared by James Stanley
2. European recovery falls short: European GDP estimates came in largely underwhelming this morning, showing the German economy growing .4% last quarter v/s an expectation of .5%, France's quarterly growth coming in at zero v/s an expectation of .2% and Italian growth coming in at .2% v/s an expectation of .3%. The big surprise of the quarter was in Spain, where the rise of Podemos had some economists worried that Greek political and economic contagion was beginning to spread throughout Europe. The Spanish economy led growth in major euro-area economies in Q2 with GDP rising 1%.
EURUSD is trading slightly higher on the day behind these data misses, further highlighting the 'unwind' theme that we had spoken about earlier in the week. With rates in Europe so incredibly low, the Euro has become a favorite as a funding currency to fuel carry trades.
With the US Dollar sitting on the zone of support that we've been talking about (discussed further below), this could be an opportunistic time to look for EURUSD shorts. EURUSD put in a Doji formation yesterday, highlighting indecision after the pop that the pair saw on Wednesday. Watch resistance from the Wednesday high at 1.1212, and if we can see the pair close below 1.1084 then we'll have an evening star formation to work with, which can be a great way of trying to trade a top, as it allows for concentrated risk with the potential for an outsized reversal move.
Created with Marketscope/Trading Station II; prepared by James Stanley
3. USD and S&P both catch support: One of the more climactic themes this week was somewhat under-the-surface of some of the bigger headline issues, and that's rate expectations for September. As China triggered this really massive action , a 'wall of worry' had grown in the global economy that made that September rate hike look like an outlandish prospect. As investors began positioning out of bets for that September hike, the US Dollar lost value while US stocks sold off.
But this really highlights the beauty of technical analysis. While nothing in this world will perfectly predict prices, Technical analysis can help trader discern probabilities. The chart below shows a beautiful support bounce on Wednesday in the SPX500. Continue watching the 2,040-2,050 zone of support. The S&P is really just a fairly standard range right now.
This will often happen when there is a lack of direction on the fundamental front, and with all of these various risk factors in the world congestion in US stocks makes some sense. So, trade this like a range – and if you want to take a trend-traders approach, trade the range with a one-sided bias (only buy at support and close at resistance). If we break below 2,040, look to get out quick as a bigger correction might be in store:
Created with Marketscope/Trading Station II; prepared by James Stanley
Another range of relevance right now is the US Dollar, which broke below this recent support zone as that September hike was getting priced out of the market on Wednesday, but came back as normalcy was restored. The past 2 days have shown buying support from 11,950-11,965, and today has confirmed this theme. This could be a good chance to look to get long USD, placing a stop below the 11,947 low and looking for resistance at the 12,050 area. While nobody in the world knows if the dollar is going to pop – this type of risk-reward of 1-to-4 or 1-to-5 mean you really only need to be right ~27% of the time to build a profitable model.
Pairs that could be attractive for USD-strength are those commodity crosses like USDCAD, AUDUSD, and NZDUSD – as well as EURUSD.
Created with Marketscope/Trading Station II; prepared by James Stanley
Written by James Stanley of DailyFX; you can join his distribution list with this link, and you can converse with him over Twitter @JStanleyFX.
DailyFX provides forex news and technical analysis on the trends that influence the global currency markets.