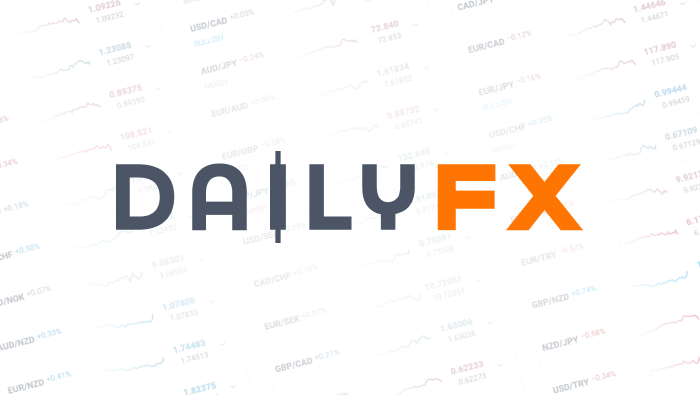 No Vote in Referedum Reinforces Greece Line, ECB Raises Haircuts
Talking Points:
Greeks voted 61.31% to 38.69% rejecting creditors' demands, negotiations continue on Tuesday
Greek finance minister, Yanis Varoufakis, steps down in unexpected move
Greek banks will remain closed for the next two days, ELA is unchanged but collateral adjusted
After months of stalled negotiations between Greece and the International Monetary Fund, European Central Bank, and the Eurozone (collectively known as 'The Institutions'), the country held a referendum to vote on the latest list of creditors' demands. The outcome was a clear support of Greek delegates' anti-austerity position with 61.8% of voters polling against the proposals. On Tuesday July 7th at 16:00GMT a Eurozone summit which includes Greek and the Eurozone officials will seek to make progress on a deal allowing the country to remain in the European Union.
Greek finance minister, Yanis Varoufakis, announced shortly after the results came through that he would resign his position. This bowing out despite the support is thought to be a move to help improve the personal efforts of the negotiations which some officials have said was marred by Varoufakis's methods. Euclid Tsakalotos was sworn in as his replacement Monday. He has been a part of Greece's negotiating team during the discussions with The Institutions for some months.
The European Central Bank, which has been keeping Greek banks afloat during this period with emergency aid, increased the pressure on Greece's banking sector by adjusting the collateral requirements for the ELA line the country has depended on heavily. While the amount of accessible liquidity was kept unchanged, the 'haircuts' to Greek government debt used as collateral to free up much-needed Euros was reportedly raised to 45 percent. , This announcement came not long after Greece announced it would extend the bank holiday closures and capital controls until at least Wednesday.
Weekend Recap
The July 5th referendum was an anticipated event for market participants due to the increased nature of volatility for most Euro pairs. Since 2009, Greece has been in a debt-crisis experiencing high unemployment, poor money management, and austerity measures that further complicate a recovering economy. Greece missed a June 30th payment to the IMF, one of its creditors, and has been in arrears since.
Alexis Tsipras took to a televised address in order to congratulate the Greek population. Tsipras said, "We have proved democracy cannot be blackmailed" as he continually indicated in the weeks prior the creditors were binding Greece to unfair terms. Tsipras added he is ready to continue negotiations for a reform plan and restoring the banking system to normality. He insisted the Eurozone should allow for debt restructuring in order for the Greek economy to stabilize and add debt sustainability.
Eurozone Reaction
As Greece's government encouraged a "No" vote to its people, the Eurozone was insisting Greek citizens realize a "Yes" vote will ensure a return to economic prosperity. As expected, top Eurozone officials were disappointed with the outcome.
Eurozone president, Jeroen Dijesselbloem, remarked in a statement, "I take note of the outcome of the Greek referendum. This result is very regrettable for the future of Greece." European Council president, Donald Tusk, indicated he has called a Eurozone summit for Tuesday evening at 16:00GMT. European Commission Chief, Jean-Claude Juncker, was consulting with eighteen other Eurozone members as well as the heads of EU institutions according to a statement.
German chancellor, Angel Merkel, flew to Paris on Monday to discuss the future of Greece with French president, Francois Hollande. German finance minister, Wolfgang Schaeuble, added the referendum did not make it easier for Greece and that the finance ministers are now waiting for fresh proposals, expected at the Tuesday Eurozone summit.
Italian Prime Minister Matteo Renzi issued a statement acknowledging the results of the referendum saying Europe must now find a permanent solution to the Greek debt crisis. Spain's Prime Minister, Mariano Rajoy, called an emergency meeting of his country's economic affairs committee presumably to take a united stance following the referendum results.
Greece's Future
Tsipras held a Greek political leader meeting today that lasted more than six hours with centrist parties met with the Tsipras' Syriza. The opposition party leaders have given written assurances that they will back Tsipras in talks with creditors.
Greece owes €3.5 Billion to the ECB on July 20th. The credit agency Fitch said it would be "difficult" to reach a deal before then. Fitch went on to say an exit from the Eurozone has increased dramatically for Greece as a result of the referendum.
The next few days will provide more clarity for the future of Greece. The debt-stricken country will need to strike a deal before the ECB Bond Repayment or another – perhaps more significant – arrears may be imminent.
DailyFX provides forex news and technical analysis on the trends that influence the global currency markets.