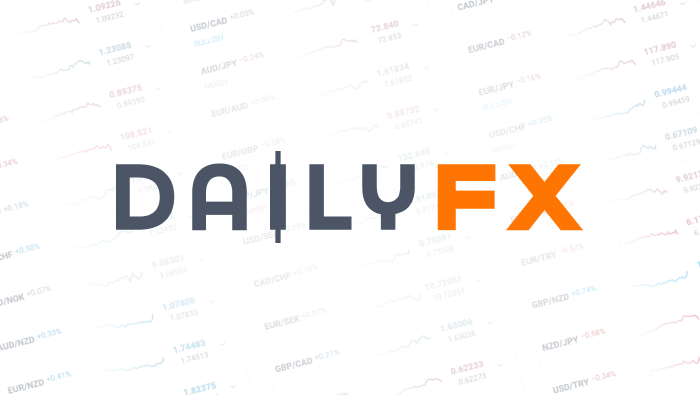 IBM, Google and Others Take an FX Revenue Hit in Q1
IBM, Google and Others Take an FX Revenue Hit in Q1
A strengthening dollar can have a harsh negative impact on US based corporations if they have subsidiaries abroad. The exchange rate risk is realized when a firm earns its revenue in a foreign country over a fiscal year and then needs to convert its proceeds into USD at a worse rate. The financing costs of operating the foreign operations are generally in USD - so while revenues fall, costs may remain constant.
Consider an example from the current quarter. IBM reported revenues of $6.1 Billion in Europe/Africa in Q1 2015. This dollar amount is post-conversion. The EURUSD fell from 1.2098 at the beginning of the year to 1.0461. Under GAAP regulations revenue from overseas operations is recorded at the average rate, which would be 1.1280 in this case. This means that for each Euro in revenue the firm earned over 7 cents less than they had before the EUR move. The calculations to see what kind of impact this FX movement would have had on earnings can be seen below.
Starting revenue is

$6.1 Billion

.

At our

average EUR/USD exchange

rate of

1.1278

, this would equate to

€5.4 Billion

of revenue.

This same

€5.4 Billion converted at our beginning exchange

rate of

1.2098

would equate to

$6.54 Billion in revenue.
This firm saw their revenues from this region fall over $440,000,000, or 7.3%, while keeping all operating activities fixed. This firm reported a net profit margin of 14.8%, meaning for every billion dollars in revenues the firm saw a profit of $148,000,000. Using this margin we can see that the firm would have had an approximate increase in net income over $65,000,000 were it not for this movement in the exchange rate.
Without this FX movement the EPS would have been approximately $3.12, instead of the reported $2.91. Considering this projection in a vacuum, 21 cents may not seem like a drastic move but a 21 cent difference in EPS can be the difference between beating or missing EPS expectations.
Theoretically, these firms can attempt to hedge their FX exposure in the derivatives market, but this hedge generally will be insufficient for two reasons. The first is that firms cannot hedge their entire exposure unless they can forecast their exact amount of sales. The second weakness is that gains or losses from hedging instruments do not impact net income due to GAAP rules, so they will not hedge the firm's risk of a falling EPS. With the recent earnings announcements several companies saw a noticeable difference in their earnings because of the recent appreciation in the United States Dollar. The approximate impact of the FX volatility can be seen in the table below:
| | | | | | | | |
| --- | --- | --- | --- | --- | --- | --- | --- |
| | Reported Revenue | Revenue Pre FX loss | Reported Net Income | Net Income Pre FX loss | Annualized Reported EPS | EPS Pre FX loss | Main FX Exposure |
| General Motors | 35,712 | 36,035 | 945 | 953.5 | 2.24 | 2.26 | EUR/USD |
| Google | 17,258 | 18,521 | 3,586 | 3,848 | 20.80 | 22.32 | |
| Coca-Cola | 10,711 | 10,994 | 1,566 | 1,607 | 1.40 | 1.44 | |
| Nike | 7,460 | 7,586 | 791 | 804 | 3.56 | 3.61 | EUR/USD |
(In $Millions except per share)
When considering the negative impact that FX movements can have on EPS it is important to understand that this risk is systematic, not idiosyncratic. If the EUR/USD falls, any US based firm which has operations overseas is going to be impacted in a similar fashion. The level of impact is going to be determined by two things, the movement in foreign exchange rates and the amount of revenue which comes from overseas.
DailyFX provides forex news and technical analysis on the trends that influence the global currency markets.