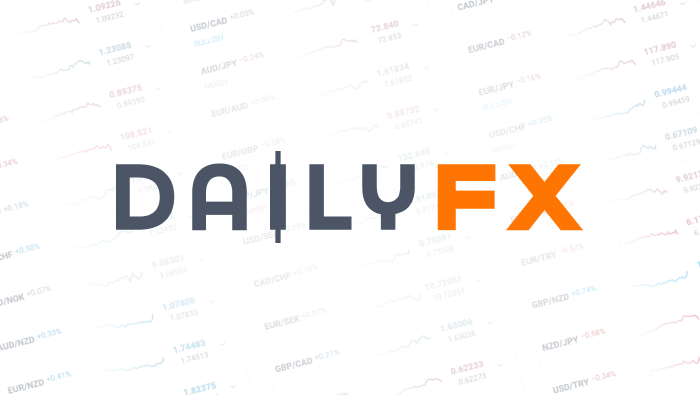 Want to Trade Sterling? Review the Fundamentals!
Talking Points:
Review the fundamental factors affecting Pound trading

BoE continues to mention slack in the economy despite employment approaching rate hike threshold

Inflation falls below the BoE target
Want to trade with proprietary strategies developed by FXCM? Find out how here.
Pound Fundamental Factors
LAST UPDATED

EVENT TITLE

EVENT EXPLANATION

IMPACT LEVEL

EFFECT ON CURRENCY

2/17/2014

Monetary Policy

The Bank of England decided unanimously to keep the target interest rate at 0.50% and its asset purchase target unchanged at 375 billion Pounds in the February meeting. QE was last increased in July 2012.

In February, BoE Governor Carney said in a BBC interview that borrowing costs won't rise until labor market slack is reduced, he also mentioned economic weakness as a reason for accommodative policy. In the February inflation report, the BoE estimated 1% to 1.5% of output gap. The BoE also said then that interest rates may need to remain at lower levels for some time to come.

The BoE announced in August that it will only raise interest rates once employment has fallen back to 7%, and not necessarily even then. The BoE voted 8-1 for the plan, with one dissenting vote for a shorter inflation time limit. But in January, Carney said that the BoE is not looking at 7% unemployment as a trigger to raise interest rates, rather it is just a threshold.

In September, Carney said tightening would begin with a rate increase.

High

A rate increase or any other form of tighter policy should be viewed as Pound positive, because the higher interest raises the profitability of holding the currency.

2/18/2014

Inflation

UK annual inflation fell to 1.9% in January, the lowest inflation since 2009 and down from 2.0% in December.

The BoE maintains a 2% inflation target.

High

Lower inflation is Pound negative, as it relieves pressures on the Bank of England to tighten policy. However, near-target inflation makes the price gauge a less relevant release.

2/12/2014

UK GDP Growth

The UK economy expanded by 0.7% in Q4 following 0.8% in Q3, which was the fastest growth in over three years. The UK economy expanded by 1.9% in 2013, marking the best yearly GDP growth since 2007.

In the February inflation report, the BoE said it expects GDP growth for Q4 to be revised to 0.9% from the 0.7% initial estimate. It raised its 2014 GDP forecast to 3.4% from the 2.8% forecast in November.

High

Stronger expansion in UK GDP is Pound positive because it encourages tighter BoE monetary policy.

2/19/2014

Employment

The unemployment rate rose to 7.2% in the fourth quarter, after falling to a four year low of 7.1% in the 3 month period ending in November.

The BoE said in its February inflation report that it expects unemployment to be reported at the 7% threshold in the 3 months ending with January.

UK employment shifted into focus for Pound traders when the BoE declared in August that the unemployment rate has to fall to 7% before the central bank will again raise interest rates. However, the BoE predicted then that unemployment will remain above the threshold until Q3 of 2016.

High

Improved employment is Pound positive, because the faster the unemployment rate falls to the 7% threshold, the faster the BoE will likely unwind its accommodative policy.

2/5/2014

Purchasing Managers' Index

UK PMI for manufacturing was reported at 56.7 In January, down from 57.2 in December, and the index has remained above the neutral 50.0 level for the past ten months. UK PMI for services fell to 58.3 in January, a seven month low and down from 58.8 in December. The Services PMI has remained indicative of expansion for 13 months. Services makes up more than three quarters of the economy.

Medium

A higher PMI may be Pound positive because it suggests improved economic growth.

Ongoing

Risk Correlation

On a yearly basis, GBP/USD has a correlation of about 0.15 to S&P futures.

Over the past month of trading, GBP/USD had a .60 correlation to S&P futures.

This means that the Pound has had little correlation to the S&P on a long term basis, but a positive correlation has surfaced recently.

Medium

Improved risk appetite may be Pound positive, but not necessarily.

Ongoing

Euro-zone

The UK economy is affected by the Euro-zone economy because of trade with other European countries. Improvements in the Euro-zone economy may therefore help UK economic growth.

Medium

On a long-term horizon, improvements to the Euro-zone economy may be Pound positive.

1/23/2013

Referendum on EU Membership

PM Cameron announced that the UK will hold a referendum on its EU membership in the first half of the next parliament, meaning the referendum will likely fall out between 2015 and 2017. The UK will attempt to negotiate a change in EU treaty laws before the referendum, Cameron is optimistic for changes and said he wants the UK in a changed EU, and German Chancellor Merkel has also said she is willing to negotiate.

Former BoE member Posen called it madness to wait until 2017 because of a chilling effect on business investments.

The British government estimates that about 3 million UK jobs rely on trade with other EU countries, and half of UK exports go to the EU.

Low

Signs of the UK seceding from the EU may be Pound negative because of the effects on trade activity.
-- Written by Benjamin Spier, DailyFX Research. Feedback can be sent to instructor@dailyfx.com .
DailyFX provides forex news and technical analysis on the trends that influence the global currency markets.