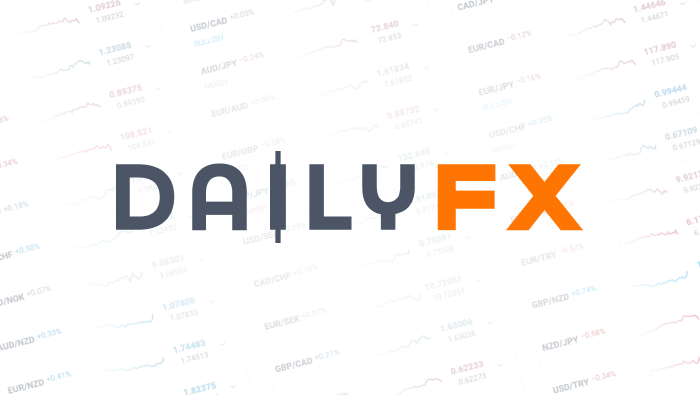 Thinking of Trading USD Ahead of FOMC Minutes? Check the Fundamentals!
Talking Points:
Below is a list of the major fundamental themes and headlines affecting US Dollar trading.

Greenback traders closely watching speculation of when the Fed will begin QE taper.

Yellen nomination vote to take place on Thursday.
US Dollar Fundamental Factors
IMPACT LEVEL

EVENT TITLE

EVENT EXPLANATION

EFFECT ON CURRENCY

LAST UPDATED

High

Monetary Policy

The Fed kept its 85 billion US Dollars of monthly quantitative easing unchanged in its October meeting. The Fed said in a statement that the committee will await more evidence that progress will be sustained before adjusting the pace of quantitative easing.

The Fed also said in October's release that economic activity has continued to expand at a moderate pace, but warned that fiscal policy has restrained economic activity.

Fed's Lockhart said in November that he wouldn't rule out QE taper in December.

Following a surprise no-taper decision in September, Bernanke said tapering may begin later this year. He also said in September that the first rate increase may not come until the jobless rate is considerably below 6.5%.

Bernanke said in June that the Fed will probably taper its bond purchases later in 2013 and halt purchases in mid-2014, if the US economy performs in line with Fed projections for the economy, including 6.5% to 6.8% unemployment by the end of 2014.

The Fed's 85 billion dollar of monthly bond purchases are meant to drive down borrowing costs, push up asset prices and encourage more investment, spending and hiring in the broader economy. The FOMC has also said that it will keep rates near zero as long as the jobless rate is above 6.5% and the inflation rate is under 2.5%. The Fed cut its overnight target close to zero in December 2008, where it has since remained.

If the Federal Reserve tapers quantitative easing or raises the target interest rate, the US Dollar exchange rate should go higher.

A higher interest rate is USD positive because it raises the yield for holding the currency and lowers the supply of US Dollars available to the market.

Tapering quantitative easing is US Dollar positive because it slows the increase of the supply of US Dollars.

10/30/13

High

Unemployment

Non-farm payrolls expanded by 204 thousand workers in October, following a rise of 163,000 payrolls in September. The jobless rate rose to 7.3% In October, up from 7.2% September, when the unemployment rate was at the lowest since November 2008. The Fed predicted in June that the jobless rate will fall to 6.5% to 6.8% by the end of 2014.

The Fed has pegged monetary policy to the unemployment rate.

Therefore, as unemployment falls closer to 6.5%, the US Dollar will rise on higher chances of a QE taper or an eventual interest rate hike.

11/08/13

High

Economic Growth (GDP)

US GDP rose 2.8% year-over-year in Q3, following 2.5% in Q2. US GDP increased by 2.2% in 2012, following a 1.8% increase in 2011. The FOMC lowered its GDP forecast in September to 2.0%-2.3% GDP growth in 2013.

Improved economic growth is USD positive because it may eventually lead to lower unemployment and tighter monetary policy, which is USD positive.

11/07/13

Medium

Inflation

Annual inflation was reported at 1.2% in September, the lowest since April, following 1.5% in August. The Fed said at the end of August that inflation persistently below its 2% objective could pose risks to economic performance.

Lower inflation is USD negative because below target inflation adds to arguments for the Fed to avoid exiting accommodative policy or tapering its quantitative easing.

10/30/13

Medium

Fiscal Policy

In October, the US government avoided hitting a debt ceiling by merely one day, when it agreed on a deal to end a government shutdown until January 15 and to suspend the 16.7 trillion USD debt ceiling until February 7. The government shutdown not only directly removed public spending and furloughed government workers for sixteen days, but it also hurt the US economy by adding to uncertainty.

Additionally, a sequester took place on March 1, repealing 85 billion US Dollars of spending over the seven months from March to the end of September. The sequester was initially intended to force politicians to come a budget resolution, but negotiations failed.

US debt is at 100% of GDP and the debt ceiling was at 16.7 trillion dollars before it was suspended. The upcoming end to the debt ceiling suspension and government budget deal may create further uncertainty if issues are not resolved ahead of time.

Political issues that negatively impact fiscal policy, like the government shutdown and near US government default, are US Dollar negative. Fiscal issues may directly remove public spending in the economy or create uncertainty among consumers and businesses.

10/16/13

Medium

ISM

The ISM Manufacturing Index climbed to a two year high of 56.4 in October, up from 56.2 in September. Manufacturing makes up 12% of the US economy. The ISM non-manufacturing index rose to 55.4 in October, up from 54.4 in September.

The ISM indexes are indicators for economic growth. Therefore, a rise in the ISM indexes is USD positive.

11/05/13

Medium

Yellen Appointment

President Obama chose Janet Yellen to replace Fed Chairman Ben Bernanke at the end of his term in January 2014. Yellen is a known dove, who has consistently called for the Fed to respond to unemployment, arguing that inflation won't rise significantly while the economy is not improving.

In a Senate hearing in November, Yellen maintained accommodative language and said unemployment is still high and the economy needs further support. Yellen's comments sent the US Dollar lower. The Senate Banking Committee will vote on the nomination on November 21, it is assumed that Yellen will be approved.

The Fed Chairperson's monetary outlook is assumed to influence the monetary policy decided by the FOMC. Therefore, the appointment of a more dovish Fed chief would be US Dollar negative.

11/14/13

Low

Risk Correlation

The US Dollar is considered a safe haven currency, and the greenback often serves as a target of liquidity flows in a time of risk-off trading. When bought against the risk-correlated Aussie, the US Dollar trades with a -.38 correlation to the S&P index over the past year. Over the past month, that correlation has fallen to -0.24

As risk appetite declines, the US Dollar may often rise against risk-correlated currencies.

Ongoing
-- Written by Benjamin Spier, DailyFX Research. Feedback can be sent to instructor@dailyfx.com .
DailyFX provides forex news and technical analysis on the trends that influence the global currency markets.