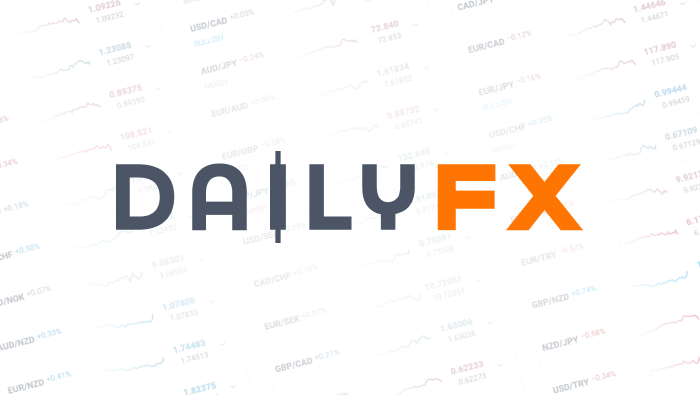 Why is the Yen Down 15% Against USD? Review the Fundamentals!
With the Japanese Yen down 15% and 1300 points against the US Dollar over the past four months, traders should review all the fundamental factors before placing their next trade.
Yen Fundamental Factors
| | | | | |
| --- | --- | --- | --- | --- |
| LAST UPDATED | EVENT TITLE | EVENT EXPLANATION | IMPACT LEVEL | EFFECT ON CURRENCY |
| Feb. 19 2013 | Appointment of BoJ Governor | PM Abe will announce his nominee for the head of the BoJ at the end of February. BoJ Governor Shirakawa decided to step down on March 19, a few weeks ahead of the end of his term. There might have been a difference of opinion over whether or not it is the BoJ's responsibility to end deflation. He will likely be replaced by someone who is more accommodative with the government's call to raise stimulus to fight deflation. | High | The appointment of a more dovish BoJ head would be Yen negative as it could lead to further monetary easing. |
| Feb. 16 2013 | Yen Strength | The Yen has seen major depreciation against foreign currencies since Abe took office, because of the prime minister's calls to aggressively fight deflation. PM Abe's economic advisor Hamada said that USDJPY at 100 would be good, while the pair at 110 would be a problem. These comments were reiterated by the Deputy Economic Minister Nishimura. However, Japan Finance Minister Aso said in February that the pace of the Yen depreciation is too fast. The G20 signaled in its February meeting that Japan can keep on stimulating the economy as long as it doesn't publicly advocate a sliding yen. | Medium | Any worries expressed by officials over the Yen's rate of depreciation is Yen positive. |
| Feb. 14 2013 | Monetary Policy | In February, the BoJ didn't add to stimulus and refused to commit to keeping interest rates at 0% until a 2% inflation target is achieved. Following its January meeting, the Bank of Japan set a 2% inflation target and said it will shift to open-ended asset purchases in 2014 to end deflation. Asset purchases will equal 13 trillion Yen a month until inflation hits the BoJ target. However, the central bank says it has not taken responsibility for a 2% inflation target, despite PM Abe's calls for the BoJ to take accountability for the inflation target. BoJ kept the key overnight rate at 0% to 0.1% in its January meeting by a vote of 8-1. One member suggested they cut the rate to 0.03%. Investors were disappointed in January by the absence of a time limit for the inflation target and the delay of the open-ended asset purchases until 2014. PM Abe says he wants to reach the 2% inflation target as soon as possible. Abe also said he will push to change BoJ law should the central bank fail to get inflation results. | High | If the Bank of Japan decides to increase its monetary stimulus or cut interest rates, it is Yen negative. |
| Feb. 13 2013 | Economic Growth | Japanese GDP declined by a nominal 0.4% in Q4, following 3.8% in Q3 of 2012. Q4 saw the third straight quarter of economic decline. BoJ Governor Shirakawa said in February that Japan's recovery is likely to pick up pace from the middle of this year. The Japanese government raised its assessment of the economy in January for the first time in eight months on stimulus spending and improved conditions for exporters. The government is trying to bring Japan out of its first recession in five years. The Japanese government is now predicting 1% growth for the fiscal year ending in March, and 2.5% growth for the 2013 fiscal year. | High | Improved growth is Yen positive as it encourages business investments and leads to tighter monetary policy. |
| Jan. 31 2013 | Unemployment | Unemployment in Japan was reported at 4.2% in December. | Low | Lower unemployment is Yen positive because it shows economic growth. |
| Jan. 24 2013 | Inflation | Annual inflation was reported at 0.2% in December, and the BoJ maintains a 2% inflation target. The central bank forecasts 0.5% inflation in fiscal 2013 and 0.9% inflation in the year starting in April 2014. BoJ's Shirakawa says there is a growing possibility that inflation will reach 1% in FY2014. | High | Higher inflation is Yen positive as it encourages tighter monetary policy. |
| Jan. 24 2013 | Government Debt | Japan's public debt is above 200% of GDP, but much of the debt is held locally. The IMF has warned Japan that a small rise in Japanese borrowing costs could set off Europe-like havoc and raise borrowing costs. | Low | Increased debt levels could be Yen negative, as debt payments detract from growth. However bond yield rates have thus far remained low. |
| Jan. 11 2013 | Fiscal Stimulus | A 13.1 trillion Yen fiscal stimulus package was approved in January. However, spending was cut for the first time in seven years in the fiscal 2013 budget. | Medium | Fiscal stimulus may help economic growth and is therefore Yen positive. |
| Ongoing | Risk Correlation | On a yearly basis, USDJPY has a correlation of about 0.251% to the S&P.Over the past month of trading, USD/JPY had a 0.2491% correlation to the S&P.This means that the Yen usually acts as a safe haven currency, like the US Dollar. However, the US Dollar has tended to move slightly more in the direction of risk than the Yen. | Medium | |
-- Written by Benjamin Spier, DailyFX Research. Feedback can be sent to instructor@dailyfx.com .
DailyFX provides forex news and technical analysis on the trends that influence the global currency markets.