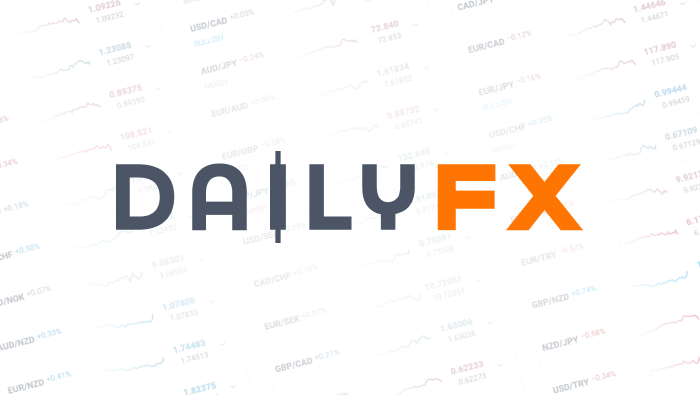 Learn How We Trade in Person: DailyFX June Bootcamp
The DailyFX Bootcamp is a monthly series of intensive, training sessions held at our offices in New York, Dallas and San Francisco. In these sessions, a team of DailyFX analysts and instructors teach the strategies that they use in their trading every day to a small group of special guests. The sessions are limited to 15 or fewer guests, so we can ensure each individual guest gains the most value possible from the sessions and has the opportunity to have all their questions answered. The sessions are lively and interactive, with active conversations about practical application.
We hope that you will join us for a session. To register, please email bootcamp@dailyfx.com with your name, phone number, and the city and date you which to attend. Again, space is limited to 15 per location per month. The cost is $500 for the whole day (or trio of events in New York) and includes all materials. The full cost is waived for those that open or upgrade an FXCM account to a certain threshold. For more details you can call 1-888-503-6739 or email bootcamp@dailyfx.com.
June Schedule
San Francisco
- Thursday, June 21st (10:00 AM to ~4:00 PM PST)
- Presenters: John Kicklighter and Ilya Spivak
Schedule
(times are approximate and subject to change)
10:00 AM – Beginners' Section with Ilya
This class introduces forex from the beginning. Topics include The Basics of FX, Introduction to Fundamental and Technical Analysis, and Basic Money Management. More experienced traders may want to skip this class.
11:30 AM – Choosing and Applying the Correct Strategy with John
Topics include General Market Conditions to Watch; Identifying and Strategies for Trending, Range and Breakout Markets; Live Setups
1:00 PM – Lunch
2:00 PM – My Strategy of Combining Fundamentals and Technicals with Ilya
Topics include Building the Macro Landscape, Determining What to Buy/Sell, Choosing Entry and Managing the Position
3:30 PM - Open Q&A
Dallas
- Saturday, June 23rd (1:00 PM to ~4:00 PM CST)
- Presenters: James Stanley and Walker England
Schedule
(times are approximate and subject to change)
1:00 PM - Fundamental Analysis in the Current Market Environment with Walker and James
Topics include A Look at the Larger Fundamentals Behind the Currency Market
2:00 PM - Traits of Successful Traders with Walker
Traits of Successful Traders Research and How They Manage Risk on Their Trades
2:45 PM - The T3 Strategy with James
Topics include The T3 strategy Rules, How to Apply Them, Strategy Examples, Practical Application and Q&A
3:25 PM - T3 Setups and Examples with James
Explore Examples of T3 Setups that Work Well and Several Where Conditions are Not Ideal
New York City
Introduction to FX Trading: Learning from the Traits of Successful Traders
(times are approximate and subject to change)
- Tuesday, June 5th (6:15 PM to ~8:15 PM EST)
- Presenter: David Rodriguez
6:15 PM – Intro to FX Markets
What are the major market movers, things to understand, and keys to trading?
6:30PM – What are the Traits of Successful Traders?
Learn from real client data on what makes some traders far more successful than others.
7:00PM – Times of Day and Week – Learn when Traders are Most Successful
Real Traders succeed at different times with different strategies. Learn why and how to take advantage.
7:30PM – Putting it all Together – Which Strategies Work Best in Market Conditions
Putting real trades to work with real strategy examples.
Learn How We Trade in Person: Timing Trades on Multiple Time Frames
(times are approximate and subject to change)
- Tuesday, June 12 (6:15 PM to ~8:15 PM EST)
- Presenter: Jamie Saettele
6:15 PM – Intro to My Approach
The Important Components of My Trading Strategy
6:30 PM – World Market Opening Times and High/Low Tendencies
Learn About the Market's Propensity to Set Highs or Lows at Different Times of the Trading Day
7:00 PM – In-Depth Momentum Analysis – Trade Signals with RSI and Rate of Change
Establish Indicators to Confirm or Contest Momentum for Trade Setups
7:30 PM – Putting it Together – Live Trading
Combine All the Strategy Elements and Apply Them to Real World Setups
Learn How We Trade in Person: Intraday Scalping with FX Market Veteran
(times are approximate and subject to change)
- Thursday, June 21st (6:15 PM to ~8:15 PM EST)
- Presenter: Michael Boutros
6:15 PM – Best times to trade and What to Trade
What Times are Best to Scalp? Are Volatile or Calm Conditions Best. Scalping Can be Applied to Everything, but It Shouldn't.
6:40 PM – Tools (Fibonacci, RSI, ATR)
Learn How to Use Fibonacci, RSI and ATR in Establishing Scalping Setups
7:40 PM – Risk Management
Learn What Type of Risk Management Best Suits Such an Active Style of Trading
7:50 PM – Live Scalping Setups and Examples
What the Strategy that You've Just Learned Applied on Live Markets
DailyFX provides forex news and technical analysis on the trends that influence the global currency markets.