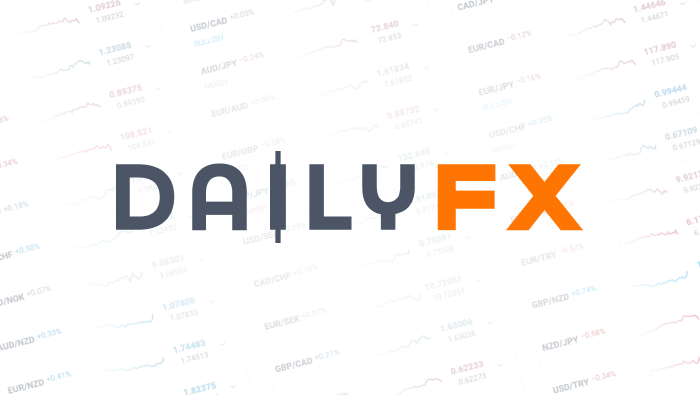 Stimulus Around the World: What the FX Trader Should Know
UNITED STATES
Policymakers in the world's largest economy have undertaken large-scale measures on both the monetary and fiscal fronts since the Lehman collapse. Since lowering the Federal Funds Rate target to 0.00-0.25 percent in Nov. 2008, the Fed has launched asset purchases that have swelled its balance sheet to unprecedented levels. Fiscal efforts have focused on both project spending and tax cuts.
Program

Description

Date

Size

Size/GDP

MONETARY

Quantitative Easing I

Purchases of mortgage-backed securities, longer-dated Treasuries

Nov. 2008

$1.75 trln

11.4%

Quantitative Easing II

Purchases of longer-dated Treasuries

Oct. 2010

$600 bln

3.9%

"Operation Twist"

Purchases of longer-dated Treasuries using proceeds from sales of shorter-maturity Treasuries

Sept. 2011

$400 bln

2.6%

FISCAL

TARP

Recapitalization of banks

Oct. 2008

$700 bln

4.6%

Recovery Act

Tax cuts, transfers to state govt's, infrastructure/project spending

Feb. 2009

$787 bln

5.1%

Tax cuts and benefits

Payroll tax cuts, extension of jobless benefits and Bush tax cuts

Dec. 2010

$858 bln

5.6%
As of March 2012, the Fed has already completed both QEI and QEII. Operation Twist is ongoing; however, since purchases of longer-maturity Treasuries are being financed from sales of existing holdings, the program is not adding to the Fed's balance sheet.
These programs have led to renewed confidence in the US banking sector, lower rates across the yield curve (including historically-low mortgage rates), and a recovery led by manufacturing. Despite signs of a pickup in economic activity, however, weak spots remain, with US home prices stagnant at best. Nonetheless, by signaling that it will hold off on further quantitative easing, the Fed appears to consider its pledge of low rates until late 2014 sufficient for sustaining the economic recovery.
EUROZONE
In the Eurozone, the bulk of stimulus efforts have been concentrated on the monetary side, as already large deficits and high debt-to-GDP ratios in many Eurozone countries, in addition to fiscal restrictions under the Stability and Growth Pact, ruled out the possibility of significant fiscal efforts. The two main monetary efforts focused on: (1) purchase of government debt issued by peripheral Eurozone nations and (2) longer-term loans to banks at low interest rates. In addition, Eurozone leaders have launched a number of bailouts for peripheral countries.
Program

Description

Date

Size

Size/GDP

MONETARY

Securities Markets Programme

Purchases of government bonds of peripheral European countries

May 2010

€225 bln (as of

Mar. 14)

2.4%

LTRO I

3-year loans to banks at 1-percent interest rate

Dec. 2011

€489 bln

5.2%

LTRO II

3-year loans to banks at 1-percent interest rate

Feb. 2012

€530 bln

5.6%

FISCAL

Bailouts

Greece I

Ireland

Portugal

Greece II

Greek Debt Swap

May 2010

Nov. 2010

Mar. 2011

Feb. 2012

Feb. 2012

€110 bln

€85 bln

€78 bln

€130 bln

€100 bln (approx.)

1.2%

0.9%

0.8%

1.4%

1.1%

German stimulus

Tax cuts, tax rebates for purchases, public-works investment

Feb. 2009

€50 bln

0.5%

French stimulus

Infrastructure projects

Feb. 2009

€26 bln

0.3%

Spanish bank recapitalization

Establishment of bank recapitalization fund (FROB)

Jun. 2009

€99 bln

1.1%
*Total capacity of FROB
The ECB's unconventional measures – combined with Eurozone leaders' efforts to push through a Greek debt swap and to introduce stricter budgetary rules – have led to some degree of improvement in market sentiment in Europe. Amid improved market confidence, the ECB is now considering suspending the SMP and has even resumed warnings about inflation. Growth remains moribund, however – even Germany's economy contracted 0.2 percent in the 4th quarter of 2011 – implying that at least the existing loose policy will continue for the foreseeable future.
JAPAN
Faced with challenges ranging from disaster recovery to a strong Yen, both the Bank of Japan and fiscal authorities have shown a degree of coordination in their stimulus efforts. On the monetary side, Japan has both expanded existing asset-purchase programs and created new ones, especially in the wake of the March 2011 earthquake. The government has also responded in kind, crafting 4 special budgets to support post-disaster economic recovery. In addition to these initiatives, Japanese authorities have intervened at least 3 times in the currency markets in 2011 to shield exporters hurt by a strong Yen.
Program

Description

Date

Size

Size/GDP

MONETARY

Asset Purchase Program

Purchases of government bonds, corporate bonds, J-REITS; credit loans

Oct. 2010

¥65 trln

(as of

Mar. 2012)

13.9%

Growth-supporting funding facility

Facility to support research & development and innovation

Apr. 2010

¥5.5 trln (as of

Mar. 2012)

1.2%

Disaster-area funds-supplying operation

Funds to financial institutions in areas affected by Mar. 2011 earthquake to support reconstruction efforts

Apr. 2011

¥1 trln

0.2%

FISCAL

Reconstruction budgets

A total of 4 extra budgets to fund reconstruction efforts

2011-2012

¥20.6 trln

(total)

4.4%

Credit line to corporations

Credit line to help Japanese firms struggling with strong Yen

Aug. 2011

¥8.4 trln

(based on Mar. 14 USD/JPY exch. rate)

1.8%
In response to these measures, the Japanese economy experienced strong growth in the 3rd quarter of 2011 but returned to contraction in the 4th. However, with the significant weakening of the Yen following the Bank of Japan's latest expansion of its Asset Purchase Program in February 2012, growth could be expected to pick up again. Without signs of consistent, durable economic growth, however, more stimulus is conceivable.
UNITED KINGDOM
In the face of mounting budget shortfalls, and with the Cameron government's commitment to deficit-reduction, direct fiscal stimulus in the UK has been modest. However, British taxpayers have spent or committed over half of the country's annual economic output in bailing out some of the UK's largest lenders, including Lloyds and Royal Bank of Scotland, which had come under pressure from souring real-estate loans. Meanwhile, the thrust of stimulus efforts has been the Bank of England's Asset Purchase Facility.
Program

Description

Date

Size

Size/GDP

MONETARY

Asset-Purchase Facility (APF)

Purchases of UK government gilts, corporate bonds, asset-backed securities

Jan. 2009

£325 bln

(as of

Mar. 2012)

22.2%

FISCAL

Stimulus package

VAT and other tax cuts, project spending

Nov. 2008

£20 bln

1.4%

Bank rescues

Support for banks including share purchases, asset guarantees, loans

Oct. 2008 onward

£850 bln*

58.1%
*National Audit Office estimate Dec. 2009 – total amount spent or pledged
With no sign that the government is relaxing its commitment to deficit-cutting, and with UK unemployment still painfully high, there has been a general consensus within the BoE that loose monetary policy should continue to offset fiscal austerity. However, a split within the MPC appears to be emerging between supporters of a further increase to the APF – such as Adam Posen – and other Committee members, such as Martin Weale, who warn that inflation could be more persistent than expected.
CHINA
Immediately following the collapse of Lehman Brothers in Sept. 2008, Chinese policymakers launched a 4-trillion Yuan stimulus package aimed mostly at infrastructure projects. However, authorities in the world's second-largest economy also provided further stimulus by directing state-owned banks to increase lending, leading to new loans of at least 8 trillion Yuan in both 2009 and 2010.
Program

Description

Date

Size

Size/GDP

FISCAL

Stimulus package

Infrastructure, public housing

Nov. 2008

RMB 4 trln

8.5%
Since the stimulus package, there have been signs of asset bubbles in the financial and real-estate markets, leading Chinese policymakers to pursue tighter policy – including interest-rate hikes and reserve-requirement increases – for much of 2011. Now, amid signs of an export and consumption slowdown and with inflation under the government's 4-percent target, policymakers have undone some of the tightening. Future policy will continue to strike a delicate balance between several, often conflicting objectives, including controlling inflation, mitigating economic slowdowns, and preventing asset-price bubbles.
CANADA
With a banking sector largely untarnished by the financial crisis and an economy that recovered relatively robustly on the back of strong demand for commodities, stimulus in Canada has been limited. Aside from cutting rates to as low as 0.25 percent, the Bank of Canada has avoided further action. On the fiscal side, the Harper government launched the Economic Action Plan in early 2009.
Program

Description

Date

Size

Size/GDP

FISCAL

Economic Action Plan

Infrastructure and housing projects

Jan. 2009

C$61 bln

3.9%
Further stimulus in Canada remains unlikely despite consistently disappointing job creation in recent months. High oil prices and an improving economic picture in the United States is expected to continue to support the Canadian economy, obviating the need for any extraordinary stimulus measures. In addition, the government remains committed to budget cuts with the goal of re-achieving a balanced budget by fiscal year 2015-2016.
AUSTRALIA & NEW ZEALAND
With healthy banking sectors, economies supported by commodities demand from China, and scope for additional interest-rate cuts, the two South Pacific nations have largely avoided unconventional monetary policy. The main noteworthy fiscal effort was the Rudd government's package of project spending, rebates, and bonus in 2009, which helped Australia become one of the few major economies to avoid a recession that year.
Program

Description

Date

Size

Size/GDP

FISCAL

Australian stimulus package

Infrastructure spending, energy rebates, business tax breaks, bonus payments to households

Feb. 2009

A$42 bln

3.2%
Despite signs that the strong Aussie is affecting employment in manufacturing and non-mining sectors of the economy, conditions in either country are still far from warranting large-scale stimulus. In addition, both Australia and New Zealand have set balanced- budget goals, for 2013 and 2015, respectively. As a result, interest rates will remain the primary tool of policy adjustment.
SWITZERLAND
Switzerland's efforts have mainly focused on combating the strength of the Franc and the looming deflation threat. Its efforts have taken place primarily through the Swiss National Bank, and have ranged from foreign-currency purchases – 54 billion Francs in 2011 alone – to setting an exchange-rate floor for the Franc versus the Euro.The SNB has also increased sight deposits – a proxy for liquidity in the Swiss financial system – to 200 billion Francs.
The discussions surrounding further action by Swiss policymakers remains focused on the possibility of an even higher exchange-rate cap and of negative interest rates. At its most recent policy meeting in March, the SNB provided few hints of any plans to introduce such measures, but the Swiss central bank has surprised market in the past.
DailyFX provides forex news and technical analysis on the trends that influence the global currency markets.