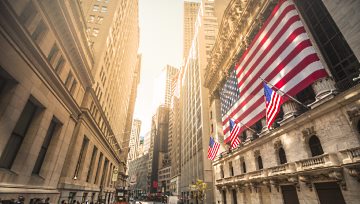 It's US Payroll Day! Join Our Top Analysts Live As The News Hits
Highlights:
Markets are expected to pay much more attention to October's reading of Non-Farm Payrolls after a discounted September reading due to hurricane disruptions. Ahead of Friday's Non-Farm Payroll release for October, the US Dollar is looking continue its strong rebound against G10 currencies, which recently paused. After spending February through August in sell-off mode, the US Dollar Index is finding buyers against low-yielding currencies like the Japanese Yen (JPY) and Swiss Franc (CHF) and commodity currencies like the Australian Dollar, NZ Dollar, and Canadian Dollar, which have fallen by 5% against USD.
Traders are anticipating a sharp rebound from September's 33k loss in private payrolls and given the central bank period we're in, the potential of further USD-buying may emerge. Recently, most central banks have pulled back prior hawkish expectations such as the European Central Bank and the Bank of Canada. Yesterday, the Bank of England handed the markets a 'dovish hike' by hiking while discouraging the market from anticipating another hike anytime soon. Currently, the market is not expected any further tightening from the Bank of England until H2 2018, but even that view remains dictated by Brexit negotiations and a turn-around of rather poor economic data. The result was GBP falling by ~1.5% against the US Dollar on Thursday.
Adding to the volatility, the Canadian Economy will also be releasing their employment data at the same time, which could lead to acute volatility around USD/CAD, which has gained 5% since the September low. Either way, a beat of the market's expectation of 312k could further lift the US Dollar that recently received news of a new head of the Federal Reserve in Jay Powell, a current member of the FOMC since 2012.
In addition to DailyFX hosting live coverage of October's NFP release, and the market's reactions, we also provide the NFP live coverage in Spanish, German, and French. Click on your language of interest to register.
Spanish NFP registration link | GermanNFP registration link | French NFP registration link
Traders anticipating volatility on Friday should not have to look hard. The British Pound traded toward the October low of 1.3027 after the Bank of England acknowledged that Brexit negotiation uncertainties would likely continue to weigh on domestic activity and the possible need for future rate hikes. Traders are also keeping an eye on USD/JPY, which seems to be supported by 114 despite the pullback in the highly correlated UST 10Y yields.
Show me how to navigate the US NFP Print on Friday With DailyFX Analysts
For those wanting a preview of what numbers are expected for Friday's news announcement, here are the expectations. First, as can be seen on the DFX Economic Calendar, the expectation for the headline print for the October change in Nonfarm Payrolls is expected at 312k, down from the prior reading for September of negative 33k.
Want to see how markets react to the first print of US NFP? Join us for our Live US NFP Round Table Coverage - Implications for Fed Outlook, FX Market
While you will want to watch the headline number, the most important aspect that you can expect the DailyFX analyst's like Chris Vecchio, CFA and seasoned-trader Paul Robinson to cover and what will likely drive the market post-NFP is the digestion and potential ramifications of the AHE number from the NFP data.
You will not want to miss our live coverage, and you can register here for free.
These reasons and more are exactly why you should join us on Friday 15 minutes before the print through 15 minutes after the 8:30 PM print to see what trading opportunities may emerge.
For your sake, we hope to see you there!
All eyes on DXY and GBP/USD follow through For Friday's October NFP As DXY Rebounds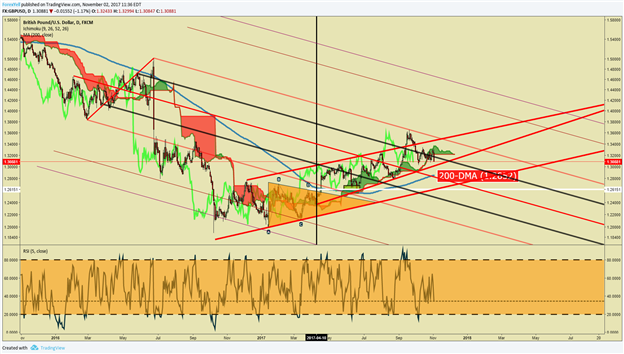 ---
DailyFX Analyst Team
DailyFX provides forex news and technical analysis on the trends that influence the global currency markets.