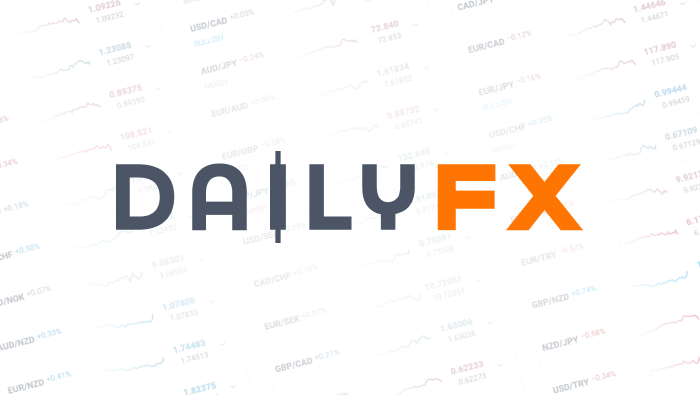 US Dollar Rebound in the Balance as All Eyes Turn to Jackson Hole
Fundamental Forecast for the US Dollar: Neutral
US Dollar impressively resilient even as politics sour risk appetite

Jackson Hole symposium may set the stage for QT, another rate hike

Combative White House may yet derail the US currency's recovery
Prepare to trade what's next for the US Dollar. Join our weekly cross-market outlook webinar !
The US Dollar managed to navigate last week's politically charged landscape without sacrificing the upward trend launched from early August lows against the G10 FX majors. That seems like quite a feat considering that the S&P 500 – a benchmark for market-wide risk appetite – plunged to a one-month low and seemingly broke the rising trend started in mid-April.
The markets have become used to a Fed that is loath to pull back on stimulus when overall market sentiment sours. Officials have been careful not to trigger a panic that might spill over into the real economy and derail the fragile recovery after the 2008-9 financial crisis. Indeed, they have taken to giving themselves the better part of a year to prepare the public for major policy turns.
Investors seem to suspect that this time will be different. The priced-in probability that the FOMC will make good on its June forecast for three rate hikes in 2017 actually rose from 26 to 36 percent over the past week. Perhaps this is because members of the rate-setting committee have started voicing concerns about frothy asset prices, which may mean that they are willing to stomach a substantive de-risking.
This ought to make for an interesting week ahead as a lull in top-tier economic news flow directs all eyes to the Fed's annual policy conference in Jackson Hole, Wyoming. The US central bank has frequently used the gathering as the venue of choice to announce major new policy initiatives. Friday's speech by Chair Janet Yellen may aim to do precisely that.
Minutes from July's FOMC meeting revealed that the Fed is looking to begin unwinding its balance sheet at "an upcoming meeting". Of the three such conclaves still ahead this year, those in September and December seem like the only plausible options in so much as they will feature detailed forecast updates and a press conference where the Chair can explain any significant changes.
The best-case scenario for the greenback would see Yellen setting the stage to begin so-called "quantitative tightening" (QT) next month. That would leave room for another rate hike just before year-end if all goes well and the "idiosyncratic" forces holding down inflation evaporate, as the Fed seems to believe they will. Vague rhetoric on QT prospects and ebbing confidence in reflation are likely to hurt the US currency.
As ever, political volatility is a wildcard. The markets cheered Friday's dismissal of controversial Trump advisor Steve Bannon in the wake of last week's events in Charlottesville, Virginia. The bombastic billionaire-in-chief can hardly be expected to kowtow to critics however and may return to the offensive – both literally and figuratively – at a rally in Arizona on Tuesday.
DailyFX provides forex news and technical analysis on the trends that influence the global currency markets.