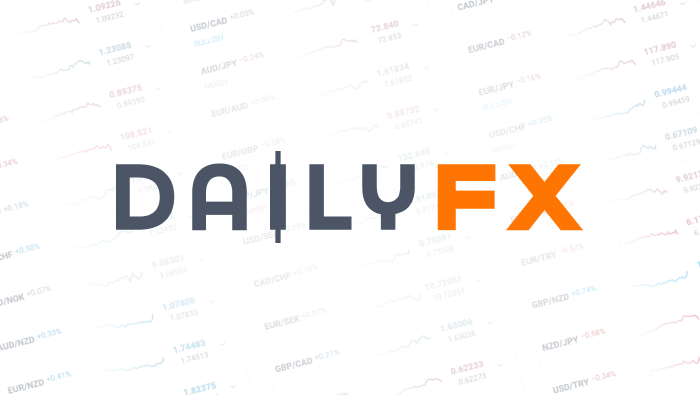 US Dollar Fate Next Two Weeks Tied to Fed Hike Odds
Fundamental Forecast for US Dollar: Neutral
- Fed rate hike expectations hold steady over past week, keeping US Dollar insulated.
- Mixed data and hawkish Fed commentary point to a 'hawkish hold' in September and a rate hike in December.
- Volatility in FX markets is due to rebound over the coming weeks – it's a good time to review risk management principles.
To receive reports from this analyst, sign up for Christopher's distribution list.
After Federal Reserve officials used the Jackson Hole Economic Policy Symposium as a way to pave the runway for a rate hike over the coming months, this past week provided little if any clarity among the data that could suggest, with a degree more certitude, that the next 25-bps rate hike is coming in September. How do we know this? Superficially, the USDOLLAR Index was basically unchanged, up by 0.05%. A quiet week to the end of the summer, no doubt.
Even from a more nuanced perspective – look no further than Fed funds futures pricing – there's little reason to believe that any of the economic data this week changed market consensus regarding the timing of the Fed's next rate hike. After the Jackson Hole Economic Policy Symposium, in which Fed Chair Yellen and (especially) Fed Vice Chair Fischer laid out arguments for tightening policy before the year is over, there were a 42% chance of a rate hike by September and a 65% chance by December.
After the disappointing August US ISM Manufacturing report, which showed US manufacturing production contracted for the first time since February, the August US Nonfarm Payrolls report was duly a letdown. Read the initial post-NFP reaction here. Market participants, at least those still active before the summer ended, didn't seem to think the data, in aggregate, would be enough to move the Fed one way or the other; if anything, markets are less confident now than they were after Jackson Hole. Heading into the first full week of September, there's a 32% chance of a September rate hike and a 59% chance by December.
Chart 1: Fed Rate Hike Expectations – Fed Funds Futures (September 2, 2016)
The relatively static state of Fed rate expectations over the last week was obviously reflected in the price action at the end of last week, which helps guide our expectations going forward. The minor declines in Fed rate hike pricing expectations (-10% for September and -6% for December, week-over-week) did little to knock the greenback.
Where do market expectations really lie then, if the jump in rate expectations after Jackson Hole supported the US Dollar, and the modest decline in rate expectations after NFPs kept the US Dollar in check? It seems that FX markets have positioned themselves for a 'hawkish hold' – that is, no rate hike this month, but a strong signal that one is coming by December.
Over the next two weeks, assuming the 'hawkish hold' is the baseline, the US Dollar should be easily excited if September odds increase; but on the other hand, stability I in the December 2016 pricing should prevent any significant declines. It's difficult to imagine December pricing odds evaporating, or moving lower significantly, barring an extended patch of weak US economic data. Let's face it: after forecasting four rate hikes in their December 2015 SEP, the Fed needs to hike at least once this year to save face – even if it will never admit it. –CV
To receive reports from this analyst, sign up for Christopher's distribution list
DailyFX provides forex news and technical analysis on the trends that influence the global currency markets.