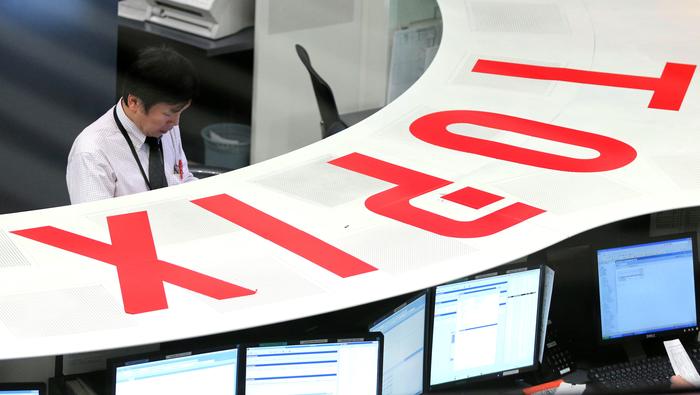 Japanese Yen Pressured as Big Problems Seem to Fade
The Japanese Yen sails into a new quarter and indeed a new year with some clear difficulties, at least if you'd like to be a bull. Will they last?Well, the currency's vaunted 'haven status' has seen it increasingly out of favor as at least two of the global economy's key concerns seem to have become less urgent. Front and center, of course, is the trade situation between China and the United States. The twists and turns of tariff impositions, threats of more and, rarer, signs of rapprochement, have kept investors on their toes all year.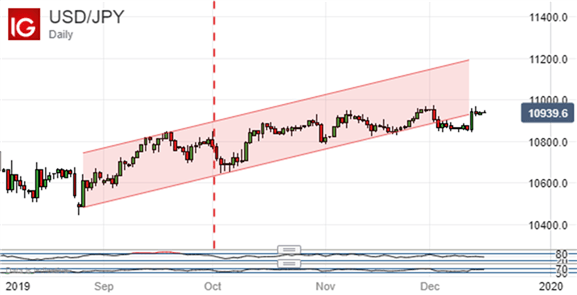 Now, however, a phase one trade deal appears to be in the offing. This isn't the end, of course. The agreement seems to amount to very little more than a formalized ceasefire with the real meat of a trade settlement awaiting the world in phase two negotiations. No one knows how long these will take or what conclusion they'll reach.While the two sides are still talking, risk appetite it likely to favor bolder currency bets than the Japanese Yen, with the likes of the Australian Dollar perhaps set for demand instead.However, as investors well know, there are bound to be setbacks, walkouts and spats along the way which will see things like the Yen and gold underpinned.
Looking for the full guide? Full Q1, 2020 Forecasts will be released on Monday, December 23.
DailyFX provides forex news and technical analysis on the trends that influence the global currency markets.