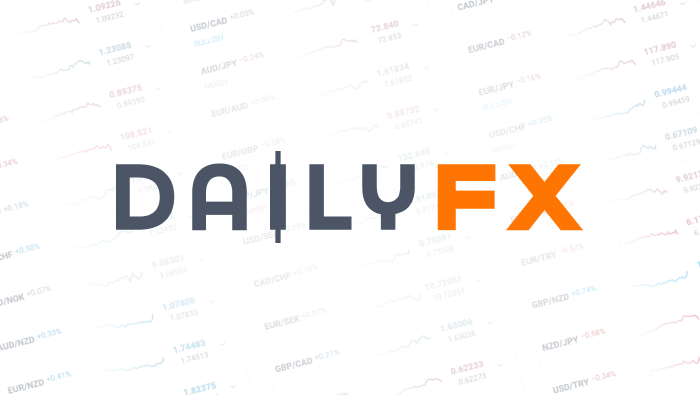 Kuroda, BoJ Recommit to Ultra-Loose Policy Ahead of Japanese Elections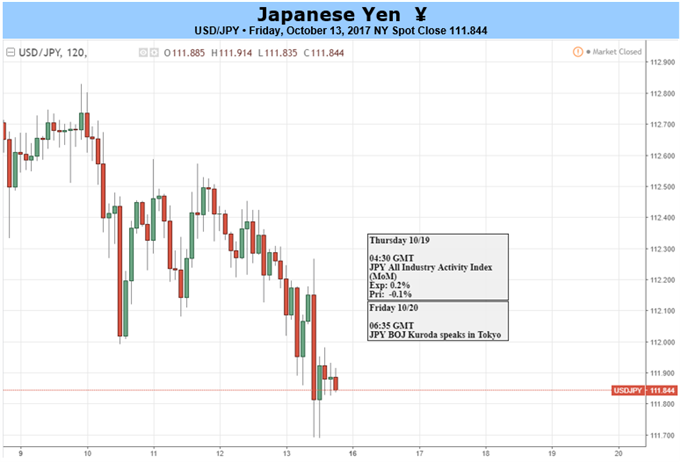 Talking Points:
Fundamental Forecast for JPY: Neutral
It was a mixed week for the Japanese Yen: The Currency put in a gain against the U.S. Dollar but fell against the British Pound and Australian and New Zealand Dollars. As global markets were fixated on the Federal Reserve meeting minutes and U.S. data for much of this week, little by way of excitement came out on the Japanese economic front. The big item that did appear to catch some interest took place in the early portion of the week, when BoJ Governor Haruhiko Kuroda 'recommitted' to ultra-loose monetary policy at a meeting amongst BoJ branch managers. Given that the Bank of Japan has pretty much been pedal to the floor on the stimulus front for the better part of five years now, this wasn't necessarily an earth-shattering announcement. It did, however, help to bring sellers back into the Yen, which aided in setting swing-lows on the daily charts of GBP/JPY, NZD/JPY and AUD/JPY.
On the data front, we did get a point of interest with the Wednesday release of the Domestic Corporate Goods Price Index. This is similar to PPI in that it tracks prices of goods purchased by Japanese corporations, and this, of course, can lead-in to consumer-level inflation as companies pass on those higher costs to their customers. The data came-in right on the expected read of 3% year-over-year and .2% month-over-month, indicating that we are still seeing some build that could lead-in to stronger inflation. But this continues to happen very slowly, and there's little hope of Japanese inflation crossing-above 2% anytime soon, thereby keeping some form of pressure on the currency as tighter policy options become more likely in major economies out of Europe, the U.K. and the United States.
Collectively – those factors can provide for a fairly sanguine backdrop for continued weakness in the Japanese Yen. But – there are risks on the other side of that trade, and these are very subjective in nature and from outside of the realm of economics; at least directly. Those risks are the scenario that continues to brew around North Korea, and Japanese General Elections that are taking place in the week after next.
While the situation around North Korea has been in the headlines a bit less of recent, the despotic regime does not appear to be finished with their maneuvering, and it would be unwise to discount a re-flare of this situation. While it's not logical to expect that any dictator would openly welcome the scenario that would unquestionably spell their own demise, it would probably be even more naïve to believe that Kim is ready to recede behind the headlines just yet. All that the country has to show for this recent round of saber-rattling is an enhanced set of sanctions from most of the world and slightly stronger ties with Russia. What they might do – or how they might do it remains a mystery. The worrisome factor that markets must contend with is the possibility of a mistake creating an even deeper conflict: North Korea had previously said that they wanted to test a nuclear warhead over the Pacific, which implies Japan. This would be incredibly risky, and if something does go awry, there may be no way to walk away with all parties unscathed. This would likely come along with enhanced risk aversion across global markets, and that would likely spell considerable Yen strength as carry trades unwind in what could quickly become an aggressive run of risk aversion.
Japanese General Elections are set to be held the week after next, taking place on October 22nd. What initially was meant to be a strategic political play by Japanese PM Shinzo Abe began looking a bit worrisome when Tokyo Governor Yuriko Koike started her own political party: The Party of Hope. This appeared to be a clear challenge to Abe's Liberal Democrats, a party to which Ms. Koike had previously belonged until she split away earlier in the year to run for Governor of Tokyo. But after being elected earlier in the summer, Ms. Koike likely felt it far too early to leave the spot in order to run for Prime Minister, so when she announced that she was starting her own party, worries began to build that she would back a candidate that could challenge Mr. Abe in those upcoming elections.
This is relevant to markets because Mr. Abe and Mr. Kuroda are part and parcel with the continued dovish campaign out of the Bank of Japan. Mr. Abe sponsored the 'three arrows' approach and Mr. Kuroda executed upon it. Five years later, inflation still remains rather evasive and there's not yet an end in sight. The earlier fear was that a change in leadership might usher in a change in economic policy, but after reports began to circulate last week that Ms. Koike saw no need to change direction, this risk appeared to abate a bit as there may not be that huge implication of a tectonic change to economic policy should Mr. Abe's bid to cauterize support for the LDP falters in those elections later in the month.
The forecast for the Japanese Yen will be set to neutral for the week ahead.
--- Written by James Stanley, Strategist for DailyFX.com
To receive James Stanley's analysis directly via email, please SIGN UP HERE
Contact and follow James on Twitter: @JStanleyFX
DailyFX provides forex news and technical analysis on the trends that influence the global currency markets.