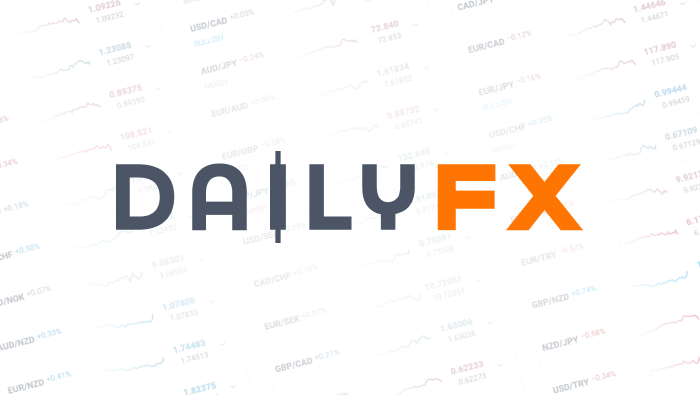 The Bank of Japan Adds a New Dove to the Dole – CPI on Deck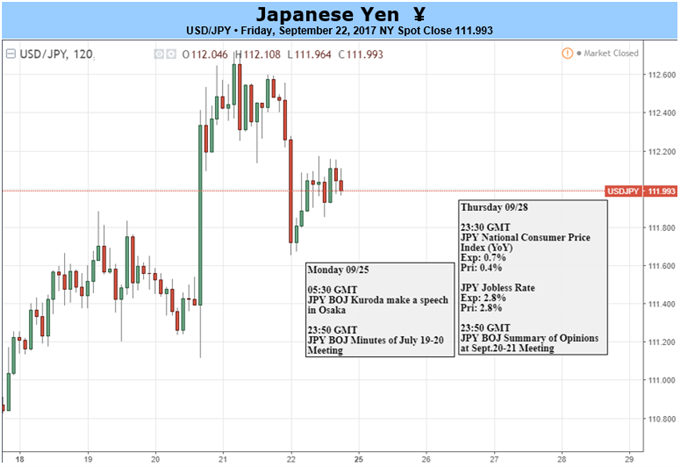 Fundamental Forecast for JPY: Neutral
Talking Points:
The Japanese Yen posted a string of losses against most major currencies this week, with a trough-to-peak move of approximately 200 pips in USD/JPY. The pair gapped-higher on the Sunday open for the second consecutive week and continued to run-higher. That gap never filled, and after a fresh two-month high posted at 112.71, a bit of a pullback began to show after a report around North Korea indicated that the country may be looking to detonate a hydrogen bomb over the Pacific Ocean to further prove their nuclear capabilities.
The big economic item in the headlines out of Japan this week was the Bank of Japan rate decision on Thursday morning, just after the Federal Reserve's meeting. As has become usual, this rate decision was largely uneventful. This has become somewhat of the norm for a Bank of Japan that walked into a trap of negative rates early last year; and more recently we've seen a concerted effort from the BoJ to be more open and transparent in the effort of avoiding the 'shock factor' that the sudden move to negative rates had produced.
The one noteworthy occurrence at that rate decision was a single dissenting vote. And that dissenting vote came from newly-installed board member, Gouishi Kataoka, who argued that the BoJ is not doing enough to stimulate inflation within the economy. This is a stark change of pace: Dissent within the BoJ isn't all that out of the norm, as Takahide Kuichi and Takehiro Sato, both of whom had terms that ended in July, were consistently going against the grain. But that dissent was largely coming from a more-hawkish perspective, while Mr. Kataoka is arguing for even more stimulus to help the BoJ reach their 2% inflation goal. In a research paper published last year entitled "A Reboot of Reflationary Policy is Wanted," he argued for greater fiscal spending from the Japanese government along with putting off a planned increase for sales taxes, currently scheduled for 2019.
This puts an already dovish Bank of Japan in an even more dovish state as we no longer have the hawkish dissent at these rate decisions that could make the prospect of stimulus exit or higher rates seem a bit more likely. Also of interest is the fact that many other major Central Banks appear to be well under-way with their approach back from stimulus: The Bank of England is considering higher rates, many expect the ECB to begin tapering their own stimulus outlay later this year and the Federal Reserve just announced that they're going to begin trimming the balance sheet. This divergence highlights the Japanese Yen as an attractive funding currency. While growth remains rather attractive in Japan, with the country currently seeing GDP growing at an annualized 2.5% clip, inflation continues to lag. In August, we saw July inflation print at an annualized .4% rate for the fourth consecutive month. This furthers the theme that we've seen since 2015 where Japanese inflation remains persistently weak even despite the massive stimulus efforts from the Bank of Japan.
The big item on next week's calendar out of Japan is inflation for the month of August, set to be released on Thursday evening (Friday morning in Europe and Japan). Given that we've just gotten a fresh dose of dovishness from the BoJ, this would likely need to be shockingly-high to directly elicit Yen strength, as the .4% inflation that we've seen for the past four months is well-below the BoJ's 2% target and keeps the BoJ in a position to remain as one of the more dovish global Central Banks.
More problematic for Yen bears could be the continued crisis around North Korea. As those worries appeared to abate around last week's open, continuing through this week; North Korea does not look ready to recede behind the headlines. On Friday morning, the country pledged to detonate a hydrogen bomb over the Pacific Ocean. While this might not sound like a big deal on its face given that we've very recently heard about multiple hydrogen bomb tests in the country, NK's use of 'Pacific Ocean' could imply Japan. We've already seen two missiles launched over the Northern part of the country in Hokkaido (not carrying nuclear warheads, however); and if North Korea is truly wanting to test a hydrogen bomb over the Pacific and not underground, as such tests normally take place, this would also infer that the country is looking to use its recently harnessed missile technology to carry a nuclear-tipped warhead in the effort of proving their range of operations (likely trying to create fear with their ability to reach the United States). This is a big deal: Missiles and warheads are often tested separately because of how incredibly dangerous it is. The United States has only done one such test, and that was in 1962 from a submarine in the middle of the Pacific Ocean. Even then, the warhead had to be modified before use, and this was an SLBM (submarine-launched ballistic missile) rather than an ICBM (inter-continental ballistic missile). China performed a similar test in 1966, but since then – the world has not seen a live fire test of a rocket-powered nuclear warhead.
This could be bad for risk markets, and this could elicit Yen strength. The bigger question is for how long, as we've seen those recent worries around the Hermit Kingdom carry a diminishing marginal impact under the presumption that Kim does not want to ultimately become the agent of his own destruction. If a mistake does happen, and given the risk around such a scenario which is astoundingly high and the dominant reason that such tests do not take place more often - this could be a world-changing event.
The forecast for the Japanese Yen will be set to neutral for the week ahead.
--- Written by James Stanley, Strategist for DailyFX.com
To receive James Stanley's analysis directly via email, please SIGN UP HERE
Contact and follow James on Twitter: @JStanleyFX
DailyFX provides forex news and technical analysis on the trends that influence the global currency markets.