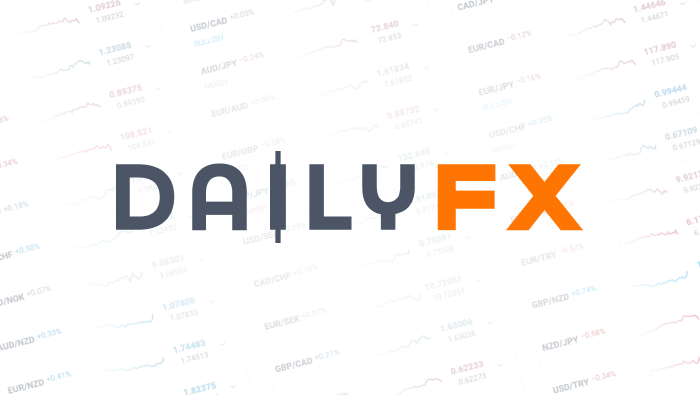 How Much Confidence Does the BoJ Have in the Trump Trade?
Forecast for JPY:Bearish
Next week brings the Bank of Japan to global markets, and while little by way of 'new information' is expected, the context with which the bank is communicating to markets makes for an extremely interesting opportunity to gauge what the BoJ might be looking to do in the remainder of the year. The post-Election backdrop has brought a much-needed reprieve to the Japanese Yen, and this surely comes as a relief to the BoJ as the bank watched their currency strengthen for the first seven months of last year, undoing years' worth of monetary stimulus and accommodation as part of 'Abe-nomics'.
The Bank of Japan remains mired in a 4.5-year saga around the economic policies of Shinzo Abe, designed to stem decades' worth of deflation in the island nation. The most productive pillar of 'Abe-nomics' was Yen-weakness, which enabled exporters to fatten margins on overseas sales. And for three years, this worked beautifully as the Yen stayed weak (falling by as much as 50% against the U.S. Dollar) and Japanese exporters saw extra profits accumulate. There is only one problem: Inflation never really showed up. So when Chinese markets began to implode in the summer of 2015, considerable capital flows ran into the Yen, starting a process of strength that really got moving in the first half of last year, and the world was facing the very real prospect of Japanese capital markets cratering, again, without inflation having ever showed up from the four-plus years of bond-buying that the Central Bank was heavily-engaged in.
This led to the 'September swap' from the Bank of Japan in which they shifted their QE target, from a rigid, set amount each month of bonds purchased each month to, instead, target the yield of the 10-year Japanese Government Bond. And while the move was largely-panned at the time, we remarked that this simply afforded the BoJ additional flexibility to more accurately direct those bond purchases. And while this helped to bring back a bit of Yen-weakness, it wasn't until November that matters really began to develop; with the catalyst being the election of Donald Trump as U.S. President. In short order, the Yen began putting in 2013-like moves of weakness, and this was without any additional action at all from the Bank of Japan.
As strength in Japanese markets has remained supported in the two-and-a-half months since the Presidential Election, confidence has slowly begun to restore. Even Japanese inflation is showing encouraging signs of improvement, with this morning's release of Japanese CPI coming in at .3% versus an expectation of .2%, and inflation excluding fresh food items (technically still deflation at this point) printed at -.2% versus the expectation for -.3% and last month's read of -.4%; so, progress. On Wednesday of this week, fears even began to circulate that the BoJ might be confident enough to start tapering bond purchases as the bank missed a scheduled buy of short-dated bonds. This fear was offset on Friday when the BoJ bought more 5-10 year maturities than expected, but the source of that concern is very real and this is going to be something that Yen traders will need to contend with as long as this current recovery continues.
With continued strength in Japanese markets, we will likely see the bank shift their yield target higher; but this is unlikely to happen until more-confirmed signs of recovery are seen. The Bank of Japan has been attempting to be more transparent with capital markets as 'surprise' moves like enacting negative rates worked out terribly. From a macro-economic standpoint, this recent rally is in the very early, immature stages, with the primary driver being a very unpredictable and unquantifiable variable (Trump); and the Bank of Japan will likely want additional information before making any significant shifts or even signaling such a shift that might potentially hinder the prospects of a continued recovery in Japanese economic activity. The forecast for next week on the Yen will be set to bearish.
https://www.dailyfx.com/free_guide-tg.html?ref-author=Stanley
DailyFX provides forex news and technical analysis on the trends that influence the global currency markets.