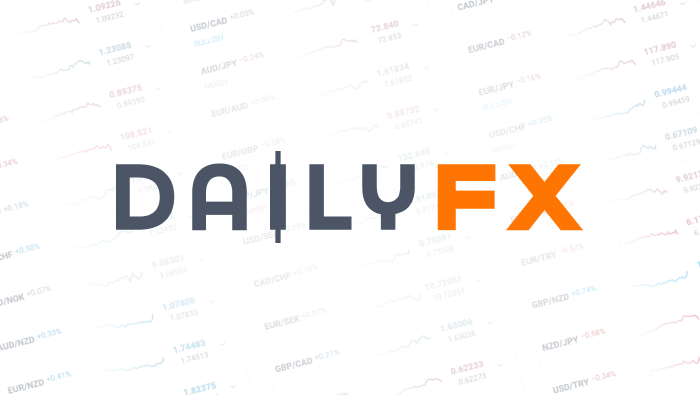 British Pound Braces for Massive Volatility in Two Weeks Ahead
Fundamental Forecast for GBP: Bearish
For more updates, sign up for David's e-mail distribution list.
A wave of negative headlines sent the British Pound and the UK FTSE 100 sharply lower and both registered their largest single-week declines in at least three months. Yet traders should prepare for potentially more of the same—in both directions—ahead of what promises to be a critical two-week stretch for the UK currency, US Dollar, and broader financial markets.
Any surprises out of a highly-anticipated US Federal Reserve interest rate announcement could have wide-reaching impact on global asset prices. British Pound traders in particular should keep an eye on the coming week's Bank of England policy announcement as it could shape help shape market expectations ahead of the critical UK Referendum on EU membership in two weeks' time. What might we realistically expect?
First let's state with the obvious: there is substantial uncertainty and accurately modeling GBP moves seems nearly impossible. It is with some irony that we use FX options pricing to attempt exactly that—a 95% confidence interval suggests the GBP could theoretically move by as much as +/- 9 percent and +/-38 percent within the coming week and two weeks ahead.
GBP options show the highest implied two-week volatility since the heights of the Global Financial Crisis in 2008. It was then when the Sterling saw intraday swings in excess of 2000 pips versus the US Dollar and a truly astounding 4000 pips versus the Japanese Yen. No one reasonably expects that a Bank of England or US Fed announcement could produce the same market reaction as a near-meltdown in global financial markets. But it is difficult to overstate the volatility risk ahead.
The Bank of England could elicit strong market reactions if its post-meeting statement makes reference to policy responses for UK Referendum results. Fixed income traders are pricing in unchanged BOE interest rates through the coming 12 months. These expectations would almost certainly change, however, if UK citizens vote to exit the European Union. If Bank of England officials explicitly say as much, the GBP could quickly fall further against major FX counterparts.
Traders should otherwise watch for surprises out of the Fed, but the clearest market-mover on the horizon is the UK Referendum vote itself. Recent polls suggest that support for the so-called "Brexit" vote has risen noticeably through the past week, and one such poll forced a near-immediate 100-pip sell-off in the GBP/USD. The odds for volatility have increased, but it would be disingenuous to claim the very recent shift in polling numbers dramatically increases the risk of 'Brexit'.
To see true expectations we instead look to actual markets—what better way to judge public opinion than to see where people are putting their money? Composite bookmaker odds from UK betting firm Oddschecker puts the likelihood of a "Remain" vote at approximately 70 percent and "Brexit" at 30 percent. A vote to remain in the EU is clearly the favored outcome, but the 30 percent odds of Brexit suggest the GBP could rally strongly on confirmation of this much.
What happens to the Sterling if the UK votes for "Brexit"? The short answer seems obvious—the GBP will fall. By how much? This question is substantially more complicated, but current FX Options prices suggest anywhere between 4-7 percent in one fell swoop. The ensuing uncertainty would almost certainly produce shockwaves beyond Britain's shores and onto broader global financial markets, and modeling every possibility seems nearly impossible.
With great risk comes the potential for great reward, but the heightened uncertainty is also likely to make for difficult trading conditions in the weeks ahead. Banks and other market makers looking to control their own exposure to a potential "Brexit" will cut back on providing liquidity in GBP markets. And indeed, traders should proceed with caution in what promises to be a very eventful 14 days for not only the UK currency but broader global asset classes. - DR
DailyFX provides forex news and technical analysis on the trends that influence the global currency markets.