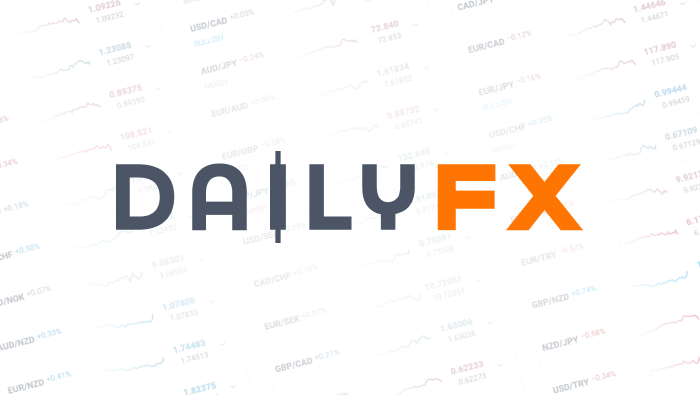 British Pound Likely to Rally if Critical US FOMC Meeting Disappoints
British Pound Likely to Rally if Critical US FOMC Meeting Disappoints
Fundamental Forecast for GBP: Neutral
A negative surprise from the Bank of England helped push the British Pound lower for the sixth-consecutive week versus the US Dollar. Extremely stretched price action raises the risk of a short-term bounce, but what could reasonably force the Sterling higher?
The seemingly-unstoppable US Dollar clearly remains in control against major counterparts, and the British Pound is no exception. UK economic event risk will be relatively limited in the week ahead and offers little hope of a news-driven GBP reversal. Instead traders will likely remain focused on a highly-anticipated US Federal Open Market Committee (FOMC) policy decision on the 28th. Any surprises could have far-reaching effects across FX and broader financial markets.
Unprecedented Quantitative Easing from the ECB, negative interest rates from the SNB, and expectations of unchanged monetary policy from the Bank of England makes the US FOMC stand out from the crowd. Unlike its G10 counterparts, markets expect the US Federal Reserve could soon raise interest rates. The key divergence helps explain why the US Dollar has significantly outperformed most major currencies through recent price action, but the risk of a sharp Dollar correction is especially high.
A disappointing US Federal Reserve decision could force a substantial Dollar pullback, and we believe the British Pound could outperform on such a USD correction. UK economic fundamentals and interest rate expectations may be relatively lackluster in the absolute sense. Yet relative to the likes of the Euro, Swiss Franc, and other majors, we believe the Sterling stands to do well absent further deterioration in domestic inflation figures.
Traders should use limited leverage ahead of what promises to be an important FOMC decision in the days ahead. Reversal risk is high as positioning data shows large traders are heavily long the US Dollar. It may take little to force a significant correction. - DR
--- Written by David Rodriguez, Quantitative Strategist for DailyFX.com David specializes in automated trading strategies. Find out more about our automated sentiment-based strategies on DailyFX PLUS.
Contact and follow David via Twitter: https://twitter.com/DRodriguezFX
DailyFX provides forex news and technical analysis on the trends that influence the global currency markets.