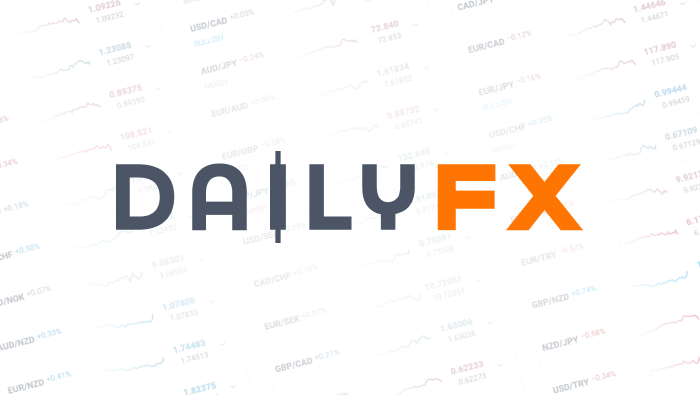 Risks Increasing for Euro Ahead of Italian Constitutional Referendum
Fundamental Forecast for EUR/USD: Neutral
- French Republican primary results see Francois Fillon – the more mainstream candidate more likely to beat the National Front's Marine Le Pen – win on Sunday, providing a boost for the Euro.
- Italian constitutional referendum next Sunday (December 4) looks increasingly likely to fail; the existential threat of a Euro-Zone break-up may soon be thrust back into the spotlight.
- EUR/USD looks increasingly likely to break consolidation streak to downside, setting up a move towards 0.9500 in 2017.
All things considered – it being a holiday week, resulting in markedly lower liquidity levels than normal across all markets, including forex – the Euro had a rocky week. While it was barely changed on balance, EUR/USD traded between roughly 1.0520 and 1.0660, an appetizer of the volatility that may be forthcoming. Over the coming days, a mix of economic data and political risk should be particularly prominent in driving EUR/USD.
The calendar provides an outlet for traders looking for more definable risk. On the Euro side, inflation data from Germany and the Euro-Zone for November are due out. With energy prices providing a nice tailwind (vis-à-vis a base effect), there might a slight bump higher in the year-over-year figures in the cards for both Germany and the broader Euro-Zone. A speech by European Central Bank President Mario Draghi in European Parliament on Monday should draw interest, as well as his speech in Madrid on Wednesday, as markets prepare for the ECB's rate decision on December 8.
On the US Dollar's side of the economic calendar, the November US Nonfarm Payrolls report will be in obvious focus on Friday. It's important to understand that slower rates of headline NFP growth are expected with the unemployment rate below 5%, so the FOMC won't be hesitant about raising rates at their December 14 meeting even if the headline NFP report came in around +150K. Over the past year, various Fed officials (including Fed Chair Janet Yellen) have estimated the breakeven pace of jobs growth is around +100-110K; the Atlanta Fed's Job Calculator projects +120K per month are needed to keep the unemployment rate at or below 4.9% through October 2017.
Political risk is on a different level than the economic risk over the coming weeks for EUR/USD. For one, the economic risk is quantifiable; the political risk is more nebulous. To be clear: we are not operating in the bounds of a 'normal distribution' anymore; there will only be 'bimodal outcomes' going forward. The political risk can still be boiled down into a binary scenario: events will unfold in a manner that will help strengthen the bonds of the Euro-Zone; or they will unfold in a manner that will strain them more than ever. There will be no more kicking the can down the road, lest policymakers desire to sow the seeds of greater upheaval in 2017 and beyond.
In what should be seen as a positive development for the Euro to start the week, Francois Fillon appears poised to lock up the Republican Party's nomination for President. For those participants hoping to see the European Union and the Euro-Zone stay together, Fillon represents the best choice to defeat nationalist populist Marine Le Pen, France's version of Nigel Farage or Donald Trump. Le Pen has campaigned on taking France out of the EU; she represents more than an existential threat for the Euro. French elections are in April and May.
In what may prove to be a significant turning point for the Euro-Zone, the Italian constitutional referendum next Sunday, December 4 bookends a week of overall high event risk for EUR/USD. For Italian PM Matteo Renzi, the stakes seemingly couldn't be higher. When the prime minister first proposed the referendum, the measure was polling around a 70% approval rating. Foolishly, PM Renzi staked his leadership on the referendum passing, which opposition groups, mainly the economic populist Five Star Movement, have latched on to. For the past several months, the vote has been framed as a referendum on PM Renzi himself.
Chart 1: Final Two Italian Constitutional Referendum Polls
While Italian PM Renzi tried to walk back his comments about walking away from governing if the referendum were to fail, it doesn't seem to have worked, despite earlier hopes this summer. While PM Renzi had previously said he would govern even if the referendum failed, there were reports last week that elections could be pulled forward to mid-2017. A week ahead of the vote, 'No' leads by about 5%, with about 23% of the electorate undecided. So, while the referendum passing isn't of the question, it's looking increasingly unlikely.
Chart 2: EUR/USD Weekly Chart (June 2014 to November 2016)
All of these signs point to, what we feel, is an increasing likelihood that EUR/USD will not only reach its recent cycle low set at 1.0462 in March 2015, but will test 0.9500 by the end of 2017: the odds of EUR/USD breaking its historic streak of consolidation (without setting a new 52-week high or low) to the downside are rapidly increasing, which suggests a longer-term breakdown may be on the horizon. –CV
To receive reports from this analyst, sign up for Christopher's distribution list.
DailyFX provides forex news and technical analysis on the trends that influence the global currency markets.