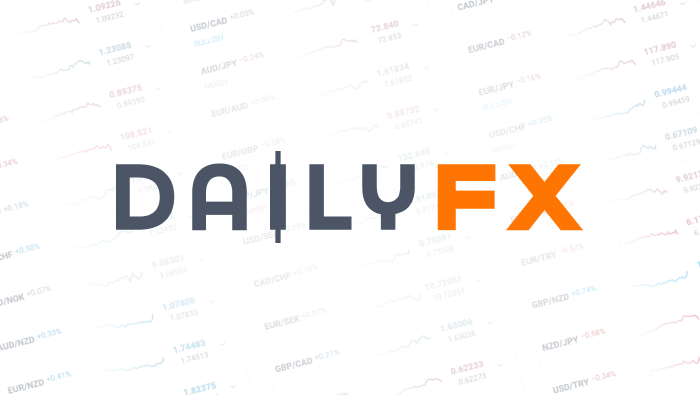 EUR/USD Prospects Turnaround Over Span of a Week after GDP Surprises
Fundamental Forecast for EUR/USD: Neutral
- Sentiment around the Euro has completely changed over the course of the week.
- European banking stress tests better than expected, although one Italian bank failed.
- Volatility across asset classes, especially FX markets, remains elevated – it's a good time to review risk management principles.
To receive reports from this analyst, sign up for Christopher's distribution list.
Read our Q3'16 Euro Forecast, "Euro Awakes to Brexit Nightmare; Time for a Turn in EUR/USD?"
What a week for EUR/USD, more so than the Euro. EUR/USD gained +1.75%, the best performing EUR-cross, as reality came crashing down: the Euro-Zone (+1.6% annualized) is growing faster than the United States (+1.2% annualized) as of Q2'16. With this startling, unexpected development – around the release of the week's data, the deterioration in the Atlanta Fed's GDPNow Q2'16 growth forecast in the lead up to Friday's US GDP release was a major warning sign, in hindsight – rates markets have turned on their head.
This time last week, markets were pricing in a rate cut by the European Central Bank this year and for the Federal Reserve to raise rates by June 2017:for the ECB, overnight index swaps were pricing in ~53% chance (between deposit rates and the main refinancing rate) of a rate cut by December; Fed funds futures contracts were implying a 65% chance of a rate hike within 12 months. Now, markets are no longer pricing in an ECB rate cut this year – only a ~48% chance per OIS - and the Fed isn't expected to raise rates until at least January 2018 – the first month pricing in excess of a 60% probability.
The rapid shift in relative economic conditions between the Euro-Zone and the United States was evident in data surprise indexes. Up front, the Citi Economic Surprise Index for the Euro-Zone jumped to +28.3, its highest level since January 7. Similarly, the spread between the Euro-Zone and the United States Citi Economic Surprise Indexes flipped from negative to positive for the first time since April 19, at which time EUR/USD was in the midst of a run above $1.1500; this appears to be a contemporaneous relationship. In other words, EUR/USD may have already turned, and this may be the middle of the move after basing just above $1.0900 post-Brexit. A move up to the June highs near $1.1400 may be in the near-future.
Supporting the rise in EUR/USD has been a steady improvement in inflation expectations for the Euro-Zone over the course of July. The 5-year, 5-year inflation swap forwards, a market measure of inflation expectations, edged higher over the past week, from 1.314% on July 22 to 1.340% on July 29 (and from a yearly low of 1.250% on July 11). A recent run higher in German inflation data may be influencing expectations here, as energy prices have declined recently.
What about those aforementioned concerns about the European financial system? Nothing to see there, according to the European Banking Authority and the European Central Bank. The EBA's stress test results were released on Friday, and only one bank – Monte Paschi, the focus of our recent attention in the Italian banking system – failed the test. The stress test conditions were extreme, focusing on what would happen to financial institutions in the event of a sharp recession (<-7%), real estate market collapse, bond market collapse, and a sustained drop in net-interest margin.
Still, only two banks – Monte Paschi of Italy (-2.4%) and Allied Irish Banks of Ireland (4.3%) – saw their common equity tier 1 (CET1) ratios fall below the regulatory minimum of 4.5% in the most adverse scenario. Certainly, the results were better than expected in aggregate, even if concerns clearly exist that must continue to be addressed. Before the results were released, Monte Paschi announced plans for a €5 billion stock sale after unloading a €27.7 billion bond portfolio of bad loans for €9.2 billion – a 67% discount. Put simply, this is the recapitalization Monte Paschi needed, and if it goes through, Italian Prime Minister Matteo Renzi and German Chancellor Angela Merkel just dodged a major bullet.
In a sense, throw everything we said away last week. Whereas EUR/USD looked vulnerable with the ECB relatively dovish to the Fed's relative hawkishness, the situation has flipped completely after the battering the US Dollar took on the economic data front. As the contrast in data is magnified, let's not forget that the Euro-Zone is a current account surplus economy while the United States is a current account deficit economy; there is thus a natural tendency for EUR/USD to drift higher. An Italian banking crisis was avoided by a hair. With Fed rate expectations deteriorating and policymakers likely having to take some time to reassess the US economy, EUR/USD should have plenty to be tied up with over the coming days. –CV
To receive reports from this analyst, sign up for Christopher's distribution list.
Read our Q3'16 Euro Forecast, "Euro Awakes to Brexit Nightmare; Time for a Turn in EUR/USD?"
DailyFX provides forex news and technical analysis on the trends that influence the global currency markets.