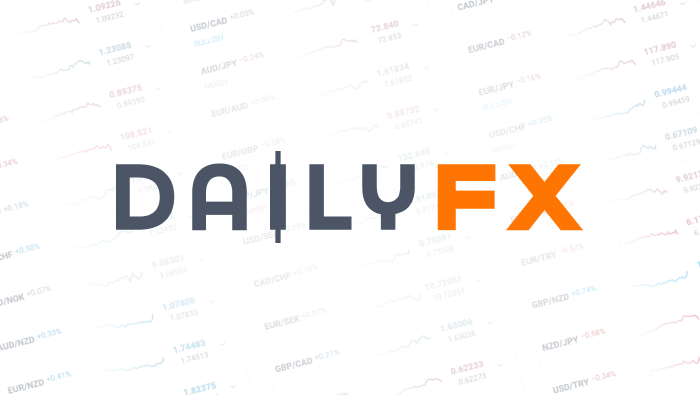 Patience the Key for the ECB; but Will the Bazooka Hit its Target?
Fundamental Forecast for Euro: Neutral
• Worst US Jobs Report Since September 2010 Sends USD Plunging; EUR/USD Put in Sharp Gains.
• EUR/USD to Stage Larger Advance on Wait-and-See ECB.
• If you're looking for trading ideas, check out our Trading Guides. And if you want something more short-term in nature, check out our SSI indicator.
To receive James Stanley's Analysis directly via email, please sign up here.
There was a European Central Bank meeting this past Thursday, and you may not have heard about it. Nothing really happened, and nothing was really expected to happen. After the out-sized increase to the ECB's stimulus package in March, with many policies that haven't even yet gone into effect, it was unlikely that we'd see anything new from the European Central Bank in June. Even the ECB's quarterly economic forecasts remained relatively unscathed, with only a slight increase to inflation expectations for this year and no changes to expectations for 2017 and 2018; and this is despite the fact that Oil prices have run higher by 27.7% since the beginning of April. That is a considerable increase since those inflation projections were last calculated, so the fact that inflation expectations weren't nudged higher for 2017 and 2018 in response to this increase in Oil prices could be taken as a somewhat bearish signal, at least deductively.
The ECB's inflation target is 2%, like many other major, developed economies. But their inflation projection for 2018 currently sits at 1.6%; a considerable margin away from their own 2% target. These projections do not include measures that have yet to be enacted, such as ECB purchases of Corporate Bonds, or the rebated loans to banks; and each of which could bring huge impacts to markets. Both of these policies come with gigantic question marks as this is the first time we've seen a developed economy get this level of assistance from a Central Bank; so, it's difficult to tell what the end-of-day impact might ultimately be, although the ECB is fairly confident that they're on the right track.
While many analysts are making calls for even further increases to the ECB's bond buying program given this deviation in inflation expectations from the ECB's own target, Mr. Draghi stressed the need for patience, saying that economic projections are based on how the data looks today; alluding to the fact that these yet to be enacted measures may provide a helpful boost to those inflation projections as they begin to filter through the European economy.
Given the fact that the world is in 'wait and see' mode regarding ECB policy, this could define an environment in which near-term data prints out of Europe are taken with a grain of salt, with Euro spot rates moving with far more vulnerability to larger overall macro-economic trends. One of those big macro questions will begin to get more clarity as British voters go to the polls on June 23rd to vote at the upcoming Brexit referendum.
The data docket is relatively light for the Euro for the week ahead, with only four medium-impact announcements on the calendar. Perhaps more telling to overall macro trends is the Central Bank meeting out of Australia on Monday night (Eastern Time). While no change in rates is expected at that meeting, the RBA's take on global risk trends could be telling: The largest one-day range in EUR/USD last month took place on May 3rd, the day that the RBA cut rates.
Due to this lack of a concerted bias in European economic data, which has been seeing weakness offset by the hope of additional stimulus, the forecast for Euro will remain as neutral.
DailyFX provides forex news and technical analysis on the trends that influence the global currency markets.