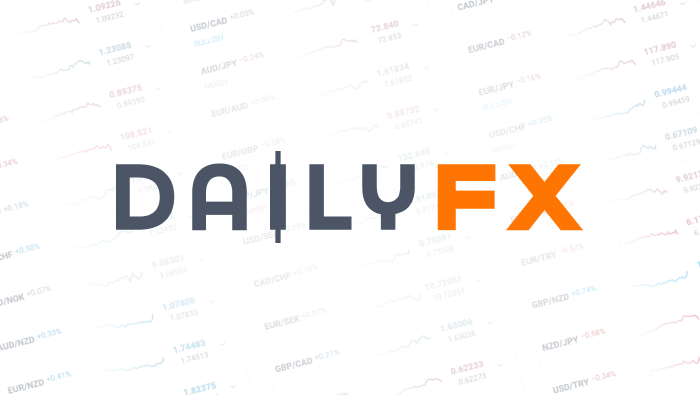 Euro Could Suffer as Central Bank Policies Provoke Inflation Protection
Fundamental Forecast for EUR/USD: Neutral
- The retail crowd is just starting to throw in the towel on short EUR/USD – see live SSI updates.
- Twenty year April seasonality trends suggest EUR/USD could still strengthen this month.
- Read the EUR/USD quarterly forecast, "EUR/USD Stuck in No Man's Land's Headed into Q2'16 – Don't Discount 'Brexit'"
To receive reports from this analyst, sign up for Christopher's distribution list.
With the European Central Bank doing little by way of clarifying its policy outlook last week, EUR/USD remains adrift at sea. Yet the technical developments that transpired by the end of the week – including a bearish engulfing bar on the day of the ECB meeting – suggest that traders might want to be looking lower in the pair. Unfortunately, any price action resulting from the ECB's meeting on Thursday could be amplified as easily as it could be negated, as the Federal Reserve's April meeting constitutes the biggest risk for EUR/USD, and really, the Euro and global markets, this week.
To understand why the Fed's meeting is so important for not just EUR/USD but for the Euro more broadly, it's important to try and measure the policy differential between the ECB and the Fed. As it were, the ECB's meeting on Thursday did little to move the needle on this differential: no new measures were hinted at; and rate expectations (derived from EONIA FRAs or overnight index swaps) continue to price in Q4'16 as the most likely period for the next round of rate cuts.
The ECB's inaction was at the doorstep of what should be Fed inaction this week, as Fed funds futures contracts are implying around a 10% chance of a rate hike. For what it's worth, the Fed hasn't moved on rates unless the front month implied probability has been in excess of 60%. Needless to say, markets view the Fed as quite dovish right now, regardless of what the ECB is up to.
In context of ECB President Mario Draghi suggesting that rates are likely to stay at current levels "or lower," the lack of upside in EUR/USD despite the tick higher in core European bond yields suggests that investors are focused on global market conditions, not just those driven by the ECB. Concurrently, the run higher in European equity markets alongside higher yields and a weaker Euro makes it seem like there is significant capital rotation occurring; the same can be said for in the US, where the US Dollar is falling while equities are rallying. Investors are showing early signs of concern over future inflation and how this could impact real returns.
While headline inflation gauges remain depressed all over the developed world, the period of measurement impacted by the base effect thanks to the rapid deprecation in commodity prices that started in mid-2014 (and started bottomed in Q1'16) may be ending soon. Soft commodities and hard commodities alike have been rallying sharply the past few weeks: lumber, oil, soybeans, and iron ore come to mind. The seeds of higher inflation readings at the end of this year and beginning of next are being planted – and there's no evidence central banks, like the ECB, are going to raise rates quickly in response at risk of choking off feeble growth.
In a world where central banks are keeping rates low or negative, and are willing to let inflation overshoot after being stuck in lowflation/disinflation ruts for a several years, real returns become problematic. When an investor buys nominally-denominated sovereign debt, she is receiving fixed payments (as opposed to something like TIPs, which is fixed-real, or adjusted for inflation). Let's say the bond has a yield of 3% over a given period. If inflation is 0%, then her real return over that period is 3%. If inflation is 5%, even though the bond returned 3%, her real return is -2%. (This can be expressed mathematically as nominal return = real return + inflation, or real return = nominal return – inflation.)
This is where the portfolio rebalancing channel effect comes into play as investors seek to maximize their risk-adjusted returns: the lowest yielding, highest quality debt should be sold off. Low yielding nominal bonds won't preserve returns in the event that inflation rises in the future; investors move along the risk spectrum and look for higher nominal returns at first – higher yielding nominal bonds (European peripheral debt). Those not comfortable with the state finances of Italy or Spain (who could blame them) might find European equities as the most palatable place to store capital and preserve wealth in the event of inflation unexpectedly running higher. Now with NIRP governing a greater proportion of global debt, it's no surprise that investors are using precious metals as hedges for inflation – Gold prices and Silver prices have been on a tear since mid-January.
For the Euro this week, the Fed's meeting is thus important as it pertains to whether or not global liquidity conditions as curated by central banks will be allowed to improve further. The Fed is looking at a dismal Q1'16 GDP reading, and economic growth conditions around the world haven't all that improved over the past month. In the event that the Fed is perceived as "dovish," the Euro may not benefit all that much as investors shift capital into higher yielding assets as a form of inflation protection. If the Fed brings forward a "hawkish" mindset – which pulls forward the June rate hike implied probability from its current level, around 20% - the Euro could find solace as the flight to safety resumes. – CV
To receive reports from this analyst, sign up for Christopher's distribution list.
If you haven't yet, read the Q2'16 Euro Forecast, "EUR/USD Stuck in No-Man's Land Headed into Q2'16; Don't Discount 'Brexit'," as well as the rest of all of DailyFX's Q2'16 quarterly forecasts.
DailyFX provides forex news and technical analysis on the trends that influence the global currency markets.