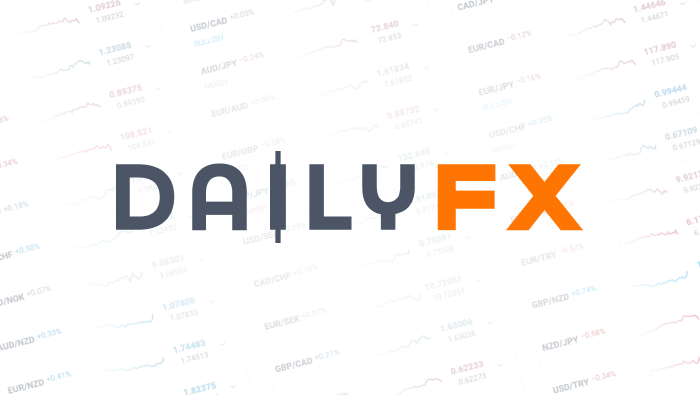 EUR/USD Adrift at Sea, Waiting for ECB and Fed Winds to Blow
Fundamental Forecast for EUR/USD: Neutral
- EUR/USD is a credible threat to breakout if the USDOLLAR Index loses its floor.
- Twenty year seasonality trends favor a stronger EUR/USD in April.
- Read the EUR/USD quarterly forecast, "EUR/USD Stuck in No Man's Land's Headed into Q2'16 – Don't Discount 'Brexit'"
To receive reports from this analyst, sign up for Christopher's distribution list.
The Euro had what one might consider to be a fairly typical week amid a slide in global equity markets, with EUR/JPY losing -3.28%, while EUR/AUD and EUR/NZD rallied by +1.65% and +1.45%, respectively. While all focus was on the Japanese Yen and the apparent failings of the Bank of Japan's monetary policy, few seem to be talking about the upcoming European Central Bank policy meeting on April 21. Now less than two weeks, traders may find the run-up to the meeting to be rather uninspiring.
For the ECB, there's really not much to do right now. The expanded QE program just went into effect on April 1. The TLTROs and thus, the lower interest rate policy regime, have yet to; and their impact won't be able to be measured for several months (for their impact on the real economy). With the FX channel no longer being targeted explicitly, it seems the Euro has been given some clearance to strengthen. The question is, just how far?
EUR/USD has already rallied from around $1.0800 on the day of the March 20 ECB meeting to above $1.1450 last week, yet the ECB has been quiet on the issue. With the ECB's 2016 technical assumption for EUR/USD at $1.0900, it would seem that that as we near the +5% level, the ECB may be more inclined to speak up (as was the case when the EUR/USD's 2015 technical assumption was $1.1100-1.1200).
The door for more action isn't closed – the recent ECB minutes revealed as much – but it seems that the more likely outcome would be for another rate cut rather than more QE. This may be part of the reason why the Euro hasn't been able to rally during this latest bout of market turmoil and US Dollar weakness: rates markets are pricing leaning towards another rate cut by the end of this year (chart below).
Chart 1: EONIA versus EONIA 1-month, 8-month FRAs
Markets are currently pricing in another 8-bps rate cut in December 2016, and the hurdle for a 10-bps cut being fully priced in comes just a month later in January 2017 (no rate cut is expected at the April meeting). The ECB could issue commentary amid a rise in the Euro trade-weighted index that could result in rate cut expectations being dragged forward as a way to 'stabilize' the exchange rate.
In the immediate future, the ECB may find that financial markets pertaining to inflation are 'behaving better,' which offers reason for pause. Brent Oil prices have climbed by around +55% from their January lows (yes, base effect matters), and one of the ECB's preferred market measures of inflation, the 5-year, 5-year inflation swap rate has steadied in recent days around 1.430%. Should markets misbehave in the near-term – energy prices slumping and inflation swap rates moving back towards the yearly low of 1.311% - the ECB may have some more fodder at its April meeting to threaten markets and spook Euro bulls.
Until then, with it being too close in proximity to the most recent uptick in easing measures and market indicators that typically herald new easing appearing inert, it seems the Euro's sails won't be blown about by the ECB. Likewise, with the Federal Reserve backpedaling on its normalization process, market participants will be keenly waiting the next signals from the world's most important two central banks. Central bank winds will continue to have an impact, but as they're barely blowing at the moment, the Euro is left adrift at sea, poised to go where market currents take it.
To receive reports from this analyst, sign up for Christopher's distribution list.
If you haven't yet, read the Q2'16 Euro Forecast, "EUR/USD Stuck in No-Man's Land Headed into Q2'16; Don't Discount 'Brexit'," as well as the rest of all of DailyFX's Q2'16 quarterly forecasts.
DailyFX provides forex news and technical analysis on the trends that influence the global currency markets.