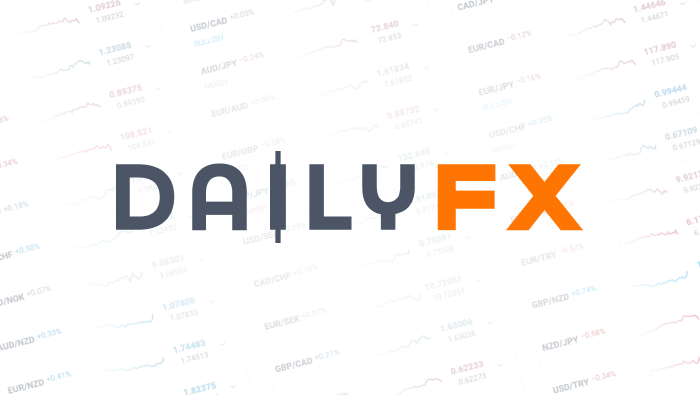 EUR/USD Direction Next Few Days Contingent on EZ CPI, ECB Speeches
Fundamental Forecast for EUR/USD: Bearish
- EUR-crosses have proven fragile, with EUR/JPY and EUR/USD eying continuation lower.
- EUR/USD continues to consolidate below the key $1.0807 level.
- Have a bullish (or bearish) bias on the Euro, but don't know which pair to use? Use a Euro currency basket.
It was a mixed week for the EUR-crosses (EUR/AUD -1.09% to A$1.5095; EUR/USD +0.34% to $1.0763; and EURCHF +0.54% to Sf1.0833), with markets having priced in the latest Fed/ECB policy divergence – the blowout October US Nonfarm Payrolls report – while waiting for more clues as to when the Federal Reserve might raises rates and whether or not the European Central Bank will ease more in December. Whereas the end of last week was littered with Fed policymakers' speeches, ECB policymakers will dominate the spotlight as we pass through the ides of November.
Indeed, through Friday, November 20, there are twelve events on the calendar with scheduled appearances by ECB policymakers. Of note, on Monday, ECB Vice President Vitor Constancio will be giving the keynote speech at the Opening Conference for the eighteenth Euro Finance Week. Later on Monday, ECB President Mario Draghi will be speaking at the European Roundtable of Industrialists; it seems more likely that Mr. Constancio's speech will be more directly related to policy. Board member Benoit Couere will also make an appearance on Monday.
Later in the week, the schedule is supersaturated with ECB policymakers. On Wednesday, ECB board members Yves Mersch and Sabine Lautenschlager will give speeches; Couere and Peter Praet will make remarks on Thursday; and on Friday, Draghi, Couere, Praet, and Constancio will have speaking time at various events. While not all of these speeches will be directly related to monetary policy, the pure volume of policymakers' speeches yields plenty of opportunity for some insight as to what might happen in December.
On the data front, there's nothing more important on the calendar this week than the final release of the October Euro-Zone Consumer Price Index. Although the forecast is rather benign in terms of deviation from the initial reading, it's worth noting that ECB President Draghi made some curious remarks regarding inflation last week.At the European Parliament on Thursday, he said "Signs of a sustained turnaround in core inflation have somewhat weakened." The issue here is that recent data hasn't supported his assertion: EZ Core CPI is currently +1.0% y/y, its yearly high after bottoming out at +0.6% y/y in April. Could this be a hint that Monday's report will be weaker than the initial reading?
Even if Mr. Draghi's comments don't portend to immediate weakness in the upcoming CPI report, it does at least represent a clarification of a shift in ECB tone recently. We had noted in this column last week that Mr. Draghi had said in early-November that, "But even though domestic demand remains resilient, concerns over growth prospects in emerging markets and other external factors are creating downside risks to the outlook for growth and inflation." In context of his comments at the European Parliament, it appears that the ECB is worried that the slowdown in foreign markets and sustained dip in energy prices is about to hit the shores of European data very soon; these concerns have not proven transitory as the ECB had hoped.
If this shift in ECB thinking is apparent, then this week – with its twelve policymaker events – provides plenty of opportunity for clarification of what changes the ECB might make at its December policy meeting. Even if the ECB does unveil one of either a deposit rate cut or an enhancement to its QE program, should the ECB also issue another downgrade to its inflation forecasts, markets may take it as a sign that the ECB stands ready to act again in the near-term should data not turn the corner. Over time, this could prove to keep the Euro capped broadly speaking. –CV
To receive reports from this analyst, sign up for Christopher's distribution list.
DailyFX provides forex news and technical analysis on the trends that influence the global currency markets.