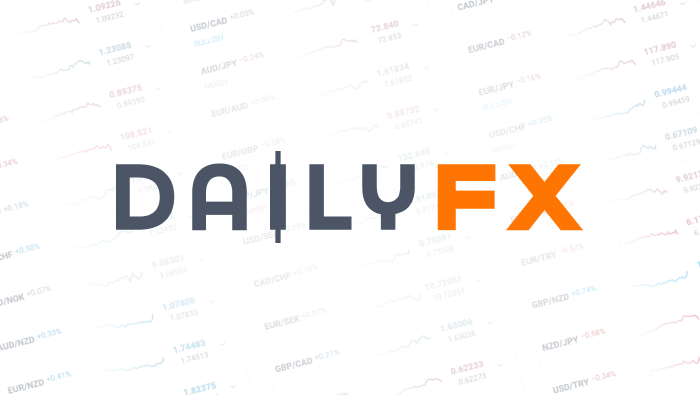 Euro Acting like a Funding Currency, Only Hitch is Friday's EZ Data
Fundamental Forecast for Euro: Neutral
- EURUSD stood on weak ground ahead of Friday's July US NFP report, but the USDOLLAR Index was unable to break out of its three-week bull flag.
- August forex seasonality favors a slightly weaker EURUSD.
- Have a bullish (or bearish) bias on the Euro, but don't know which pair to use? Use a Euro currency basket.
It was a mixed performance last week for the Euro, and there's little reason to believe that investors will be swayed from their current biases over the next few days. Now that the first week of the month has passed, the major data releases for July have already come to light, allowing for 'bigger picture' themes to take hold.
In the near-term, that means the market will grapple with expectations about various central banks' paces of easing – or lack thereof. EURUSD dipped back under $1.0900 last week only to close lower overall by -0.17% at $1.0962, as a late-week slip in equity markets sparked demand for safety and liquidity. With US-EZ yield differentials moving wider in favor of a stronger US Dollar the past few weeks, the Euro is once again fulfilling the role as a funding currency.
This evolution for the Euro in the wake of the heightened Greek debt crisis was best illustrated by EURAUD last week, which fell by -3.71% to A$1.4475 by Friday's close. On Tuesday, the Reserve Bank of Australia made it clear that it was no longer carrying the belief that the Australian Dollar needed to undergo a major devaluation; and with AU-EZ yield differentials widening out, EURAUD suffered greatly. The low yields underpinning the Euro mean that shifts in differentials can have an amplified impact.
If the Euro is to continue to embrace its early-2015 role – that as a funding currency that moves inversely with equity markets, and tends to follow yields – then economic data in the near-term may not matter that much. After all, the European Central Bank remains on course with its QE program, and with the buffer that it has had to provide to Greece via the ELA, it's highly unlikely that the ECB does anything in the near-term to upset only recently-calmed credit markets.
If the Euro were to be impacted by economic data this week, it would need to be "high" ranked event risk at minimum. This week, there's only one wrinkle to an otherwise soft economic release schedule: the Q2'15 Euro-Zone GDP report set to be released on Friday. If there were any reports that could materially alter the ECB's outlook, it would be the GDP and CPI reports. With economists forecasting an uptick in growth for the region last quarter, there is a chance that improved growth expectations filter into higher inflation expectations. If yields move up as a result of fixed income traders shuffling their capital for higher real turns (adjusted for inflation), the Euro will probably catch a big higher as well.
Beyond the end of week growth report, there's not much to look forward to on the calendar. Indeed, there are many "medium" ranked events due out of the next few days for the Euro-Zone; but the current environment isn't one that is necessarily sensitive to these types of releases. We're just outside of the refractory period post-Greece, and the last weeks of August typically bring about lower participation rates in markets as market participants try and squeeze out a few more vacation days before the end of the summer. As such, we'll be looking to cues outside of the domestic Euro-Zone area for catalysts in the EUR-crosses, in particular, the impact of shifting rate expectations on EURUSD in the run-up to the Federal Reserve's September policy meeting. -CV
To receive reports from this analyst, sign up for Christopher's distribution list.
DailyFX provides forex news and technical analysis on the trends that influence the global currency markets.