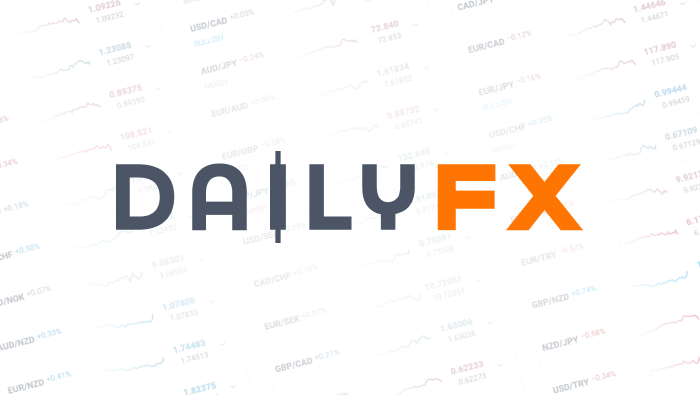 Gold Sell-Off Approaches Familiar Territory- FOMC to Pave the Way
Fundamental Forecast for Gold:Bearish
Gold put in a peculiar week of price action as four days' worth of selling were nearly erased by one really strong NFP-fueled rally. NFP printed at an abysmal +142k versus an expectation of +200k, and the details within the report weren't that much more encouraging. Wage growth was down, labor force participation was down, and unemployment remained flat: There wasn't much positive to take from this report. So the immediate impact was diminishing rate expectations out of the United States, as what was considered one of the 'brighter spots' of the 'recovery,' isn't looking so attractive any longer. This decreased rate-hike expectations even more than what we've already seen on the heels of the Fed's hawkish-hold in September. Now October isn't looking likely for that first rate hike, nor is December, and expectations for that first hike in nine years are being kicked all the way out to March of 2016. This shows, yet again, that the Federal Reserve's 'forward guidance' is massively disconnected from market expectations and dynamics.
This is a good thing for Gold prices. Inflation, and more to the point, interest rates are the enemy of Gold. Higher rates of inflation bring on tighter monetary policy, and tighter monetary policy brings on higher rates and increases the opportunity cost of holding Gold and Gold-based investments. This is why we'll usually see an inverse relationship between inflation/rates and Gold.
The good news for Gold bulls is the fact that it really doesn't look like we're going to be getting a rate-hike out of the United States anytime soon despite continued verbiage from Fed members indicating as such. External forces such as an Asian-slowdown, or continued pain in commodities or, what is essentially becoming a meltdown within Emerging Markets could all serve to thwart growth within the American economy. At the very least, this combination of risk factors behooves the Fed to take caution, even if we're talking about a 'meager' 25 basis points.
Expect continued Fed jockeying around that first hike to be the primary driver in the Gold market. Continued verbiage towards an earlier rate hike will equate to weakness in Gold prices, while any indications of 'kicking the can down the road,' or any more 'extend and pretend' will likely bring on additional Gold strength. This can come from any random Fed commentary or indications towards rate expectations, similarly to what we've seen on Friday as Mr. James Bullard, President of the St. Louis Fed, remarked that he felt the US economy was still on pace for a 2015 rate hike. After these comments filtered into the market, an intra-day top was set on Gold in the $1,140 region, and we've been unable to break through since.
The big item on the calendar for next week is the release of the FOMC minutes from the September meeting. This meeting left many scratching their head as the Fed had taken on a hawkish stance but elected to keep rates flat. This release on Thursday, October the 8th can definitely be market moving, especially in Gold. Also look for volatility around RBA and BOE on Monday night and Thursday morning respectively. Each of these Central Bank meetings are an opportunity for Central Bankers to share their views on the global economy and the swirling forces that have raised the red flags of panic. Overt-bearishness from either of these Central Banks could inspire a continued rally in Gold prices, as further indication of global-slowdown could spell trouble for future US rate-hike expectations.
And on the topic of Central Banker's opinions: The economic calendar for next week is loaded with Fed speeches. We hear from Esther George on Tuesday morning and John Williams of the San Francisco Fed on Tuesday evening and Wednesday afternoon. Then we hear more from everyone's favorite perma-hawk, Mr. James Bullard on Thursday morning, followed by Kockerlakota and another speech from Mr. John Williams later in the day. And on Friday, Dennis Lockhart speaks in New York and Evans closes out the Fed-speak for next week with a speech at 1:30 PM. Each of these speeches or commentaries can promulgate price action in Gold.
The extraneous factors here are situations like Russia's role in Syria, or the continued spread of the slowdown in China. It's impossible to know what to expect on either front, but should either of these situations become 'larger-picture' considerations, that will likely bring continued strength in Gold as those US rate expectations get kicked even further out.
The 'bigger picture' trend in Gold is still to the down-side, and that will be the case until Gold prices clear the $1,170 swing high that was set on China's 'Black Monday' of August 24th. Key Fibonacci resistance at $1,155 could provide an attractive long-term short-side entry should resistance develop in this region again, as this is the September high as well as 61.8% of the 'secondary move' in Gold (using the 2008 low to the 2011 high).
Should prices stage a continued break above the $1,170 level, the upside in Gold prices becomes considerably more attractive; at which point trend-following, long-biased strategies could be warranted.
DailyFX provides forex news and technical analysis on the trends that influence the global currency markets.