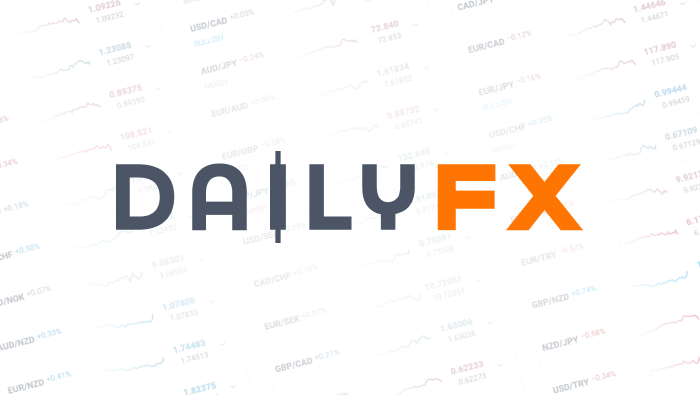 Canadian Dollar Adrfit as Crude Oil Can't Break Higher; BOC Wednesday
Fundamental Forecast for USD/CAD: Neutral
- The Loonie likely to remain flat as oil markets remain range bound and the Bank of Canada maintains a highly accommodative policy
- Trump's NAFTA and BAT plans will also hit the Canadian Dollar, if imposed as rumored.
- But any stimulus measures for the US economy announced by Trump next week should boost Canada's economy too
The Canadian Dollar rose to a one-week high versus the US Dollar by Friday after Canada consumer inflation jumped to an eye-catching +2.1% in January, its highest in two years and well above estimates of a rise to +1.6%.
But that news was tempered by US crude prices – one of Canada's major exports -- dropping after inventories rose for a seventh week in a row last week. Oil prices have also remained in a fairly narrow trading channel in the past two months. As such the Loonie lost its gains and the USD/CAD pair remained relativelyunchanged on the week at around 1.3100.
What's more, the Bank of Canada is likely to look through the inflation rise – which can be almost entirely put down to the jump in gasoline price inflation. As such, Governor Stephen Poloz and Co. are likely to preserve their highly accommodative policy stance throughout 2017 in an effort to encourage a stronger recovery. The BOC will release a policy statement Wednesday where it's expected to keep rates at 0.50%; while typically important, the upcoming BOC meeting may not move markets all that much.
Before the BOC on Wednesday, events from outside of Canada's borders may prove influential on the Loonie. Given the bombastic tone of US President Donald Trump, US policy also poses a risk to the Loonie. The US President will be outlining his policy agenda in his State of the Union Address on Tuesday, February 28. Much hinges on NAFTA. Canada sends 75% of its exports to the US, so could suffer badly if the President follows through on his promises to renegotiate the plan. But given that President Trump's ire has been directed towards countries that the US runs a trade deficit with – Canada is not one of them - note the gains the Loonie made after Secretary Steven Mnuchin said he does not see any changes to the North American Free Trade Agreement in the short term.
Where there is risk for the Canadian Dollar is if the rumored border-adjustment tax policy comes to fruition, which if imposed,demand for Canadian goods (among goods from all other countries as well) would likely be hit. The border tax would also hit likely hit Crude Oil prices, and therefore, USD/CAD. On the flip side, any stimulus measures for the US economy announced Tuesday by President Trump can be expected to partly stimulate the Canadian economy as well, particularly an infrastructure spending program.
On Thursday, we'll finally get a look at Canadian GDP data for December and Q4'16, which are expected to confirm that the Canadian economy saw its growth pace slow last year. While it's far too soon to declare so, the prospect of stagflation may join the conversation if Canadian growth rates continue to pare back amid a rise in inflation pressures – a conundrum that will be difficult for the BOC to deal with in the face of uncertain and unpredictable pressures emanating from the country below its southern border.
--- Written by Oliver Morrison, Analyst
To contact Oliver, email him at oliver.morrison@ig.com
DailyFX provides forex news and technical analysis on the trends that influence the global currency markets.