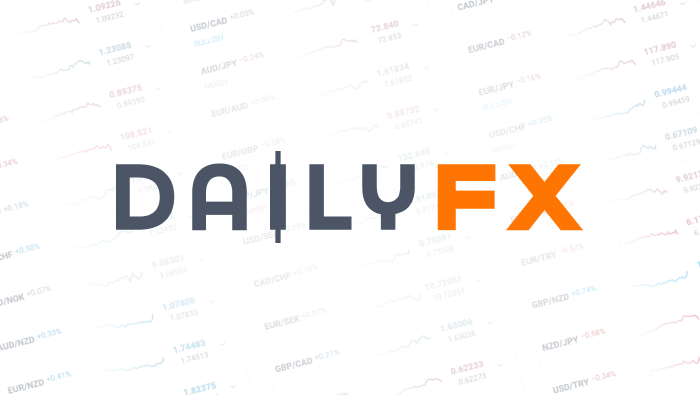 Poloz Backtracks but CAD Stays Weak: Is More Stimulus on the Horizon?
Fundamental Forecast for CAD: Neutral
In a world in which Central Banks have become the primary driver of most global economic trends, markets have built-in a tendency to draw inference from the slightest of suggestions. We saw such an example of a theme at the most recent Bank of Canada rate decision when the head of the BoC, Stephen Poloz, said that the bank had discussed the prospect of more monetary stimulus. Keep in mind that no commitments were made, no timeframes were given nor were any actual specific details disclosed; just a simple hint that the bank talked about the possibility of adding more monetary stimulus in the future.
Almost immediately after that statement dropped, the Canadian Dollar put in a quick and aggressive reversal that lasted into the early afternoon of Monday. After USD/CAD had moved to just 5 pips above the vaulted psychological level at 1.3000 during that most recent Bank of Canada rate decision, the pair had traded all the way up to almost 1.3400 before finding resistance early this week. And again, all that happened here was a simple hint from Stephen Poloz that the bank had discussed the prospect of additional dovishness.
But this didn't just come out of nowhere, did it? This has long been the general expectation after Prime Minister Justin Trudeau's fiscal stimulus measures have been slow to show results. In January as the Canadian Dollar was in the midst of a threatening sell-off, Mr. Poloz announced that the bank was going to take a backseat to monetary stimulus in order to allow newly-installed PM Justin Trudeau's fiscal measures to get to work. This started a bout of CAD strength under the presumption that the BoC wasn't going to be coming to the table with any more dovish policy options in the near-future, and that CAD strength brought USD/CAD all the way down to below 1.2500 in May after having been as high as 1.4690 not even a full four months earlier. This is the type of aggressive movement in a currency that can begin to wreak havoc with exports, and that's precisely what we've seen out of Canada as exports have been historically weak over the past few months.
This had begun to build-in the expectation that, eventually, the Bank of Canada would come back to the table with more monetary stimulus; and since May we've seen USD/CAD develop an upward sloping trend-channel as the currency gradually weakened against the Greenback. So when Mr. Poloz dropped the mere mention that QE was even discussed at the most recent BoC meeting, markets pounced and sold the Canadian Dollar at a breakneck pace.
But more Canadian stimulus is far from a foregone conclusion: At a follow-up speech on Monday of this week, Mr. Poloz offered more definition to the previously-opaque mention of additional QE by saying that the Bank of Canada was going to take a 'wait-and-see' approach towards policy adjustments. Mr. Poloz went on to say 'our best plan right now, we think, is to wait for the next 18 months or so.' He also alluded to the fact that markets may have overreacted to that quick mention of QE at the previous BoC rate decision.
So, this would appear to be far from the expectation that was drilling the Canadian Dollar lower to finish last week; in which markets were beginning to look for a near-term ramp-up in monetary stimulus efforts. This also places more focus on near-term Canadian economic prints, as the BoC is apparently taking an evaluative and passive approach, watching data in the effort of molding future policy decisions. Should data print especially weak, this could lead to considerable CAD weakness as markets are well-aware that additional stimulus is, at a minimum, a relevant option for the BoC.
Next week brings two major economic prints that could certainly add volatility into the Canadian Dollar. On Tuesday, GDP numbers will be unveiled and on Friday, at the same 8:30 release as U.S. Non-Farm Payrolls, Canadian employment data for the month of October will be released to markets.
On Tuesday Canadian GDP for the month of August will be released, and of recent this has become a disconcerting data point for Canada after July's contraction of -.4%; and this followed a 2nd quarter print that also saw GDP shrink by -.4%. The expectation for GDP is to come in at a gain of .2%, annualized at 1.3%. Should this come in below expectations, we'll likely see some additional CAD weakness enter the picture as markets factor in a slightly-higher probability of an eventual increase in QE.
On Friday, employment numbers will be released and markets are looking for the unemployment rate to stay flat at 7% while the net change in employment is expected to contract by approximately -11,500 jobs. However, this report will be released at the same time as U.S. Non-Farm Payrolls and that will likely lead to an environment of considerable volatility in which more than just Canadian employment numbers are driving price action. So traders should be really careful around the 8:30 AM ET period if trading anything with the Canadian or U.S. Dollars.
DailyFX provides forex news and technical analysis on the trends that influence the global currency markets.