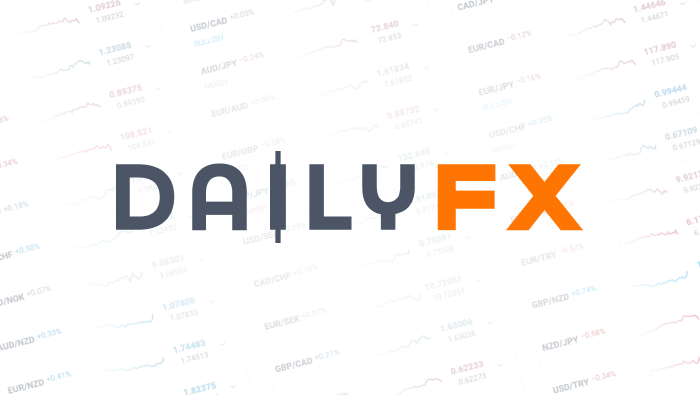 Oil Prices Could Drive the CAD Lower Before the Recession Ends
Fundamental Forecast for CAD: Bearish
The Canadian Dollar continued to slide lower to start the week, furthering the return of the up-trend in USD/CAD led by a precipitous drop in Oil prices. But a surprise decrease in Oil supplies on Wednesday helped to strengthen Crude prices to finish off the week, and this led to CAD strength for the past three days. But after extended down-trends in both Oil and Cad, the prospect of trend resumption may be near and an attractive entry in both of these markets may be near.
Outside of Oil prices, the big news out of Canada this week was the GDP print on Friday, which came in above expectations for the third consecutive month, which reverses a five-month slide earlier in the year that sank the Canadian economy into 'technical recession' territory after two consecutive quarters of slower growth. Canadian GDP came in at .1% for the month of August, and annualized GDP printed at .9% versus an expectation of 1%.
Monthly GDP prints out of Canada have been interesting as the economy has become ensnared by falling oil prices, a key export and source of economic activity for the Canadian economy. The final month of the second quarter (June) that put the Canadian economy into that 'technical recession' category provided plenty of hope, as GDP for the month printed at .4% after that 5-month pattern of contraction. July continued with that strength with a .3% pop to GDP. And with last month's .1% print, we've now seen two consecutive months of slower growth after moving back in positive territory to finish the second quarter. If September GDP moves back into contraction territory, then we may see yet another quarter of slower growth and another quarter added to Canadian's most recent recession.
GDP can be very helpful in determining longer-term economic trends and can assist in building hypothesis for future economic performance, but given the recent volatility in such a key export for the economy, a significantly more likely factor in near-term price movements of the Canadian Dollar will be oil prices; and it's difficult to forecast much positivity in that market after the most recent attempt to rally in early October was soundly rebuked by falling prices and sliding support. From a technical perspective, Oil is working on a 'lower price action high,' that may offer possible trend-resumption entries to the short-side.
This same type of approach could be applied to the Canadian Dollar, especially against its US counter-part after a hawkish Federal Reserve helped to increase expectations for a rate hike in December from Canada's neighbor to the south. USD/CAD has continued to drop as Oil prices have firmed, and as we near the psychological level of 1.3000, long positions in the pair (and short-stances against the CAD) become considerably more attractive.
The highlight on the calendar for next week is Canadian employment, and that will be printing simultaneously with US Non-Farm Payrolls in what will likely be an especially volatile period for markets, particularly USD/CAD. Employment numbers, like Oil, can be looked at as a type of leading-indicator for an economy that could potentially foretell near-term economic performance. But, again, the big factor here for the future of the Canadian economy and the near-term price movements in CAD will likely be driven by Oil prices; and for that reason, we retain our bearish forecast.
DailyFX provides forex news and technical analysis on the trends that influence the global currency markets.