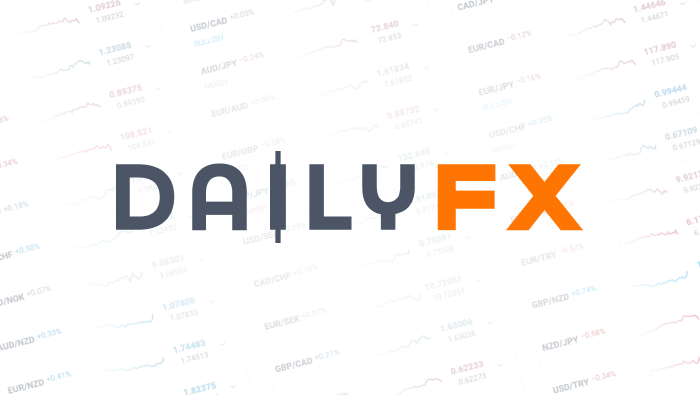 Is the Dollar Drop Done? A Tops-Down Look at USD/DXY
Talking points:
-Near-term price action in the U.S. Dollar has been decidedly bearish since that March rate hike; but the longer-term picture shows the prospect for bullish continuation.
- The Greenback is testing longer-term support levels around prior range resistance; but the bigger question is one of drivers as markets are seemingly not buying the idea that the Fed will hike two more times in 2017.
- If you're looking for trading ideas, check out our Trading Guides. And if you're looking for ideas that are more short-term in nature, please check out our IG Client Sentiment Indicator.
To receive James Stanley's analysis directly via email, please SIGN UP HERE
A lot can change in a month.
It was just a little over a month ago that the Federal Reserve hiked rates at their March meeting. As we were coming into March, there was little expectation for the Fed to actually make a move. Sure, they told markets they wanted three hikes in 2017 at their previous hike in December; but after years of hawkish banter with only two rate hikes to show for the past nine years of 'accommodation', market participants had grown dubious of the Fed's hawkish threats.
So as we came into March, odds for a rate hike two weeks later were abysmally low. But a slew of Fed speakers with hawkish assurances combined with President Trump's Joint Address to the Union, in which many market participants inferred the oncoming of fiscal stimulus, markets were joyous and ebullient as we walked into the Fed's March rate hike. The Dollar remained as one of the strongest currencies in the world in the first half of the month as traders factored-in a higher probability of a hike, and DXY (representing the Dollar) made an admirable if not failed push towards retaking those 13-year highs that were set earlier in 2017.
But matters haven't really been the same since that March rate hike.
While the Fed did push rates-higher, just as they had said that they wanted to do at their prior rate move in December; the bank did not use that opportunity of strength in the American economy to warn that more rate hikes were coming. The March rate hike showed trepidation in the Fed from the fact that there was little assurance of more hikes should growth, inflation or employment strength continue to show positive gains.
The near-immediate impact to the U.S. Dollar after that March rate hike was a move of weakness; and this only put the Dollar on the ropes for some additional negative drivers that would show-up a bit later. A week and a half after that March rate hike, the Healthcare Bill in Congress was announced as a failure; and this brought to question the prospect of President Trump's fiscal stimulus plans. A week later, missiles were fired into Syria and then an 'armada' of war ships were allegedly heading over to North Korea (but were actually only going to Australia for a previously planned training assignment); and this only added even more volatility to the U.S. Dollar.
The net of which has been a considerably bearish move, particularly if we're looking at shorter term variants of price action in the Greenback.
Chart prepared by James Stanley
In the effort of untangling current price action in the U.S. Dollar, we're going to walk through a 'tops-down' approach through the charts, going from longer to shorter, in the effort of adding some perspective to the picture. Because while near-term price action in the Greenback has been markedly bearish, longer-term charts are showing something a bit different with the potential for a bullish change-of-pace in the not-too-distant future.
The Monthly Chart
The monthly setup in DXY is still bullish in nature, as we're trading around the same level of resistance that had capped the Greenback's price action throughout 2015. This is around the zone from 99.50 up to 100.50, and we've seen a penchant for support to show up around this zone on subsequent retests. By focusing-in on the major move comprising the high set in the year 2001 (before the tech bust) down to the low in 2008 (ahead of the Financial Collapse); we can get a series of Fibonacci retracement levels that have showed various examples of support or resistance. It's the 61.8% retracement of that setup that's really interesting, as this is around the 101.80-mark and, thus far, has proven stubborn and unwilling to break as we've seen some form of resistance around this level in each of the past five months.
Chart prepared by James Stanley
The Weekly Chart
The weekly chart is when we can begin focusing-in on the 'Trump Bump' that developed in November, as this led to a top-side breakout of a resistance zone that had capped price action for over a year-and-a-half. This is also when a bullish trend-line becomes clear (shown in red below), and can be found by connecting the low from May of last year to the low set in August. The projection of this trend-line also caught the election night lows which are confluent with the 50% retracement of that same Fibonacci setup we looked at above. These factors would denote the potential for bullish continuation on the longer-term charts.
Chart prepared by James Stanley
The Daily
The Daily chart of DXY is less-decisive, as we're now focusing-in on the recent 'rate-hike retracements' in the Greenback's price action. But the downward-sloping trend-line that can be found by connecting the lower-highs in 2017 can make up the top-side of a symmetrical wedge pattern; i.e., an indecision pattern, as we see the Greenback continuing to digest gains.
This also highlights a key area to watch for potential support or, perhaps even for stop placement on long positions. The March swing-low came-in ahead of that trend-line, but given the rising slope of that trend-line, traders can look just below that March low while getting stops set outside of the wedge.
Chart prepared by James Stanley
What could revive USD strength?
The likely culprit here would be Fed-speak. Coupled with that drop in the Dollar has also been a fall in expectations for another rate hike in June. We're currently below 50% probabilities for a move at the bank's meeting in June; but just as we saw towards the end of February, that can change very quickly when Fed-members begin doing publicized interviews.
Also of issue are French elections to be held this weekend (the first round, at least). There's a considerable amount of fear around French elections given one of the prominent candidate's previous anti-Euro stances. While Marine Le Pen has softened that stance of recent, there is still a considerable amount of skepticism given recent history with election results, and continued volatility in the Euro is most certainly going to show in a DXY index that's overly-weighted with European currencies.
So, while near-term price action in the Greenback may feel very bearish and considerably negative, the longer-term setup is quite a bit different as we're still trading at elevated levels relative to the past 15 years. Also given the fact that the Federal Reserve is one of the few major Central Banks actually looking at tighter policy options, in stark contrast to an ECB that's pledged to remain dovish and a Bank of Japan that's shown zero propensity to come-off of their 'emergency-like' policy accommodation and a BoE that appears completely unmoved by rising inflationary forces – and the U.S. Dollar may be the only game in town regarding near-term rate hikes over the rest of the year.
--- Written by James Stanley, Strategist for DailyFX.com
To receive James Stanley's analysis directly via email, please SIGN UP HERE
Contact and follow James on Twitter: @JStanleyFX
DailyFX provides forex news and technical analysis on the trends that influence the global currency markets.