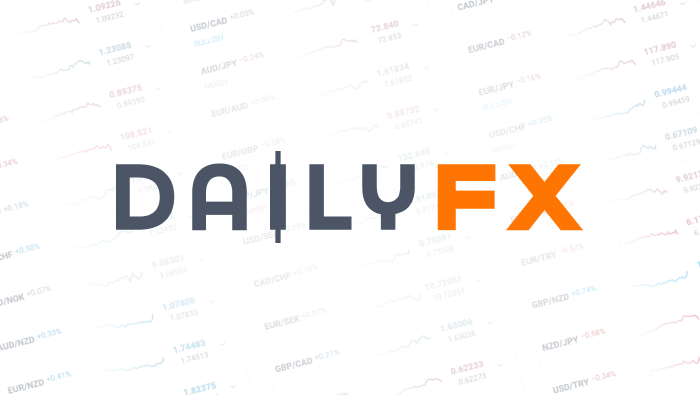 Markets Digest FOMC Hawkishness as BoJ Headlines Next Week
Talking Points:
- The Federal Reserve kicked rates-higher for the second time in 10 years this week. We did a three-part webinar series around the event, and you're more than welcome to walk through 'The Anatomy of Price Action Around a Rate Hike.'
- The big item on the calendar for next week is the Bank of Japan's rate decision; and the big question is whether the BoJ is going to upgrade economic forecasts after this new-found burst of weakness in the Yen.
- If you're looking for trading ideas, check out our Trading Guides.
To receive James Stanley's Analysis directly via email, please sign up here.
As we move towards the close of what's been another 'big' week for financial markets, we have one more major Central Bank announcement out of Japan before the end of the year. And 2017 is lining up to be very interesting, as we have a more-hawkish Fed now looking at three rate hikes for the year; and French and German elections will likely keep markets volatile on the geo-political front when they take place in April and August, respectively.
In today's Market Talk, we're going to recap three of the more pertinent price action events from this week while taking a look at what might develop in the week(s) ahead as we approach the New Year.
The Dollar is Really, Really Strong
A hike this week was pretty much a foregone conclusion, so when the Fed kicked rates-higher for the second time in 10 years on Wednesday, there wasn't very much shock. But what was interesting was the stronger guidance from the bank for 2017, 2018 and 2019; all of which saw upgraded forecasts for rate expectations.
This has sent the U.S. Dollar flying up to a fresh 14-year high; finally breaking above a longer-term Fibonacci level at 101.80 that had helped to set resistance for the past two weeks after the initial breakout in USD following the U.S. Presidential Election.
Coming into this week's FOMC announcement, the bar was already pretty high. The Dollar had already been on a rampant run in the wake of the election as markets were anticipating some element of additional hawkishness from the Fed. This is what helped to initially bring that 101.80 level into play as resistance after the Greenback had broken above 100, which was a prior zone of resistance that had held in the Greenback for the better part of two years.
Chart prepared by James Stanley
With price action now aggressively-bursting to new highs, traders would likely want to look for some element of support on the prior zone of resistance around 101.80; and if that doesn't show up, traders will likely want to re-assess when more well-confirmed support shows up on shorter-term time frames.
The Yen is Really, Really Weak
This is a theme that we've been watching since this summer when USD/JPY was testing the ¥100.00 level on the pair. And after the election, USD/JPY has run-higher by 16.9% in a little over a month; which is a stretch to say the least.
Yen-pairs could remain volatile next week. The major concern here is whether the Bank of Japan might upgrade their economic assessment after this new-found gasp of weakness in the Yen and the potential-strength that may follow in the Japanese economy as exporters have just gotten a huge bout of relief. If the BoJ does upgrade their economic assessments and forecasts, we can see some profit taking in these weak-Yen themes; at least temporarily. And in this scenario – the more pertinent aspect that traders would likely be wanting to watch for is whether the Yen finds some element of resistance after any potential upgrades of economic forecasts (support in USD/JPY) in the effort of triggering-in to longer-term entries.
Chart prepared by James Stanley
U.S. Equities are Seeing Rich Valuations
(for video discussion of this topic, please click here)
A key question was posed to Chair Yellen during this week's press conference; and that was whether she felt that U.S. equities were overvalued. Her response was that valuations appeared to be relatively normally considering the fundamental backdrop. And while 'normal' is a very relative word that could mean a lot of different things to a lot of different people; we've seen some very interesting events with broad-based measures of value.
The Shiller PE ratio is often one-such employed measure designed to measure normalized, cyclically-adjusted valuation metrics for the S&P 500. So, you can think of this as a broad-based type of Price-to-Earnings ratio. We're at 27.97 this morning, and to put this in relative scope, the last time that markets were this expensive was just ahead of the Financial Collapse in 2008. Before that, the previous time we were this high was in 1999, just ahead of the tech bust. The only other time in recorded history that the S&P 500 was valued at over 30x earnings was Black Tuesday, right before the Great Depression.
Historically speaking, the S&P 500 is very, very expensive. This can get more expensive, as we saw in the year 2000 when tech-stock mania was sweeping the world, and the Shiller PE set its all-time-high at 44.19 (the prior high was that 30-read just ahead of the Great Depression).
This isn't a thesis: Selling stocks just because their expensive can be a costly game because, as the saying goes markets can stay irrational far longer than the trader can remain solvent. But – these valuations do give reason to pause if looking to jump in the trend at this point after we've already put in a gargantuan-move, and the underlying fundamentals haven't growth quickly enough to support these new, more ebullient valuations.
--- Written by James Stanley, Analyst for DailyFX.com
To receive James Stanley's analysis directly via email, please SIGN UP HERE
Contact and follow James on Twitter: @JStanleyFX
DailyFX provides forex news and technical analysis on the trends that influence the global currency markets.