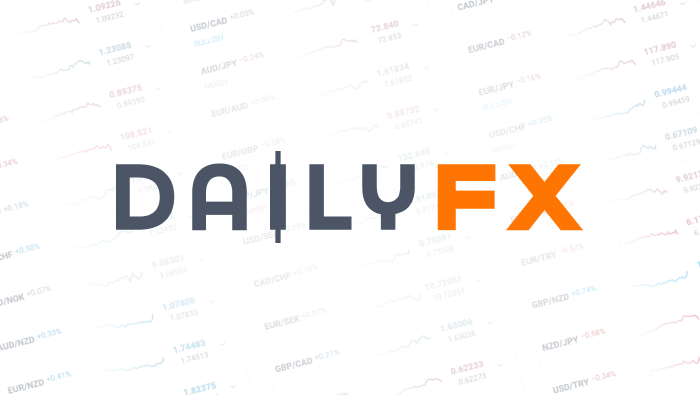 Prospect of Preemptive Rate Hikes Continue to Drive the Dollar
Talking Points:
- USD Strength has been all the rage across capital markets after fresh Fedspeak indicated that near-term rate hikes may be in the cards for the U.S. economy, in a 'preemptive' effort.
- This move of USD-strength has also been coupled with a crash in the Sterling, which appears to even be affecting the Euro to a slight degree; so in today's piece we attempted to separate the noise by looking at price action in non-GBP, non-Euro markets.
If you're looking for trading ideas, check out our Trading Guides. They're free-for-all and updated for Q4.
To receive James Stanley's Analysis directly via email, please sign up here.
Over the past two weeks the US Dollar has staged a top-side breakout, driven by hawkish Fed commentary that indicates that a rate hike may be in the cards in the next couple of months for the U.S. economy. This comes after a year that's seen global markets continuing to discount those probabilities under the premise that the Federal Reserve would stick to their recent pattern of 'talk hawkish, act dovish.' After all, if inflationary pressure is remaining subdued, and by most data points that the Fed watches, it has; why tighten policy and risk slowing down an already fragile economy?
Loretta Mester of the Cleveland Fed spoke to this last week, and for Fed watchers, Ms. Mester has become one of the more interesting follows because of comments like this. Ms. Mester argued for a 'preemptive hike,' perhaps as early as November, as she sees growth picking up in the 2nd half of 2016 and inflation moving back towards the bank's 2% target over the next couple of years. Ms. Mester noted that the U.S. economy is not overheating, but she also said that the Fed has learned from recent history how costly it can be to get caught 'behind the curve.'
Taking matters a step further, after Friday's NFP report Ms. Mester had another media appearance. After NFP's printed at +156,000 jobs for the month of September, she said that the report was 'solid' and that in terms of the Fed's dual mandate (inflation, employment, NOT stock prices), it made sense to nudge Fed Funds up by an additional 25 basis points. She also noted that all meetings are 'live,' meaning that planned meetings that didn't come with a scheduled press conference could still see the Committee move rates.
November is extremely interesting as this is just one week before U.S. Presidential elections. Given the pandemonium just two weeks after the last rate hike in December of 2015, it might make sense for the Fed to go into this next hike cautiously. Across the media we've heard of antagonism from a U.S. Presidential candidate accusing the Federal Reserve of taking a political stance by keeping rates artificially low to assist the U.S. economy throughout President Obama's tenure. The Fed has vociferously defended itself against this claim. With the next Fed meeting taking place just one week ahead of U.S. elections, should the Federal Reserve kick rates higher, this could possibly prove that the Fed is apolitical; but it could also create a quick burst of economic pressure, not unlike what was seen at the beginning of this year; and that could potentially impact the election itself.
More likely, we'll hear another version of the 'hawkish hold' scenario with eyes towards December. But, in the meantime we're likely headed for more USD-strength as investors try to get on the 'right' side of implied movements rate differentials. Even if the U.S. doesn't hike in November, there is a growing chorus for higher rates. Meanwhile in Europe, the U.K., Japan and China, representative Central Banks are still struggling with their economies and are likely far away from even thinking about higher rates.
So, USD strength carries the prospect of continuation, at least over the next few weeks as we approach the November FOMC meeting. Below, we're looking at one setup that could be attractive under that premise of continued USD-gains, and below that, we're looking at a contra-setup that could become attractive should the USD set a top and begin to weaken.
We've been discussing this setup for the better part of the past few months as USD/JPY dug down to a long-term support value near the widely-watched level of parity (¥100.00). And this out-sized move lower that lasted for much of a full year came fresh after a three year run that saw the pair gain more than 50% as driven by the fundamental tides of Abe-nomics. Shinzo Abe's administration continues to face pressure for the lack of results of three-plus years of QE. It's not likely that an Abe-led administration will just all of the sudden get prudent and stop trying to 'fix' the Japanese economy. In actuality, there is probably a sociological drive here that's curtailing the results of the BoJ's efforts; but that isn't likely to satiate the desire to bring inflation, and growth back to the Japanese economy.
So the big question is what the BoJ might do next. In September, the bank changed the way their doing stimulus moving-forward with the primary change being targeting the yield of the 10-year government bond rather than a rigid amount of bond purchases every month. That move in September could afford the BoJ extra flexibility for future stimulus efforts as they're now free to buy as little or as much as they want, and they can attack both ends of the yield curve.
After running into support around the parity level in June, the pair has been making higher-highs for the past 3.5 months. This isn't yet bullish, as USD/JPY has been unable to make a 'higher-high,' thereby giving us a descending wedge formation. But since Ms. Mester's comments USD/JPY has been creeping higher, and the prior swing high at 104.31 is in sight. If this level is taken out by rising prices, traders can then look to buy the 'higher-low' under the prospect of continuation.
Chart prepared by James Stanley
Another market that's tracked FOMC rate hike odds fairly well throughout this year has been Gold. As we came into the year with those exuberant Fed expectations for as many as four hikes in 2016, Gold prices were subdued and trading lower in the 2.5-year old downward sloping channel. But as global equity markets collapsed, and as the Fed backpedaled away from rate hike plans, Gold caught a major bid higher and moved up by nearly 30% in the first six months and eleven days of 2016.
But this hasn't been just a one-way movement: As the Fed has talked up the prospect of rate hikes, as they did in the month of May with eyes on the June FOMC meeting, Gold prices have moved lower; only to pop-higher again as the Fed has relented on those rate hike plans/hopes. After the May retracement, it was the NFP report on June 3rd that really seemed to cauterize this theme.
With Ms. Mester's comments kicking off another cycle of USD-strength on the back of higher-rate expectations, Gold prices have gotten smashed– very similar to what happened in May. So traders would probably want to be very careful of getting long Gold until something in that situation changes. From a technical perspective – this means wait for a deeper support level to be seen, again very similar to the month of May when Gold prices dropped below prior price action swings to find support at the psychological level of $1,200. This same level can come into play, and should a 'higher-low' develop above this level, there may be a top-side reversal play in the cards: But again, traders would want to make sure that the fundamental catalyst exists for a reversal (Fed goes/indicates dovishness).
Chart prepared by James Stanley
--- Written by James Stanley, Analyst for DailyFX.com
To receive James Stanley's analysis directly via email, please SIGN UP HERE
Contact and follow James on Twitter: @JStanleyFX
DailyFX provides forex news and technical analysis on the trends that influence the global currency markets.