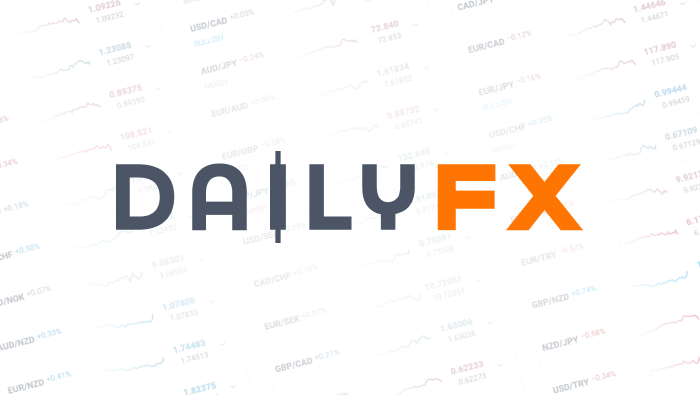 BoJ Preview: 'Comprehensive Assessment' to Set the Tone
Talking Points:
- Tonight/early Wednesday morning brings the widely-awaited Bank of Japan rate decision, and while few are expecting any gigantic changes at tonight's meeting, the release of a 'comprehensive assessment' of the BoJ's current monetary policy framework is expected to set the tone in Yen-pairs in the weeks and perhaps even the months ahead.
- There are extremely divergent expectations about what might actually happen, so much so that nobody appears to 'really' know what to expect. Probabilistically speaking off of what we've seen thus far, it would appear that the 2% inflation target is not at risk, and tonight's review will be more of a question of how quickly that target can be reached as opposed to whether the goal posts should be changed.
- If you're looking for trading ideas, check out our Trading Guides. And if you want something more short-term in nature, check out our SSI indicator. If you're looking for an even shorter-term indicator, check out our recently-unveiled GSI indicator.
To receive James Stanley's analysis directly via email, please SIGN UP HERE
Later tonight/early tomorrow morning, the Bank of Japan is expected to announce the results of the comprehensive review of their monetary policy. Coming into the July BoJ meeting, expectations were extremely high for additional easing for the economy. That meeting came fresh on the heels of Japanese elections that gave the appearance that Prime Minister Shinzo Abe would face lessened political resistance to his economic policies and reforms, but when the BoJ didn't announce the 'bazooka' of stimulus that markets were looking for, they instead said that they were going to release a 'comprehensive review' of their current monetary policy at their next meeting in September; and markets responded by slamming the Yen into resistance.
This is highly abnormal and caught markets completely by surprise. All that we really know here is that BoJ Governor Haruhiko Kuroda has ordered his staff to do prep work for the review ahead of the announcement, and that likely, the inflation target for Japan won't change. In a follow-up interview, Mr. Kuroda said that the purpose of the review is to consider how to hit the 2% inflation target as soon as possible, not to question the target itself; as this was set in 2013 in a joint statement with the Japanese government, meaning, it's the banks job to hit the target, not change the goalposts of the target itself.
The big question is whether this review will lead-in to more stimulus or an introduction of monetary prudence. Many are questioning Japan's ability to do more stimulus given the size of their programs over the past four years; although in that last BoJ press conference Mr. Kuroda addressed this head on, sharing his view that the BoJ hasn't yet hit the limits of monetary expansion.
But there are some very big peripheral questions to be answered by the BoJ in this review, as in what are they going to do about the 2% target that they announced in April 2013 that they said they expected to hit in 2 years? That was April of 2015, or approximately 17 months ago, and yet we're still very far away from that target being realistically met. Also at issue are negative rates: The BoJ announced that they were moving to negative rates in January of this year and this has pretty much worked out as bad as the bank might've hoped. So would they dare to do more here given that results have been non-existent? And in terms of asset purchases: The BoJ has been buying ¥80 Trillion a year in assets for a few years now. They're already cornering their own government bond market. Does the BoJ dare do more after four years have shown little hope of actually kick-starting inflation?
And on the topic of additional monetary expansion, how might Japan look to get this done? Will it be more QQE, or Qualitative + Quantitative Easing, or will we even perhaps hear a mention of the highly-theoretical 'helicopter money' that many were expecting to be announced just a few short months ago (and which technically isn't legal under current Japanese law).
So, nobody really knows what the BoJ will say during this review to be released tonight. This could lead to hazardous conditions if trading around the Yen as markets are appearing to approach tonight's event rather tepidly under the same guise of uncertainty that we are. On the charts below, we're looking at three different Yen-markets that are likely to see extreme volatility around tonight's BoJ announcement.
This is a rather obvious one and given the Federal Reserve meeting set to take place tomorrow, this pair is in four a double-dose of Central Bank-driven volatility. Short-term price action has been narrowing into a tighter range as we near the BoJ, but on a 'bigger picture' basis this pair is really the story of two trends. From Q4 2012 until last August, the Yen stayed fairly weak as the BoJ stimulus was firing at full throttle (this is shown in purple on the below chart). But last summer, as China began to slow down even more aggressively, the Yen began to strengthen and this led to a full year in which markets reversed that prior theme of Yen weakness under the specter that Japanese stimulus may not be able to turn the decades-long deflationary trend.
On the chart below, we look at both of these 'themes' in USD/JPY, along with the recent support hit to the vaulted psychological level at ¥100.00.
Chart prepared by James Stanley
This is another Yen-pair running up against a long-term psychological support level, with AUD/JPY encountering the 75-level that was a critical level of support in the post-Financial Collapse environment. The down-trend in AUD/JPY is a bit older than what we looked at previously in USD/JPY, as AUD/JPY has the inclusion of some additional weakness that was seen in the Aussie between November of 2014 and last summer.
Chart prepared by James Stanley
This pair doesn't appear to be able to catch a bid at all (or price). Since last week's BoE meeting the Sterling has been getting raided; and while most pairs are trading tepidly ahead of the BoJ, GBP/JPY is continuing to drive lower as if nothing is on the calendar for tonight.
Should tonight's event turn into Yen-strength, GBP/JPY would likely be a market that traders would want to focus on, or at the very least watch; with the potential to add-in a really weak GBP with what could be a strong Yen. On the flip-side, should the Yen get weak on the back of tonight's review, trading that weakness with an already weak GBP would be a sub-optimal way of going about the matter.
Chart prepared by James Stanley
--- Written by James Stanley, Analyst for DailyFX.com
To receive James Stanley's analysis directly via email, please SIGN UP HERE
Contact and follow James on Twitter: @JStanleyFX
DailyFX provides forex news and technical analysis on the trends that influence the global currency markets.