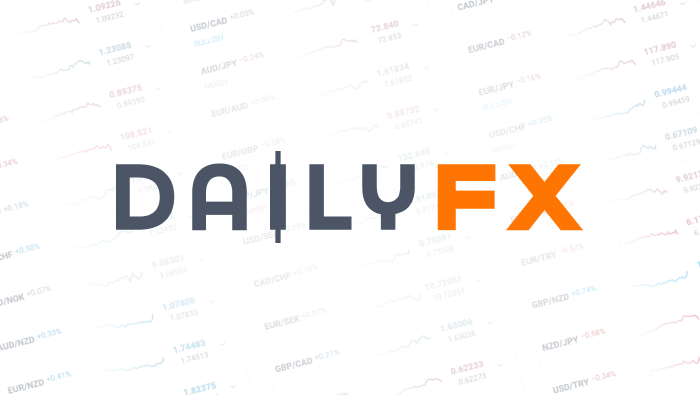 Gold, Stocks and USD are Primed for FOMC
To receive James Stanley's analysis directly via email, please SIGN UP HERE
Talking points:
- Today at 2pm we get another FOMC rate decision; and there are virtually no expectations for a change today. And given that there is no press conference, the predominant focus will be on the Fed's statement.
- Markets are wrestling with the feasibility of U.S. rate hikes in the remainder of the year and the Fed has displayed a persistent drive towards trying to 'normalize' rate policy despite the plethora of global risks. With U.S. stocks sitting near all-time-highs and with the labor market showing gains, the big question is how strong the Fed feels the American economy is at the present and this will likely drive U.S. rate expectations which will then impact the US Dollar, Stocks and Gold prices.
- If you're looking for trading ideas, check out our Trading Guides. And if you want something more short-term in nature, check out our SSI indicator. If you're looking for an even shorter-term indicator, check out our recently-unveiled GSI indicator.
Today's Federal Reserve meeting is all about the statement. The July meeting brings no press conference and no economic projections: For that, markets will need to wait for the next meeting in September. But given this two-month gap between today's meeting and the next one, and further given the confluence of variables with which the Fed is forced to make this decision, today's statement could take on significant importance a markets wrestle with the feasibility of an actual rate hike from the Fed in the near-future.
We've discussed the context of the situation numerous times, most recently on Monday in our Price Action Preview for this week; and with a bit more background last week in the article, Will the Fed Feedback Loop See the Bank Take another Hawkish Tilt?
U.S. Stocks are currently sitting near all-time highs, and over the past year, this is the type of situation that has seen the Fed take a hawkish stance towards rate hikes; either through the dot plot matrix or verbiage in the statement denoting 'strength' in the U.S. economy. And as this hawkish view came-in to markets, stock prices softened, people got worried and then fear of a recession or market crash became the focal-point for global markets. This happened in August of last year, and again in January/February of this year.
In both situations, sell-offs were off-set by the Fed making dovish moves or giving dovish statements or even just dovish commentary in media interviews that removed pressure from equity markets. And as that pressure eased in both scenarios, U.S. stock prices moved right back into their bullish trends. And now with the S&P and Dow Jones sitting at all-time highs going into this month's Fed statement, the Fed has ample opportunity to talk up the prospect of rate hikes later in the year.
But don't expect the Fed to be overly-hawkish here, as there remains a plethora of risks for the global economy from the major economies and trading partners of China, Europe and Japan. So the drivers from today's Fed meeting will likely be within the details of the Fed's statement. Of particular importance is the Fed's take on the Labor market, as their last meeting in June took place after an abysmal NFP report from May (released in early June). But early July brought on a big change of pace with a blowout beat on June NFP's, so concern around the labor market appear to have abated, at least for now.
As we go into today's meeting, the U.S. Dollar is sitting at four-month highs; levels not seen since March when the Fed dropped their expectation for rate hikes this year to two from four. USD has been ranging over the last week near resistance, emblematic of the fact that traders are continuing to bid the currency off of 'higher-low' price action support as we approach today's Fed meeting.
Created with Marketscope/Trading Station II; prepared by James Stanley
Another market that has been range-bound near resistance as we approach today's Fed meeting is the S&P 500. As mentioned earlier U.S. stocks have shot-up to all-time-highs, and this is seemingly on the back of the expectation for a) more accommodation from global Central Banks (looking at Japan right now) and b) the fact that markets are likely expecting the Fed to avoid hiking rates even if the U.S. economy might be strong enough to bear it given the set of global risks that the world is facing right now. This is similar to what we heard at last September's 'hawkish hold,' when the Fed avoided raising rates after Chinese equity markets had imploded. So as these events have taken place, whether they be Brexit, or worsening economic data, have ended up bringing strength into stock prices under the expectation of more accommodation.
The fact that the S&P has been caught in a range near resistance for the past two weeks shows that investors are hesitant about this continuing whilst stock prices sit near highs.
Created with Marketscope/Trading Station II; prepared by James Stanley
Another market primed to move around today's statement is Gold. Gold prices have moved fairly actively this year around U.S. rate-hike expectations; displaying different tonalities, getting stronger along with a stronger dollar during times of extreme risk aversion (such as around Brexit) and at others, trading in the traditional 'anti-dollar' fashion that it's commonly known for.
Of recent Gold prices have been taking a hit since setting a fresh near-term high a little over two weeks ago. Just after that high was set, we warned of RSI divergence indicating the possibility of a retracement in the up-trend; and that retracement has continued to dig lower-lows and lower-highs. More recently, however, Gold prices are attempting to be trying to carve out support above the $1,310 level with short-term higher-highs printing above support (shown with red line). But this is similar to what had happened last week, as Gold prices attempted to cling-together a series of higher-lows but failed.
If the Fed does make a hawkish move today by signaling strength in the U.S. labor market, this could further dent Gold prices and this could, eventually lead-in to an attractive long-term support zone between the $1,283.82-level and $1,301.61.
Created with Marketscope/Trading Station II; prepared by James Stanley
--- Written by James Stanley, Analyst for DailyFX.com
To receive James Stanley's analysis directly via email, please SIGN UP HERE
Contact and follow James on Twitter: @JStanleyFX
DailyFX provides forex news and technical analysis on the trends that influence the global currency markets.