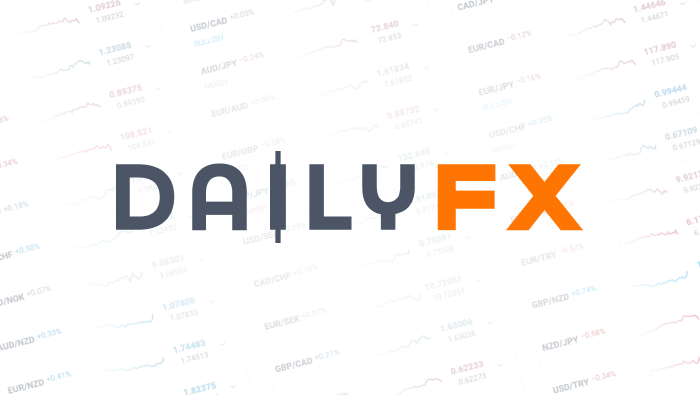 Equities Vulnerable as the World Enters a Post-Brexit Reality
Talking Points:
- Risk aversion continues to show on the heels of last Friday's Brexit referendum.
- There is quite a bit of uncertainty, and this is certainly still a fluid situation as we aren't even sure when the U.K. might formally trigger Article 50. This may not happen until October as the Conservative Party in the U.K. looks for a successor to Prime Minister David Cameron.
- If you're looking for trading ideas, check out our Trading Guides. And if you want something more short-term in nature, check out our SSI indicator. If you're looking for an even shorter-term indicator, check out our recently-unveiled GSI indicator.
The British Pound continued its fall… After the dramatic drop on the heels of Friday's Brexit vote, the British Pound gapped lower to start the week and has continued to drive to fresh 30-year lows. The 'meltdown' in the British Pound is being widely discussed in mainstream media, so this is about the time that traders should begin to get cautious of chasing the move. At bay is how the Bank of England might respond to this vote, with the possibility that we may get a rate cut in a proactive move from the BOE. A full month ahead of the referendum, we heard from multiple BOE members that said that the British economy may need a rate cut, even in the event of a 'remain' vote, which was somewhat of the assumption of the bank. This was in response to the question as to whether the recent bout of weakness in UK data was associated with investors tightening up risk ahead of the Brexit vote or whether it was a legitimate sign of slowdown in the U.K. economy. At this point, the answer to that question no longer matters: The U.K. is slowing down and now with this additional bout of uncertainty, there are very few reasons for investors to want to accumulate Sterling.
But on the question of sustainability is the fact that this move has been driven by relatively low volume. Coming into the vote, many institutions tightened up risk and closed-out of positions for fear of the unknown. As we advised going into the referendum, liquidity was expected to be extremely low; and this likely contributed to the sharpness of the moves that were seen to close out last week. On the chart below, we attempt to put this recent move in scope by looking at real volume last week compared with weeks' prior. Notice that last week, with the out-sized move that was seen in the British Pound, the indicator showed the lowest volume in six weeks transact in GBP/USD, which is likely a direct function of market players actively averting risk by avoiding GBP.
Created with Marketscope/Trading Station II; prepared by James Stanley
Even against the Japanese Yen, of which the British Pound lost nearly 2,700 pips against on Friday, we can see extremely low volume on last week's chart to illustrate the fact that this was also driven by extremely low activity.
Created with Marketscope/Trading Station II; prepared by James Stanley
What Does a Low Volume Move Mean?
It means that traders should be cautious, as there could be a sleeping giant (institutional players) on the side-lines that could significantly change price action should they begin to come back into GBP-markets. This doesn't directly spell a reversal or a continuation move; it simply means that there is increased potential for even higher volatility in either direction; so traders in GBP-pairs should continue to exercise extreme caution when trading anything related to the UK, British Pound or the Euro.
An Interesting Move Has Been Taking Place in Equities
While the Sterling has been putting in jaw-dropping moves, an interesting shift has been taking place within the equity space. As many expected, the UK100 (FTSE100) took a hit on the heels of last week's Brexit vote. But perhaps more interesting is the even larger hit that was seen in European bourses on the back of last week's vote. And if we dig inside of those equity moves, the banking sector has been getting hit especially hard as names like RBS (Royal Bank of Scotland) and Barclays were suspending after tripping their circuit breakers by moving more than 8% on the day. This brings the running tally to a -26% decline in Barclays and over -30% in RBS since their Thursday close.
On the chart below, we look at the UK100, which despite last week's Brexit vote closed in the green after a tumultuous close to the week.
Charts prepared by James Stanley
European stocks hit even harder
While German equities saw similar late-session ramp on Friday, they put in a more-bearish formation than what was seen in the UK100 as prices closed lower on the week.
Charts prepared by James Stanley
And perhaps even more bearish is recent price action in French stocks, as a long-term symmetrical wedge was broken by falling prices. On the chart below, we're looking at the past 15 years of price action on the CAC40 (FRA40).
Charts prepared by James Stanley
And on the chart below, we zoom in on that recent move in the CAC40 (FRA40) to make a relative comparison to last week's price action in the UK100 (FTSE100) and GER30 (DAX).
Charts prepared by James Stanley
What could this mean?
This may be highlighting the fact that the European economy could be more vulnerable to Brexit than even that of the United Kingdom. While British exporters certainly enjoy the robust trading relationship with European consumers, the weaker British Pound driven by Brexit concerns may actually help offset some of that lost business as U.K. exports have just gotten about 10% cheaper. Meanwhile, Europe is still tangled in the same mess that they've been trying to work through for the better part of five years, and now they have to fight through it without their second largest economy and second largest military.
If this does turn into a true Macro-type of 'risk-off' event, European shares could continue to be far more vulnerable.
--- Written by James Stanley, Analyst for DailyFX.com
To receive James Stanley's analysis directly via email, please SIGN UP HERE
Contact and follow James on Twitter: @JStanleyFX
DailyFX provides forex news and technical analysis on the trends that influence the global currency markets.