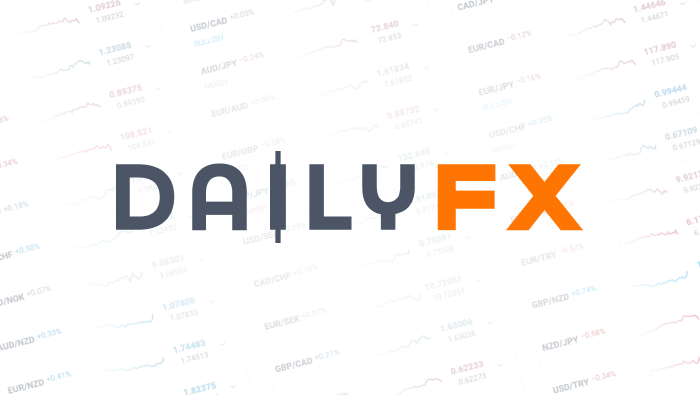 Risk Aversion Roars Ahead of Fed, BOJ, MSCI
Talking Points:
- This week brings a flurry of inflection points for markets: Tonight is the expected MSCI decision for Chinese A-shares to be included in equity benchmarks, Wednesday brings FOMC with the Bank of Japan following later that night. In the week after, we have the Brexit referendum.
- Risk markets are showing divergent tones with a recent up-tick in risk aversion that saw many Asian markets off by 3% or more last night. In today's article, we look at the diverging paths of the Nasdaq 100 and the S&P 500 in the United States.
- If you're looking for trading ideas, check out our Trading Guides. And if you want something more short-term in nature, check out our SSI indicator. If you're looking for an even shorter-term indicator, check out our recently-unveiled GSI indicator.
Big Decision for China
It was a rocky session in Asia, led by Japan and China as the Nikkei lost -3.51% on the session while the Shanghai Composite moved lower by -3.21% and the Shenzhen Composite sold off by -4.76%.
The next 24 hours will be big for Chinese equities, as MSCI is expected to release their decision on whether or not to include Chinese A-shares into emerging market equity benchmarks. Coming into June, it looked as though a positive decision was a near-certainty as Chinese stocks throttled higher, driven by massive capital inflows. But more recently, there have been signs that give the appearance that China may have to wait a bit longer for those indexed flows.
A similar theme took place last year in Chinese equities as a massive rally ran all the way into June as MSCI debated whether-or-not to include A-shares in 2015. At that decision, the CSI 300, a Chinese Index of 300 of the largest companies in China had run up by 150% in the year prior. MSCI rejected China's bid, and this led to the massive drop that's seen the Shanghai Composite lose -44.26% over the last year while the Shenzhen Composite lost -41.48%. At the rejection, MSCI framed their decision in a very positive manner, saying that Chinese stocks were 'on track' for inclusion and that 'substantial progress' had been made. But their requests for a more open market and more-consistent rules have come under pressure in the year since that decision.
By August, that Asian equity weakness had seeped into the Global economy as the rest of the world felt 'China's Black Monday.' In response to the tumult seen in August and then again in January and February, Chinese regulators attempted a flurry of actions in the effort of stemming the declines, including a rough implementation of circuit breakers that seemed to only exacerbate the selling in the earlier portion of the year.
On the chart below, we're looking at Chinese A-shares around that MSCI decision last year. In the four months preceding last June's announcement, Chinese A-shares ran up by nearly 70% on the anticipation of inclusion into MSCI benchmarks. But when this didn't happen, Chinese A-shares took a drubbing that, technically hasn't yet stopped. While we've had a couple of periods of higher prices (as indicated by each of the blue channels below), selling came back in short order to continue driving prices lower.
Created with Tradingview; prepared by James Stanley
If you want to trade Chinese weakness, look to Japan
For those that do want to trade the theme of continued Chinese weakness, there may be some hurdles to cross before doing so; and this speaks to some of the same qualms that MSCI had raised last June in that previous rejection. For traders that do want exposure to this theme, a requisite way of looking to trade this is to look at the neighboring trade partner of Japan. Japanese markets are in an extremely vulnerable state at the moment, and each time that the Bank of Japan has tried to offset this concern, markets haven't responded in the way that they've wanted.
The bank made the move to negative rates in January in the hope of spurning Yen weakness. And that worked for approximately one day until risk aversion came roaring back, aided in part by this unexpected decision from the BoJ as markets began to worry that global Central Banks have begun to run out of steam.
Should risk aversion continue, long Yen remains an attractive venue for the continued drive of safe-haven flows.
Created with Marketscope/Trading Station II; prepared by James Stanley
US Stocks Setting-Up
Last week, we noted the divergence being seen in US equities, and such a situation exists thus far on the early open to the new week. The relationship that we've been discussing is the fact that the Nasdaq 100 is giving the appearance of a bearish formation while the S&P 500 is continuing to show bullishness.
With FOMC on the docket for Wednesday, we'll likely see near-term equity trends take on one direction or the other with this continued divergence unlikely to last in a great degree for too long.
On the chart below, we can see the current bullish setup in the S&P 500 as price action remains supported at a prior batch of support points. Also of note is a projected trend-line that had previously been resistance, now showing up as support.
Created with Marketscope/Trading Station II; prepared by James Stanley
And on the below chart, we're looking at the divergent setup in the Nasdaq as the longer-term formation here is looking more bearish than what is showing the S&P 500. While the S&P just rallied up to a fresh high last week, the Nasdaq 100 has been putting in lower-highs for the better part of the past eight months. And if equities truly are near a turning point, we'll likely see the tech-heavy Nasdaq get hit first before many of the blue-chip names represented in the S&P 500.
Created with Marketscope/Trading Station II; prepared by James Stanley
--- Written by James Stanley, Analyst for DailyFX.com
To receive James Stanley's analysis directly via email, please SIGN UP HERE
Contact and follow James on Twitter: @JStanleyFX
DailyFX provides forex news and technical analysis on the trends that influence the global currency markets.