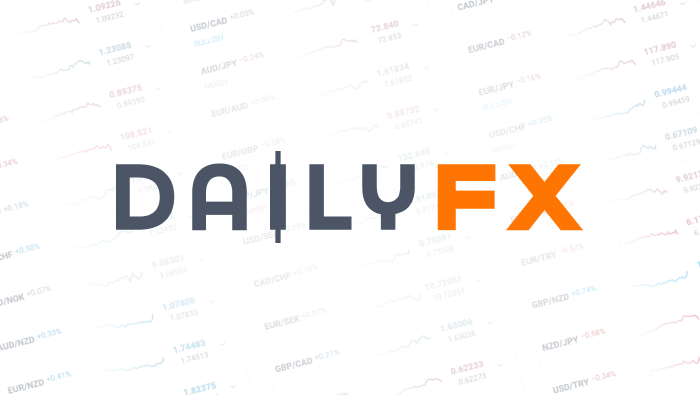 Japan Echoes Growth Worries as the Fed Looks to Hike
Talking Points:
- Yen pairs are putting in vicious reversals after Japan canceled a planned sales tax increase, while also announcing that a 'comprehensive, bold economic package' was coming this fall.
- Mr. Abe sited global economic pressure with continued slowdown in emerging markets as primary reasons for the delay; and this is somewhat counter to the tone taken on by the Fed as the American Central Bank looks to normalize policy by hiking rates. Which Central Bank is correctly forecasting global economic direction?
- If you're looking for trading ideas, check out our Trading Guides. And if you want something more short-term in nature, check out our SSI indicator.
When Shinzo Abe re-emerged in the Japanese political spotlight in 2012, he brought with him hope and a loosely formulated plan. After two-plus decades of deflation had reverberated through the Japanese economy, there were few ideas as to what may actually help to turn the low-growth tide that had continued to plague the economy through the technology and housing booms that sprang up all over the world. But Mr. Abe, after having resigned the Japanese PM post in 2007, went back on the campaign trail with his aggressive plan to attack economic deflation and the low-growth symptoms head-on with his 'three arrows' approach, which has since been dubbed, and even referred to by the man himself as 'Abenomics.'
Mr. Abe's three arrows are 1) fiscal stimulus 2) monetary easing and 3) structural reforms. He was able to institute two of these fairly quickly after winning over Japanese voters in the fall of 2012, but the third has remained an elusive. Fiscal stimulus and monetary easing have been addressed numerous times through multiple rounds of QE over the last three-and-a-half years, but addressing structural reform has been significantly more difficult. And perhaps more troubling, the Japanese economy continues to struggle to achieve that elusive 2% inflation target despite these numerous rounds of easing.
A major aspect of structural reforms for the Japanese economy have been increasing sales taxes, of which Japan still has some of the lowest in the world. In 2012 before Mr. Abe came back into power, the Diet of Japan (like Congress, Parliament, etc.) had passed a bill to increase the consumption tax to 8% in 2014 and 10% in 2015 with the goal of balancing the national budget while also discouraging domestic consumption. And the last time Japan hiked taxes, from 3% to 5% in 1997, the Japanese economy went into a deeper state of recession and deflation only worsened. When the scheduled tax hike went through in 2014, the Japanese economy again went into recession.
So when the scheduled tax hike in October of 2015 was set to take place, Japan balked at the idea of actually pushing it through for fear of the same thing happening. So that hike was delayed into 2016 until last night, when Mr. Abe announced that this hike to a 10% consumption tax will be delayed for an additional two and a half years for fear of sending an already fragile economy back into deflation. Mr. Abe presented the decision as a necessary step to offset external risk factors, such as a slowdown in China and emerging market economies.
But this delay of an increase in sales tax wasn't the only announcement from Mr. Abe as he also went on to say that Japan will launch a 'comprehensive, bold economic package this autumn.'
Curiously, Japanese markets did not respond as they normally have after a stimulus announcement over the past few years. While previous announcements of stimulus brought on Yen weakness and Nikkei strength, last night brought on the opposite of that theme as we saw Yen strength and a brisk fall in the Nikkei; both risk aversion-like moves.
Two weeks ago, we looked USD/JPY as the pair continued to retrace higher in the bigger picture down-trend that's been the predominant theme for the better part of a year. As mentioned, USD/JPY had built a steady up-trend during this retracement, producing a well-tested trend-line while also showing higher-highs and higher-lows. We pointed out the level of 109.10 as a potential support level, as this was a prior swing low as well as being a 23.6% Fibonacci retracement of the prior major move.
Charts prepared by James Stanley
The Nikkei is also interacting with an interesting trend-line, and this can be found by connecting the lows on May 6th to the lows on May 23rd.
Charts prepared by James Stanley
Japan Sending Warnings While the Fed looks to hike?
One of the more noteworthy observations at the moment is the divergence between American and Japanese economic policies. While the Fed is talking up strength in the American economy, Japan is seemingly sounding the alarm bells. Last night's moves in response to the news that was delivered out of Japan highlight the fact that Mr. Abe and Japan may have sparked another bout of risk aversion by communicating a rather dire message, similar to how the move to negative rates in January only ended up bringing on even more Yen-strength.
It is always dangerous to assign too much value to any single day's worth of price action, but this is a theme that should be worthy of watching as we near the next Federal Reserve meeting on June 14th-15th. Previously, the Fed has backed down from rate hikes for fear of global economic pressures, as we saw in September of last year.
We've previously written about the 'Fed Feedback Loop,' in which the Federal Reserve appears to be responding to stock prices by becoming more hawkish or dovish towards future rate hikes based on market dynamics. And after the Fed started to go dovish in February of this year, equity markets began to rally. And as stock prices began to approach prior highs, the Fed became more and more hawkish. So as we near the June rate decision, there is a legitimate chance of seeing the bank move policy in two weeks as stocks sit near all-time highs.
Interestingly, this bearish tone taken on by Mr. Abe has brought in a quick reversal of the prior move, and a longer-running trend-line connecting the swing highs of last year has come in as resistance twice over the past six weeks. Again, we don't want to assign too much value to a single day's worth of price action, but should this resistance hold, there could be some significantly volatility on the way very soon.
The big question at this point is which Central Bank is correctly forecasting the direction of the global economy. The United States and the Federal Reserve as the bank looks to further normalize policy, or Japan sounding the warning sirens while they continue the decades-long struggle to battle deflation?
Charts prepared by James Stanley
--- Written by James Stanley, Analyst for DailyFX.com
To receive James Stanley's analysis directly via email, please SIGN UP HERE
Contact and follow James on Twitter: @JStanleyFX
DailyFX provides forex news and technical analysis on the trends that influence the global currency markets.