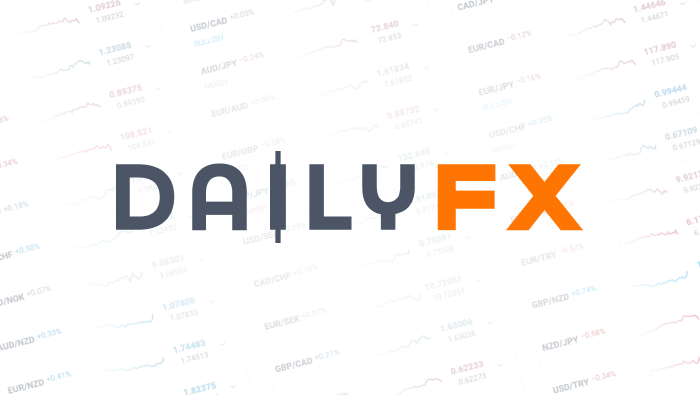 Chinese Exports Drop by Most Since 2009: Stocks Remain Supported
Talking points:
- The post-Yellen Congressional Testimony rally remains supported, although pullbacks over the past two days have given the appearance of potential resistance: Traders still need to exercise caution given that we're hearing from the three largest Central Banks over the next eight days. And manage risk; always manage risk.
- We got another disappointing print out of China last night as exports contracted by a full -25.4% in USD-terms (-20.6% in Yuan terms). Chinese markets actually went up last night, as hopes for more stimulus have kept the bid strong.
- Short stocks and Long Yen were predominant themes in our Top Trading Ideas for 2016. Click here to access our DailyFX Trading Guides, which include those along with quarterly forecasts.
Chinese Exports Crushed: Chinese exports went down by 1/4th in February of this year; a full -25.4% in USD-terms, and -20.6% in Yuan terms versus an expectation for an -11.3% decline. This is the largest decrease seen in Chinese exports since May of 2009. Imports also came in weaker with an -8% decline, and this was the 16th consecutive month of contraction.
This is yet another extension in disappointing trade data out of China that alludes to a heavier-than-wanted contraction taking place in the economy. Those fears were somewhat assuaged over the weekend at that National People's Congress as China held on to a 6.5% growth rate. Premier Le Keqiang announced a 6.5-7% growth target, and this was largely thought to be bullish in the fact that it would likely bring on heaps of stimulus from Beijing to accomplish that GDP growth.
And this speaks to the topic that was central in our special report on the Chinese economy, entitled, Inside China: It's Just a Matter of Time and it May Have Already Begun: Debt-fueled growth. In that report we looked at the remarkably consistent stream of Chinese growth and the fact that much of that growth, especially of recent, has been fueled with debt. With this growth target set over the weekend, it was largely considered that China was going to keep taking out debt to fuel growth, and this could help pull the global economy back from the brink while other issues were addressed like commodity prices, interest rates, etc.
So, while the data is bad (and has been bad), hope is still keeping global markets, especially those in China, somewhat supported on the thesis that Central Bankers will continue supporting equity markets with loose monetary policy.
One market that did show the initial signs of risk aversion on this Chinese trade data overnight was the Yen, as Yen strength has been showing over the last 24 hours versus most major currencies. As we've been saying for the past six months, The Yen is the Safe-Haven Vehicle of Choice considering the flurry of factors facing the global economy. With a Bank of Japan meeting on the calendar for next week, there was a growing hope of additional stimulus out of Tokyo, but this disappointing trade data out of China last night may have been enough to hasten risk-aversion bets.
One particular market of note for focusing on the Yen is against the Euro, where a Central Bank meeting on Thursday has seen investors increasing bets for an increase to European QE. We go over the macro-economic basis for the setup in the article, EUR/JPY: Where Weaker Just Means More Negative. And for those that want to avoid the Euro ahead of the ECB, we went over a similar setup against the Sterling in the article, News Can Help, News Can Hurt.
Created with Marketscope/Trading Station II; prepared by James Stanley
Stocks showing a bit of 'softness,' is the rally over: No; at least not yet. Near-term price action on most major equity indices is still supported, so this isn't a risk-aversion market, at least not yet. We're still clinging to the post-Yellen gains that began on February 11th after day two of her testimony in front of Congress.
On the S&P 500, the support level that we mentioned yesterday at 1,985 is still holding the lows. Traders that do want to trigger a short position need to be cautious as we're sitting in front of three major Central Bank announcements over the next eight days, and price action could see significant volatility. But if prices can break below this support level, and then find resistance in this same vicinity, the short-setup could be there with a stop above the previous high at 2,010. We discussed this setup in more depth in the article, Will the Fed Feed the Bulls, or Set Them Out to Pasture?
Created with Marketscope/Trading Station II; prepared by James Stanley
In Europe, the German DAX has just moved up to an interesting level of resistance. The Friday high inflected directly off of the 61.8% Fibonacci retracement of the most recent major move, as well as a quarter-line within the below channel:
Created with Marketscope/Trading Station II; prepared by James Stanley
We have a similar such setup in the Nikkei. After setting a high on Friday, we've seen two days of pullback. But this market is still bullish in the short-term, and the recent major move has a Fibonacci retracement that appears to be setting current support and resistance. Notice the support coming in at the 61.8% retracement of the move at 16,702. Traders can use this level similar to the 1,985 level on the S&P 500, waiting for price action to first break below, and then to resist before looking to trigger the short.
Created with Marketscope/Trading Station II; prepared by James Stanley
--- Written by James Stanley, Analyst for DailyFX.com
To receive James Stanley's analysis directly via email, please SIGN UP HERE
Contact and follow James on Twitter: @JStanleyFX
DailyFX provides forex news and technical analysis on the trends that influence the global currency markets.