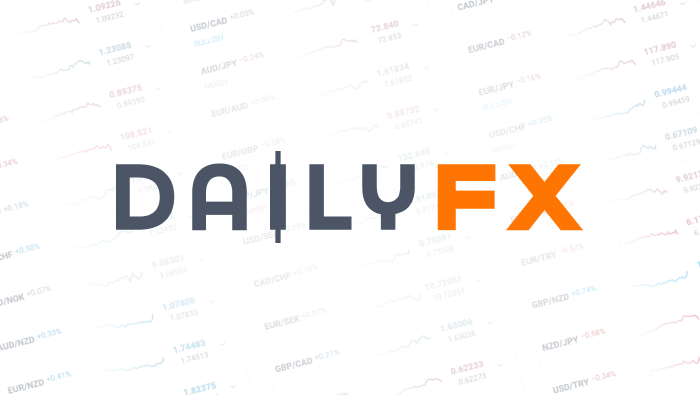 China Takes Another 7% Hit: Trade the Pain in Japan
Talking Points:
- China continues to tiptoe on a dangerous tightrope of debt, and it appears that they're going to attempt to offset this weakness with more debt. Yesterday brought the announcement that China was opening their debt markets so that foreign investors could participate.
- Gaining exposure to China can be a challenge for those outside of the Mainland. For those investors, Japan could be a far more attractive play. The 66.82% overnight right imposed a month ago against Yuan shorts highlights the danger of playing directly against China right now.
- The predominant theme for DailyFX coming into 2016 has been long-Yen and short stocks. Click here to access our trading guides, forecasts and top trading ideas for this year.
Yesterday we wrote how China was the outlier amongst equity markets as it was one of the few that hadn't traded lower in the 24 hours prior while most other stock markets were showing signs of resistance; and today we have a complete reversal of fortune: China was the sole equity market showing signs of fear last night while the rest of the world's equities found some element of footing.
The Shanghai Composite was down by -6.41% and the Shenzhen Composite was down by -7.34%. The timing of this move is what might be most worrying, as China has essentially been guiding matters since the end of the Lunar New Year two weeks ago. Last week saw the rollout of numerous new measures designed to shore up the Chinese economy, and this weekend brought a fresh sacking of their Securities Regulator, which, for some reason has traditionally led to gains in the immediate days following such a human resources issue. So Chinese stocks extended their gains and looked as though they might be on the cusp of recovery. Even the media in China had begun to look for a bottom being in-place despite having just set a new low not more than a month earlier.
But last night's selling erased all of those gains and then some, and now these indices sit below their Lunar New Year re-opening levels, and this is somewhat of the nature of bear markets and down-trends: Hope builds as selling pressure recedes, and this can even last a while, and then BAM – another reason for more selling and new lows come in to the market. This is a little more elastic than top-side moves because, in general, human beings feel fear (and losses) far more than they feel joy (and winning gains). This is called prospect theory and we discuss this in our Traits of Successful Traders research series.
We discussed a bear flag in Chinese stocks yesterday with a specific focus on the Shanghai Composite. That bear flag is now broken. But as we've been discussing over the past six months, getting exposure to China to trade on any larger risk-aversion themes could be a challenge. For those of us outside of the mainland, we can likely look to Japan to trade that same pressure. This trade can be voiced in two different ways: a) Short Nikkei or b) long Yen.
'Proactive Planning'
Both of these are essentially a strategy to trade the continued failure of Abe-nomics, which brought in considerable Yen weakness that led to higher stock prices in Japan. But this was all artifice, at least that's how it appears now, as there was very little signs of actual 'recovery' for the Japanese economy. Even with QE, they're still on the cusp of deflation. And perhaps more to the point – by launching Abenomics in 2012 on the back of massive Yen-dilution, this brought strength into the US Dollar. And this is a US Dollar that was being used to peg the Chinese Yuan by the PBOC. So the net impact of Abe-nomics was a stronger Yuan (against the Yen), and this likely played at least some role in China's current conundrum. This is likely something that hasn't gone unnoticed in China.
And perhaps more importantly – there are few scenarios in which China recesses and Japan doesn't feel it. So, again, for those of us not on the Mainland that generally have restricted asset to domestic Chinese markets, Japan could be a more operative focal point.
On the chart below we're looking at the Nikkei since the Bank of Japan started buying stocks with the surprise Halloween announcement in 2014. At the time, this was seen as hugely bullish, as one of the biggest players in the world would be supporting Japanese stock prices with Pension Fund money. Only 10 months after making that announcement saw massive volatility out of China, and this brought on a $64 Billion hit to the Japanese Government Pension and Investment Fund. This is a -5.5% drawdown on a pension fund, which is amazing because such accounts are supposed to be low-risk vehicles considering that they're responsible for people's retirements.
Created with Marketscope/Trading Station II; prepared by James Stanley
On the shorter-term setup on the Nikkei, it would appear that we're at an interesting juncture as we've basically seen a range develop since global equities started trending higher in the post-Yellen rally. On the chart below, we're looking at the 4-hour setup in the Nikkei. Such ranges will often develop near turns, as bulls and bears slug it out to see who is going to take control moving forward.
Created with Marketscope/Trading Station II; prepared by James Stanley
But this risk likely isn't relegated to just stocks, right? The bane of the problem here goes right back to the Yen. A weak Yen is what helped to propel stocks and now a strong Yen is what's taking them down. And further, Japan tried to bring on more Yen weakness a few weeks ago with another surprise, this time a movement to negative rates, and markets have pretty much hated that move ever since. On the chart below, we're looking at USD/JPY.
Created with Marketscope/Trading Station II; prepared by James Stanley
In the chart above you can see this support zone from 111.500-112.38 holding the lows, for now. And the past three days have setup what could be a morning star pattern (not confirmed until today's close). This is a bullish reversal pattern, so USD/JPY is not yet looking accommodating for additional short positions. But should resistance show in the next few days, that case can change very quickly.
However, traders don't have to buy the Yen against what could be another strong currency in the US Dollar. I discussed this in relevance to the Euro in the article, EUR/JPY: Where Weaker Just Means More Negative.
The premise of that article is that while Japan might want to deflect capital flows, Europe is in a far more precarious position with a higher probability of deeper monetary action. Since then we've seen that Yen strength mentioned above along with a weak Euro as we approach the March ECB meeting where many investors are, once again, expecting Europe to act. Maybe they do, maybe they don't, but the simple act of this getting priced-in to some degree has allowed some movement lower on the Euro, and for those looking to buy the Yen something like this could be an attractive mannerism of doing so.
We have the same current morning-star like formation showing in EUR/JPY that was showing in USD/JPY, but given the greater elasticity of the pair (when adding in prospect of additional Euro weakness), this may offer a more amenable area to look for Yen strength. Let price action move higher, and wait for resistance to show. The level of 126 is extremely interesting in EUR/JPY, as this was the 2015 low and provided considerable support in this most recent deluge lower. Look for resistance at this level in the coming days.
Created with Marketscope/Trading Station II; prepared by James Stanley
--- Written by James Stanley, Analyst for DailyFX.com
To receive James Stanley's analysis directly via email, please SIGN UP HERE
Contact and follow James on Twitter: @JStanleyFX
DailyFX provides forex news and technical analysis on the trends that influence the global currency markets.