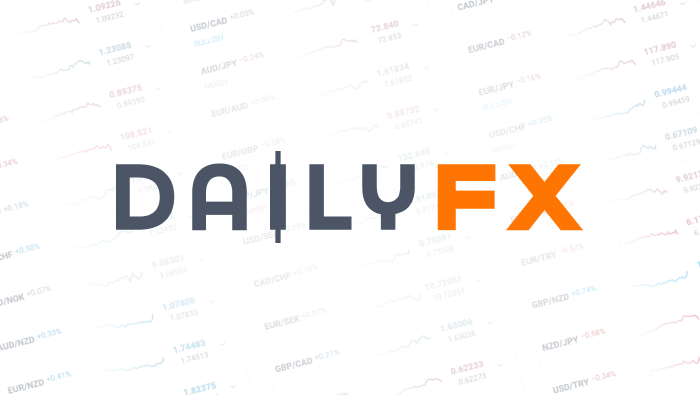 Dollar Trying to Stave Off Reversal as IMF Warns of 'Frothy' Markets
Talking Points:
Dollar

Trying to Stave Off Reversal as IMF Warns of 'Frothy' Markets

Japanese Yen Jumps as Foundation of Risk Shaken

British Pound Mixed as Data Shows both Economic Health and Problems
Dollar Trying to Stave Off Reversal as IMF Warns of 'Frothy' Markets
A second day of losses has put the US Dollar in a precarious position. We haven't had a three-day decline for the currency since its bull wave began three months ago. And, given the momentum of its drive, the fundamental backdrop and the technical bearing of the majors; a third consecutive drop would likely trigger a much serious correction for the currency. A quick look at the charts of EURUSD, USDJPY and AUDUSD amongst the other majors shows us the same pattern the Dow Jones FXCM Dollar Index (ticker = USDollar) currently finds itself in: a consistent and well-paced dollar rally that has recently fallen into a bout of congestion. Reversals are low probability events by nature, but it is more likely that a turn occurs after a period of consolidation rather than developing abruptly as a 'V'-shaped top or bottom.
Fundamentals will ultimately provide the motivation for the next move whether the bull trend regains traction or finally caves. The Dollar's own momentum currently presents a risk going forward as its pace doesn't match the development of its fundamental backdrop. The depreciation of its major peers and an intensified focus on the US rate forecast (again versus its counterparts) has bore much of the bid. Yet, despite the upgraded FOMC 'dot plot' forecasts for rates, the evidence for a timely engagement of that hawkish policy has diminished. Extreme views like Kocherlakota's forecast for inflation below the 2 percent target until 2018 aside, price pressures have indeed failed to launch. In the meantime, growth forecasts have cooled globally. The IMF this past session downgraded its 2015 GDP forecast from 4.0 to 3.8 percent – though the US outlook rose from 1.7 to 2.2 percent. The US economy is not an island, immune to these international tides. That said, a further implication of cooling growth and the 'froth' once again mentioned by the IMF is risk aversion. And,if sentiment collapses, the Dollar will surge.
Japanese Yen Jumps as Foundation of Risk Shaken
The Yen crosses posted a uniform decline this past session with USDJPY suffering its biggest back-to-back drop since January (23rd and 24th). This is the FX market's more sensitive barometer to the slump in investor sentiment this past session. A global drop in equities and high-yield markets alongside a rise in volatility measures indicate a universal concern. The IMF's updated growth forecasts played no small part in the downshift. The report assessed that investors may be "underpricing risk" that arises alongside the macroeconomic cool down and the "withdrawal of monetary stimulus in some major advanced economies". In the meantime, the IMF's downgraded growth forecast for Japan (0.8 percent in 2015) and the BoJ Governor Kuroda's suggestion the Yen's drop is natural will take a backseat to carry motivations.
British Pound Mixed as Data Shows both Economic Health and Problems
There were quite a few meaningful highlights from the UK docket this past session, but it wouldn't give the Pound a clear push one way or the other. On the positive side, the NIESR GDP Estimate for September printed 0.7 percent (along with an upgrade in the previous month's read to 0.8 percent). Yet, other headlines were less than flattering. Industrial production in August stagnated, the BRC's shop inflation index for September maintains hearty deflation and the BoE's credit conditions survey shows demand for mortgages dropped "significantly" in 3Q. Rate expectations took a spill with 2-year Gilt yields at a 7-month low and swaps projecting the weakest rate outlook in six months.
Euro: IMF Warns More Must be Done, Internal Disputes Grow
According to the IMF, the Eurozone is facing a 40 percent probability of falling back into recession and a 30 percent chance of tipping into deflation. These scenarios are especially severe and their probabilities worryingly high. That risk is not lost on investors. For the Euro, a market has no doubt discounted these concerns to a certain degree. Yet, the risk to the single currency moving forward – and to the region's financial health – is that there is still a glut of capital parked in Eurozone assets for the higher returns. Should complacency shake loose, the yield chase on assets whose returns were lifted by the previous crisis will reverse current. Thatcan prove far more damaging to EURUSD than stimulus.
Emerging Market Rebound Stalls, Brazilian Real Extends Recovery
Relief for emerging markets has grown winded rather quickly. The MSCI'sETF ended a three day advance and countered Monday's 1.3 percent gap higher with a 0.9 percent drop this past session. It isn't difficult to mark the connection between index performance and fundamental motivator. The concern over investor sentiment and its impact on capital markets has a leveraged influence here. On the one hand, it is worth noting that the asset group's volatility measure is rising back towards four-month highs. On the other, the ETF's volume in this pullback was the lightest in a month – when the bear wave first started. On the FX side, the moves were decidedly less extreme than previous sessions with the exception of the Brazilian Real. The currency gained another 1.2 percent against the USD as pre-election fear continues to shake out.
Gold: At What Volatility Level is it a Safe Haven Again?
The strong bounce from multi-year lows gold staged Monday found limited follow through this past session. The precious metal could only muster a 0.1 percent advance (after the previous 1.3 percent surge) to close just short of $1,209. Like most of the dollar-based majors' charts, the commodity looks like it is in a good position for a reversal should it post another hearty advance and bring an end to the six-week steady decline. Seeing the US currency drop would be a significant catalyst for a gold rebound. Yet, a drop from the market's pricing instrument is unlikely to set the stage for a lasting trend. A systemic fear of 'fiat' (currency and its equivalent) depreciation or wholesale risk aversion that overrides the need for yield are the more tangible drivers. Talk of 'currency wars' hasn't gained much traction even though central banks are making a broader effort. Sentiment, though, is ever a possible conduit. So what level would VIX have to hit to conduct this metal's have properties? During most of the indicator's spikes above 20 over the past two years, gold continued to drop…
**Bring the economic calendar to your charts with the DailyFX News App.
ECONOMIC DATA
GMT

Currency

Release

Survey

Previous

Comments

23:01

GBP

BRC Shop Price Index (YoY) (SEP)

-1.6%

A proprietary measures but worthwhile rate forecasting

23:50

JPY

Current Account Total (Yen) (AUG)

203.9B

416.7B

Local firms have started to voice their concern about pricey imports caused by the fall of the Yen

23:50

JPY

Adjusted Current Account Total (Yen) (AUG)

186.8B

99.3B

23:50

JPY

Trade Balance - BOP Basis (Yen) (AUG)

-770.7B

-828.1B

1:45

CNY

HSBC Purchasing Manager Index Services (SEP)

54.1

The govt PMI figures showed steady Mfg and slip in services

1:45

CNY

HSBC Purchasing Manager Index Composite (SEP)

52.8

4:30

JPY

Bankruptcies (YoY) (SEP)

-11.23%

Contracted for 21 of past 22 reads

5:00

JPY

Eco Watchers Survey: Current (SEP)

48.5

47.4

The economic survey still projects more optimism than realized

5:00

JPY

Eco Watchers Survey: Outlook (SEP)

50.4

5:30

AUD

Foreign Reserves (Australian dollar) (SEP)

A$60.0B

Not as telling as SNB update

5:45

CHF

Unemployment Rate (SEP)

3.0%

3.0%

Has held at 3.2 percent for 15 consecutive months

5:45

CHF

Unemployment Rate s.a. (SEP)

3.2%

3.2%

6:30

EUR

Bank of France Business Sentiment (SEP)

97.0

97.0

Recent economic pinch will weigh

11:00

USD

MBA Mortgage Applications (OCT 3)

-0.20%

Data's volatility has slowly cooled

12:15

CAD

Housing Starts (SEP)

192.4K

Building permits collapsed 27%

14:30

USD

DOE U.S. Crude Oil Inventories (OCT3)

-1363K

Deviates wildly from consensus

21:45

NZD

Card Spending (MoM) (SEP)

0.3%

Domestic spending report has little sway over rate speculation

21:45

NZD

Card Spending Retail (MoM) (SEP)

0.4%

0.5%

23:01

GBP

RICS House Price Balance (SEP)

36%

40%

Forecasted 14 month low

23:50

JPY

Machine Orders (MoM) (AUG)

0.7%

3.5%

Survey and actual trends have headed in opposite directions last 3 months

23:50

JPY

Machine Orders (YoY) (AUG)

-4.9%

1.1%

23:50

JPY

Japan Buying Foreign Bonds (Yen) (OCT 3)

184.6B

A measure of net capital flows into and out of Japan – bare bones gauge of currency demand

23:50

JPY

Japan Buying Foreign Stocks (Yen) (OCT 3)

393.1B

23:50

JPY

Foreign Buying Japan Bonds (Yen) (OCT 3)

-195.7B

23:50

JPY

Foreign Buying Japan Stocks (Yen) (OCT 3)

-41.6B
| | | |
| --- | --- | --- |
| GMT | Currency | Upcoming Events & Speeches |
| -:- | ALL | G20 Fin Mins and Central Bank Govs Meeting |
| 3:45 | JPY | Japan to Sell 10-Year Inflation Bonds |
| 5:00 | JPY | Bank of Japan Economic Report |
| 9:30 | EUR | Portugal to Sell €750 Mln in 6-year Bonds |
| -:- | EUR | Bank of Portugal Releases Economic Bulletin |
| -:- | EUR | European Leaders Meet to Discuss Jobs, Growth, Budgets |
| 12:30 | USD | Fed's Charles Evans Speaks on U.S. Economy |
| 17:00 | USD | US to Sell $21 Bln in 10-Year Notes |
| 18:00 | USD | Federal Open Market Committee Meeting Minutes |
SUPPORT AND RESISTANCE LEVELS
To see updated SUPPORT AND RESISTANCE LEVELS for the Majors, visit Technical Analysis Portal
To see updated PIVOT POINT LEVELS for the Majors and Crosses, visit our Pivot Point Table
CLASSIC SUPPORT AND RESISTANCE
EMERGING MARKETS 18:00 GMT

SCANDIES CURRENCIES 18:00 GMT

Currency

USD/MXN

USD/TRY

USD/ZAR

USD/HKD

USD/SGD

Currency

USD/SEK

USD/DKK

USD/NOK

Resist 2

14.0100

2.3800

12.7000

7.8165

1.3650

Resist 2

7.5800

5.8950

6.7400

Resist 1

13.5800

2.3000

11.8750

7.8075

1.3250

Resist 1

7.3285

5.8475

6.5135

Spot

13.3930

2.2618

11.2060

7.7538

1.2697

Spot

7.2098

5.8372

6.3980

Support 1

13.0300

2.0700

10.2500

7.7490

1.2000

Support 1

6.7750

5.3350

6.3145

Support 2

12.8350

1.7500

9.3700

7.7450

1.1800

Support 2

6.0800

5.2715

6.1300
INTRA-DAY PROBABILITY BANDS 18:00 GMT
| | | | | | | | | | |
| --- | --- | --- | --- | --- | --- | --- | --- | --- | --- |
| \CCY | EUR/USD | GBP/USD | USD/JPY | USD/CHF | USD/CAD | AUD/USD | NZD/USD | EUR/JPY | Gold |
| Res 3 | 1.2850 | 1.6421 | 109.56 | 0.9547 | 1.1181 | 0.8873 | 0.8008 | 139.63 | 1245.51 |
| Res 2 | 1.2825 | 1.6394 | 109.33 | 0.9526 | 1.1159 | 0.8851 | 0.7987 | 139.35 | 1239.83 |
| Res 1 | 1.2801 | 1.6367 | 109.10 | 0.9506 | 1.1137 | 0.8830 | 0.7966 | 139.08 | 1234.16 |
| Spot | 1.2752 | 1.6314 | 108.64 | 0.9466 | 1.1093 | 0.8786 | 0.7925 | 138.53 | 1222.81 |
| Supp 1 | 1.2703 | 1.6261 | 108.18 | 0.9426 | 1.1049 | 0.8742 | 0.7884 | 137.98 | 1211.46 |
| Supp 2 | 1.2679 | 1.6234 | 107.95 | 0.9406 | 1.1027 | 0.8721 | 0.7863 | 137.71 | 1205.79 |
| Supp 3 | 1.2654 | 1.6207 | 107.72 | 0.9385 | 1.1005 | 0.8699 | 0.7842 | 137.43 | 1200.11 |
v
--- Written by: John Kicklighter, Chief Strategist for DailyFX.com
To contact John, email jkicklighter@dailyfx.com. Follow me on twitter at http://www.twitter.com/JohnKicklighter
Sign up for John's email distribution list, here.
DailyFX provides forex news and technical analysis on the trends that influence the global currency markets.